Underwater Cinematography | BioQuest Studios
June 16th, 2022
Deep dive | BioQuest documents undersea wonders with NINJA V+, SHOGUN 7, SUMO 19, and NEON 24.
Queensland-based filmmakers BioQuest Studios are creating awe-inspiring underwater footage with help from ATOMOS NINJA V+, SHOGUN 7, SUMO 19, and NEON 24 production tools. Discover how ATOMOS innovation plays a starring role in accurately capturing the detail and color of life beneath the waves.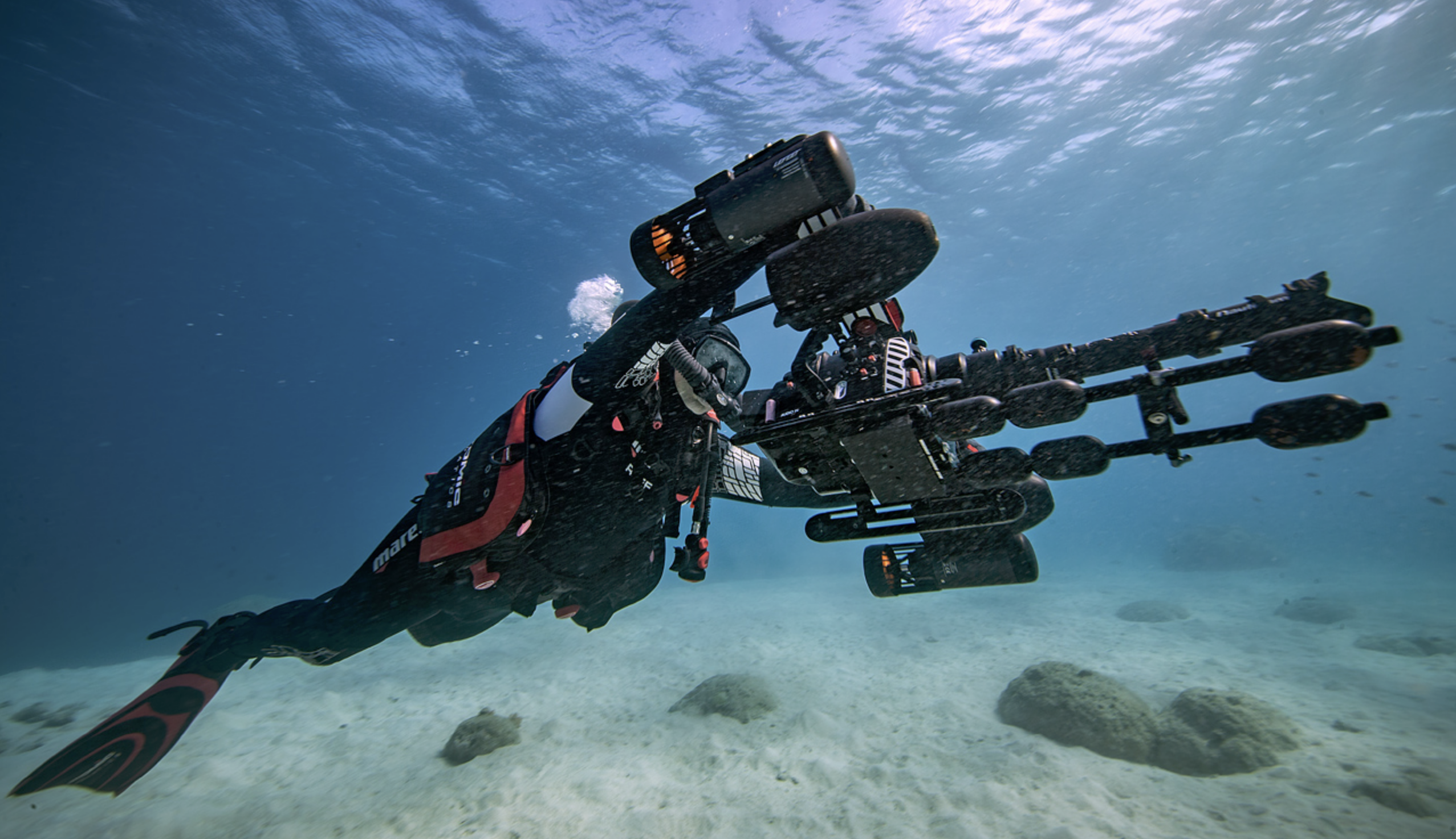 Underwater cinematography experts BioQuest Studios have been thrilling audiences with awe-inspiring images of aquatic life for over 6 years, whilst Pete West has been doing it for 40+ years. Recent projects include Netflix original Puff: Wonders of the Reef that documents the colorful adventures of a baby pufferfish in Australia's Great Barrier Reef.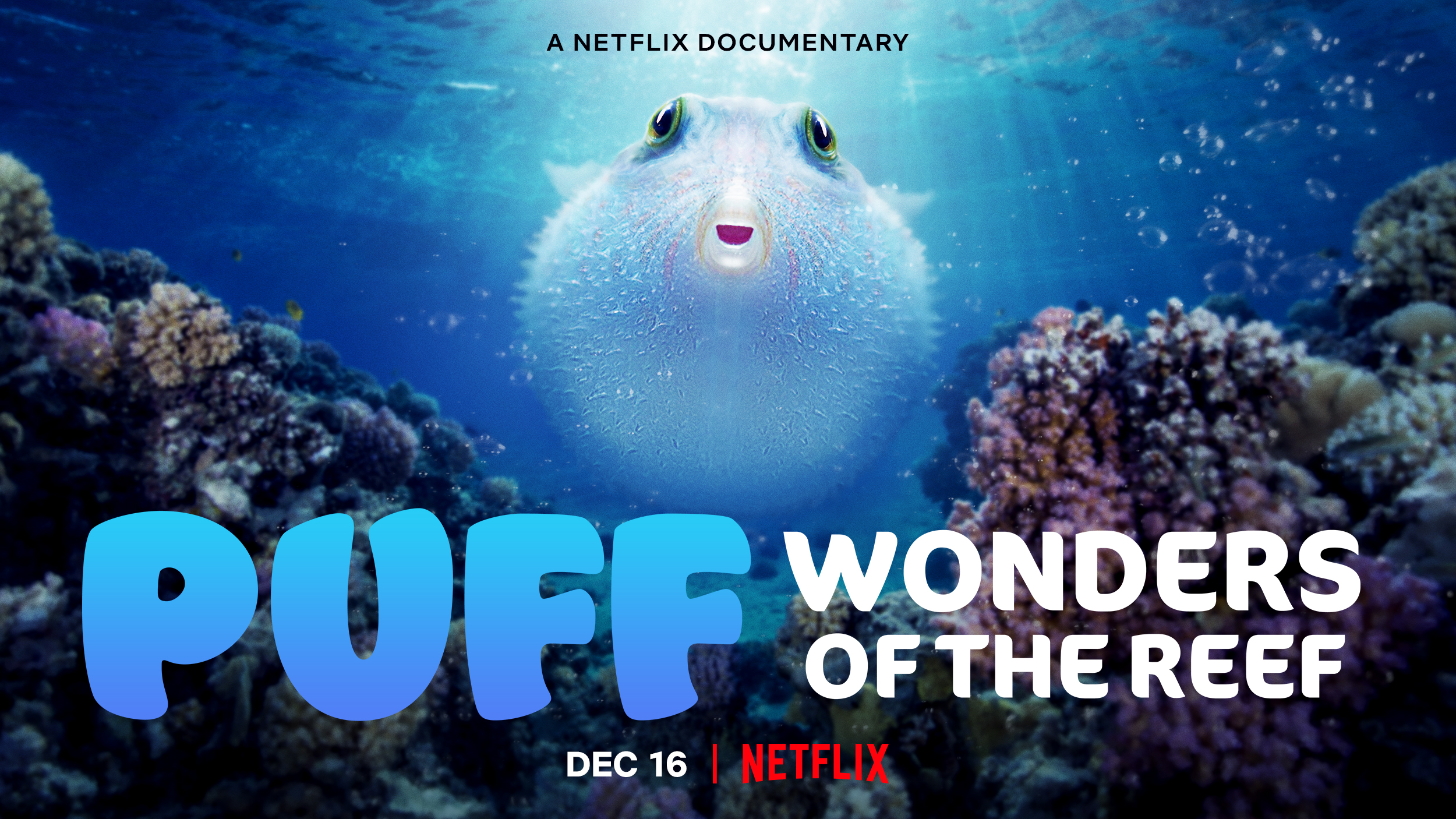 Watch the documentary on Netflix now: netflix.com/puffwondersofthereef
For much of their marine work – both at sea and in their comprehensively equipped studio facility in Port Douglas – BioQuest shoots with a RED Gemini camera, whose 5K Super 35mm sensor captures stunningly detailed cinematic images of aquatic animals and plants. Complementing its role as primary camera, BioQuest also uses Canon DSLR and Sony mirrorless cameras for critical time-lapse and focus stacking work.
Whether at sea and on land, a constant factor in all BioQuest projects is monitoring by ATOMOS, as producer/DoP Pete West confirms: "Both in the studio and underwater we use either the NINJA V+ or SHOGUN 7 to provide the camera operator with a large, bright screen. Easy access to functions like focus peaking and the ability to record is also invaluable, whatever environment we're working in." Underwater, the ATOMOS devices are protected in Nauticam aquatic housings that give operators immediate access to all key functions beneath the waves.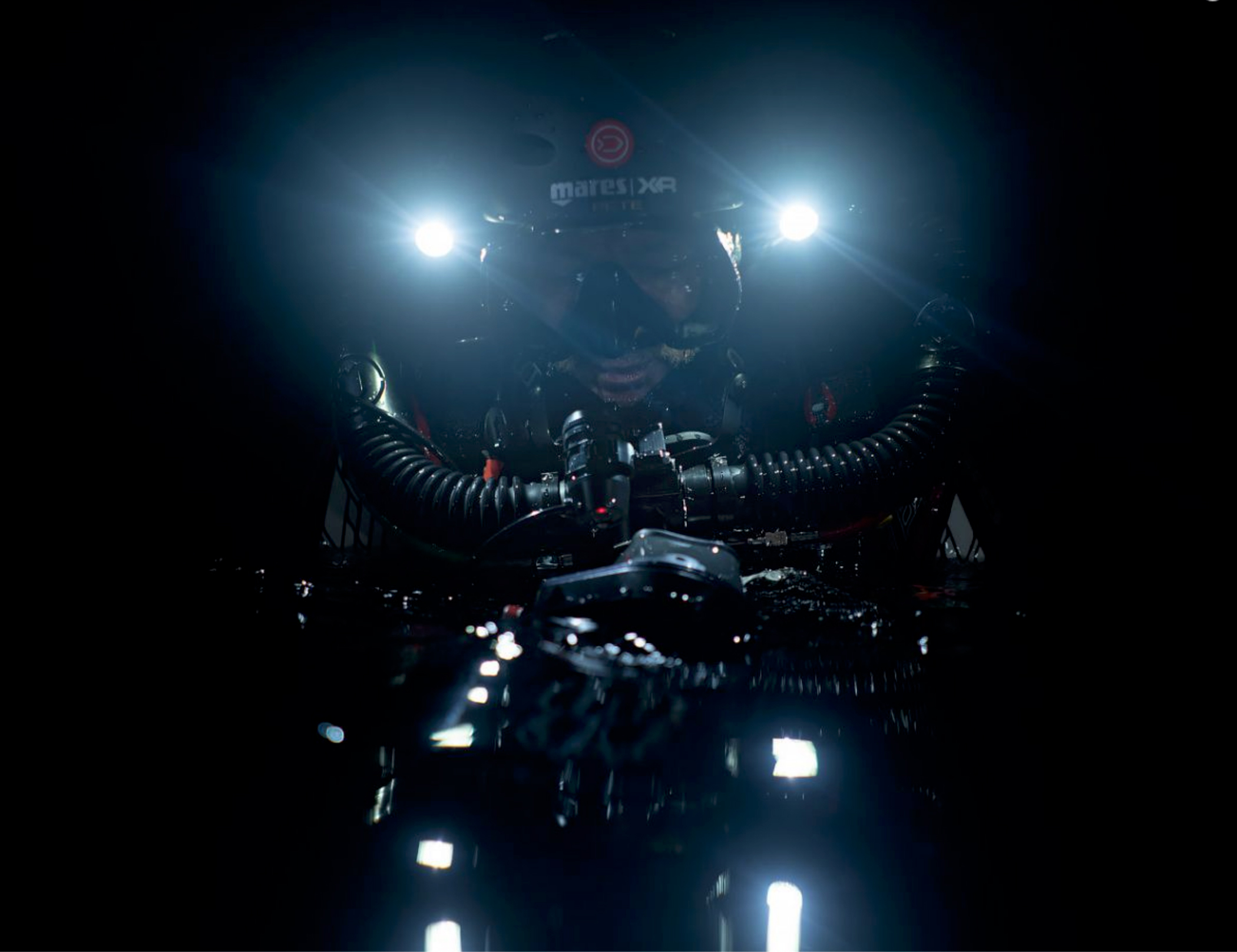 Pete also notes that the versatility of NINJA V+ offers some big workflow benefits during challenging oceanic shoots: "We have the optional SDI module fitted to the NINJA V+. This gives us the option of outputting an SDI signal either to an in-water director's monitor – such as our SHOGUN 7 in its Nauticam housing – or feed the signal via an underwater SDI cable to a large director's/client's monitor like SUMO 19 onboard the boat."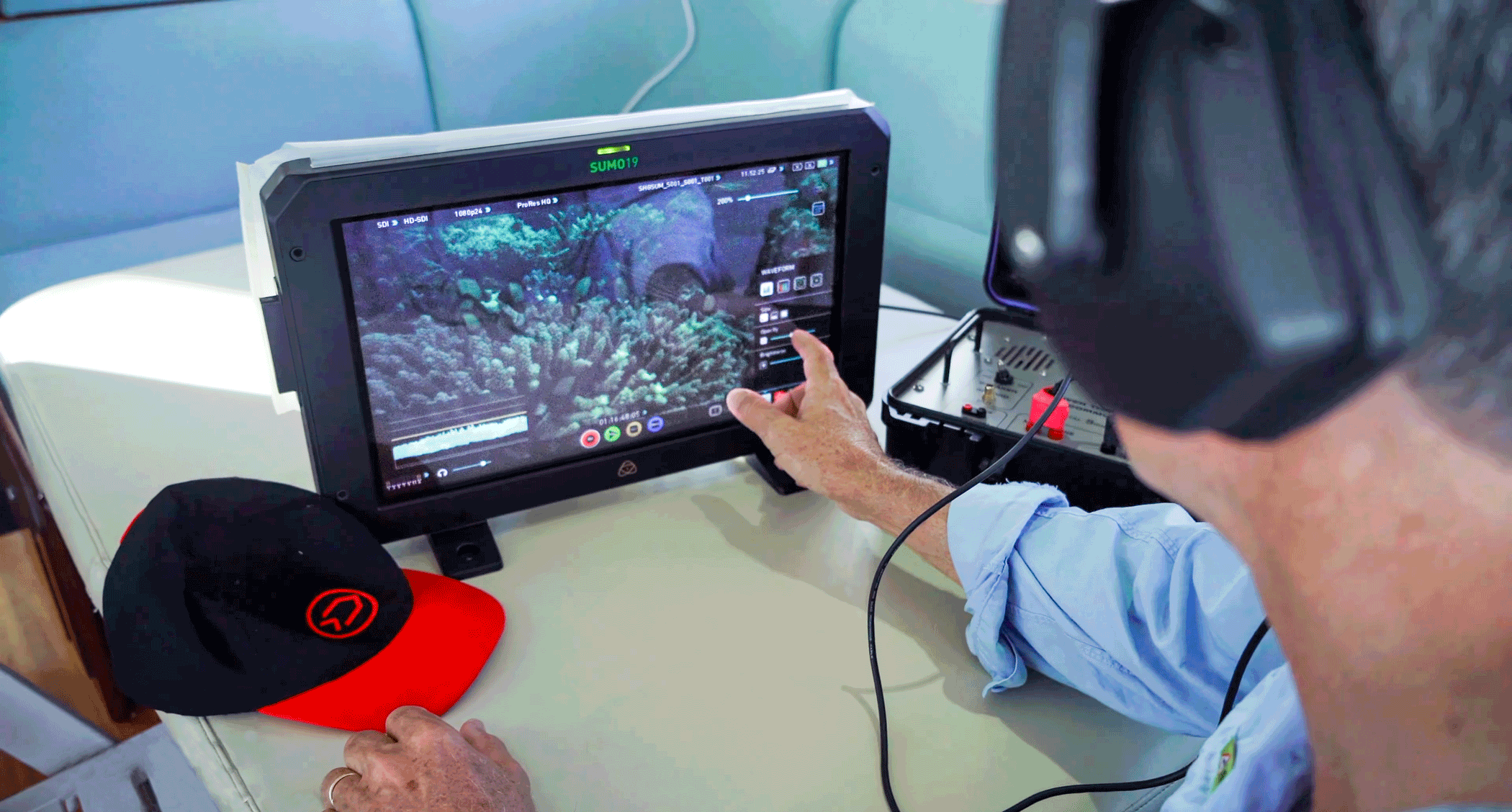 As well as performing monitoring duties, NINJA V+ frequently doubles as a recorder, capturing Apple ProRes proxies from the underwater camera's output. "Depending on our choice of camera and underwater housing combination it's often advantageous to record a signal direct to the ATOMOS devices" explains Pete: "Especially so when we're using our RED Gemini. The ability to record proxies for immediate playback and evaluation while underwater is also an excellent way to maximise efficiency."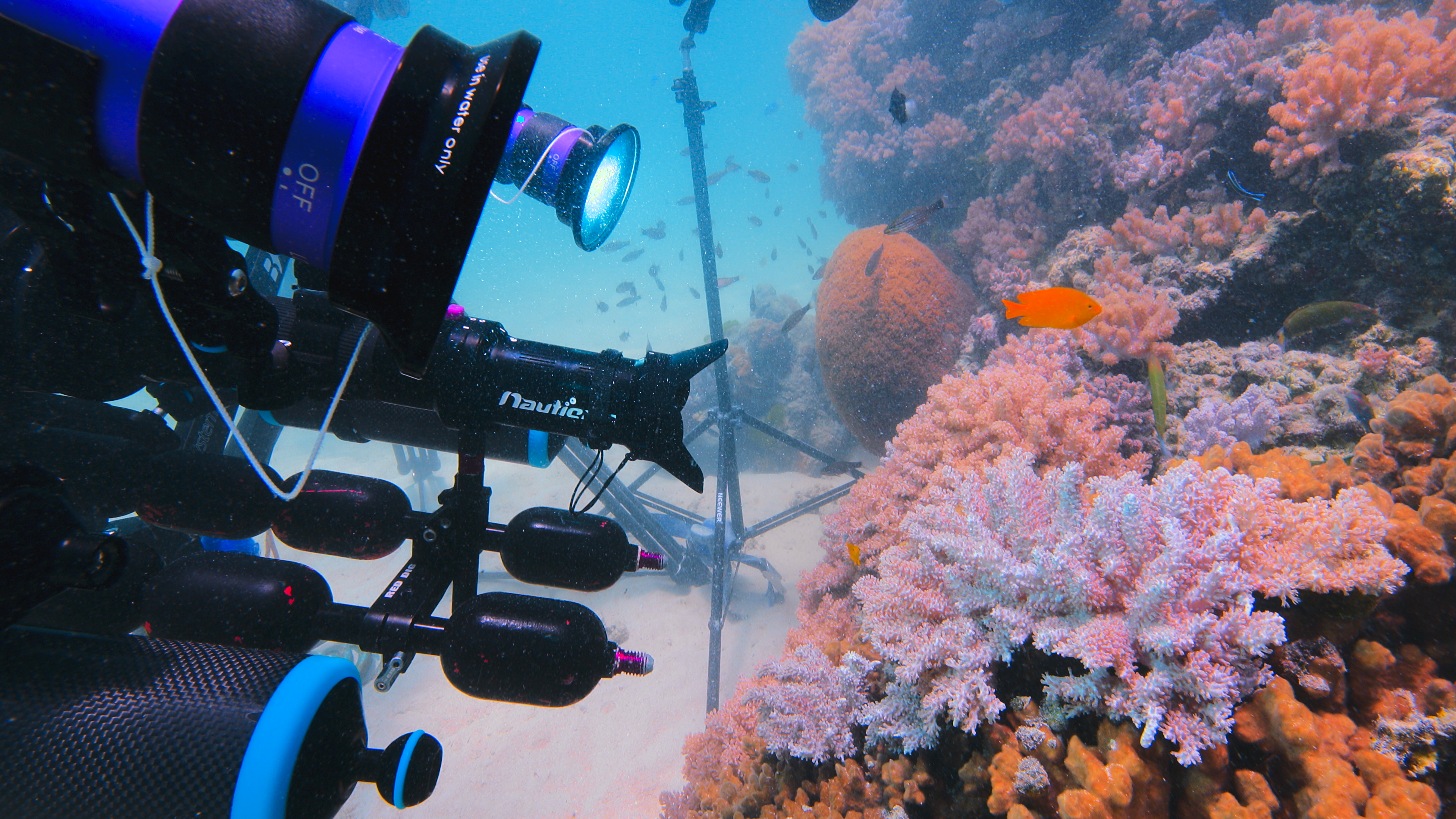 BioQuest also depends on ATOMOS innovation on dry land, using a full complement of devices in their Port Douglas studios, as Pete confirms: "We use SUMO 19 as principal directors' monitors on all of our motion control systems and studio rigs, while SHOGUN 7 is an excellent light weight on-camera operator's monitor. In addition to these, NEON 24 with its comprehensive features is an integral part of our edit suite. All our ATOMOS devices are extremely robust: their versatile mounting options give us total flexibility in positioning them to suit our needs."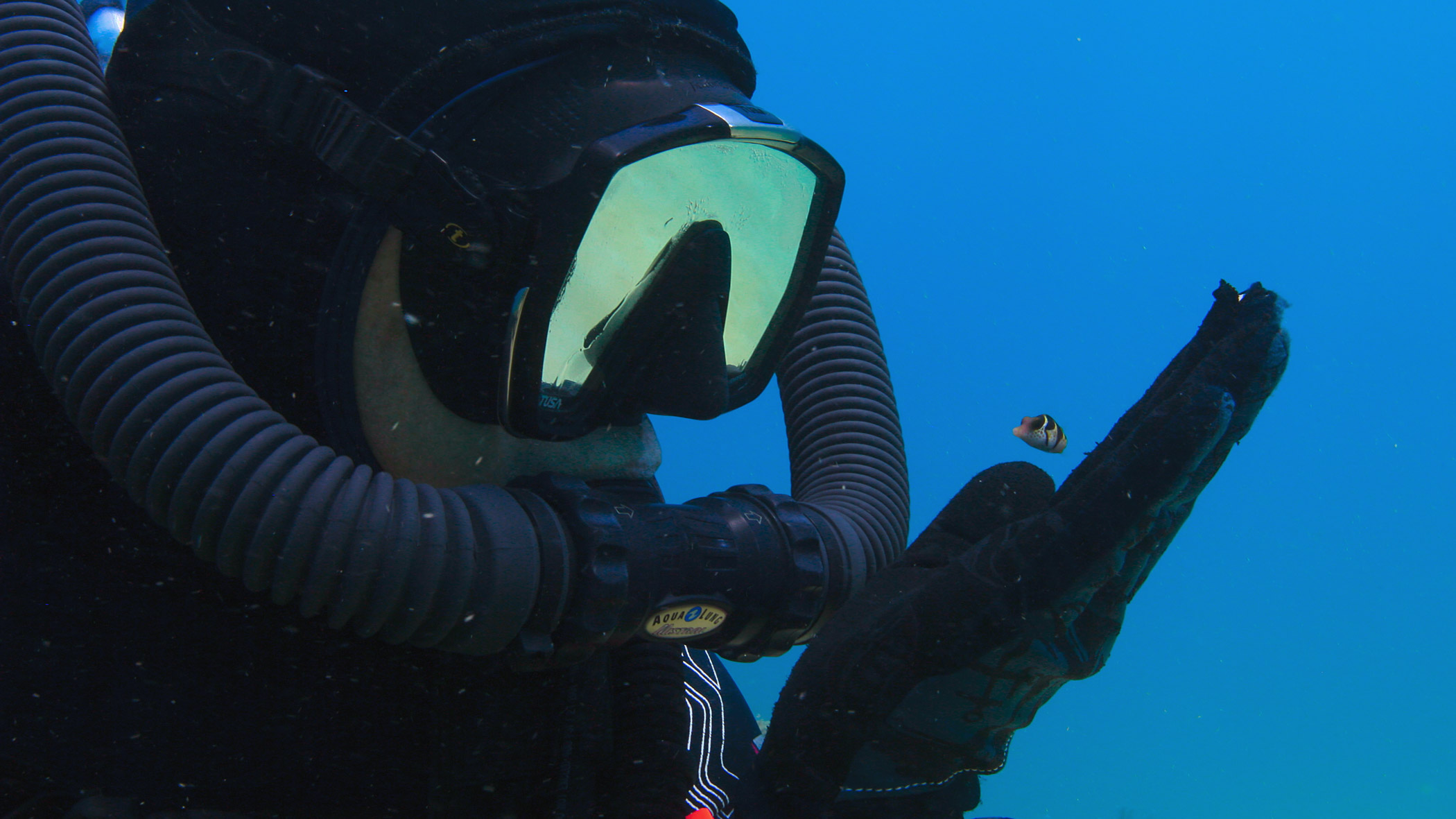 "Our workplace can be an extremely harsh environment, where salt, air and moisture take their toll on anything that isn't well designed and manufactured" concludes Pete. "For us, ATOMOS has proved to be a reliable choice for all our production needs."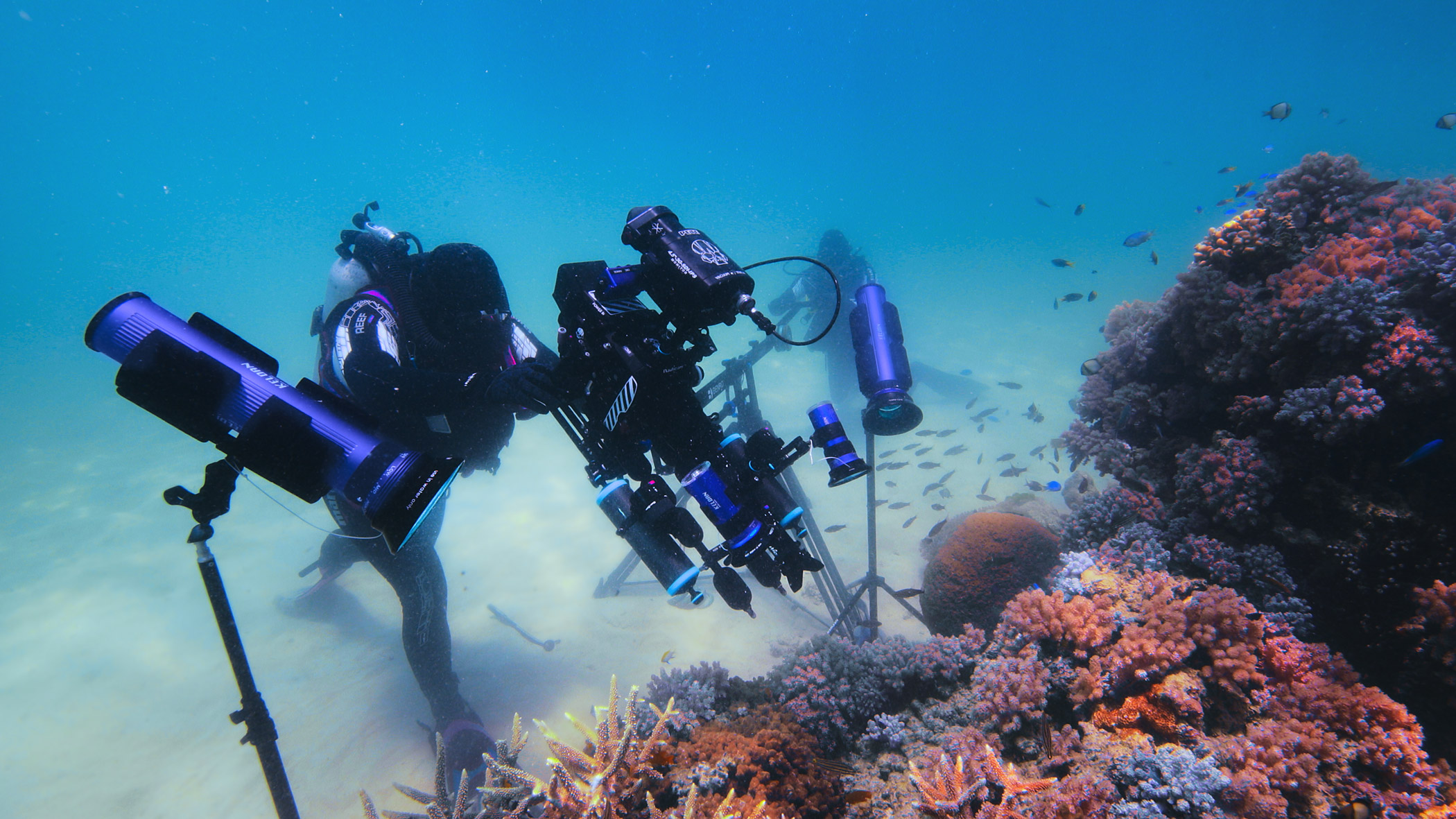 Special thanks to Monsoon Reef Charters: https://www.monsoonreefcharters.com.au/
BioQuest
Pete West is an Australian diver, photographer and engineer based in Port Douglas on the edge of the Great Barrier Reef. In 2016, together with marine biologists Louise Polain and Daniel Stoupin, Pete established BioQuest Studios, a company specializing in super-macro, scientific imaging of marine life.
Find out more here:
Atomos Products Used
Below are the Atomos products involved in the production of this video.
Spark a creative journey.
Join the Atomos Community.