Next Generation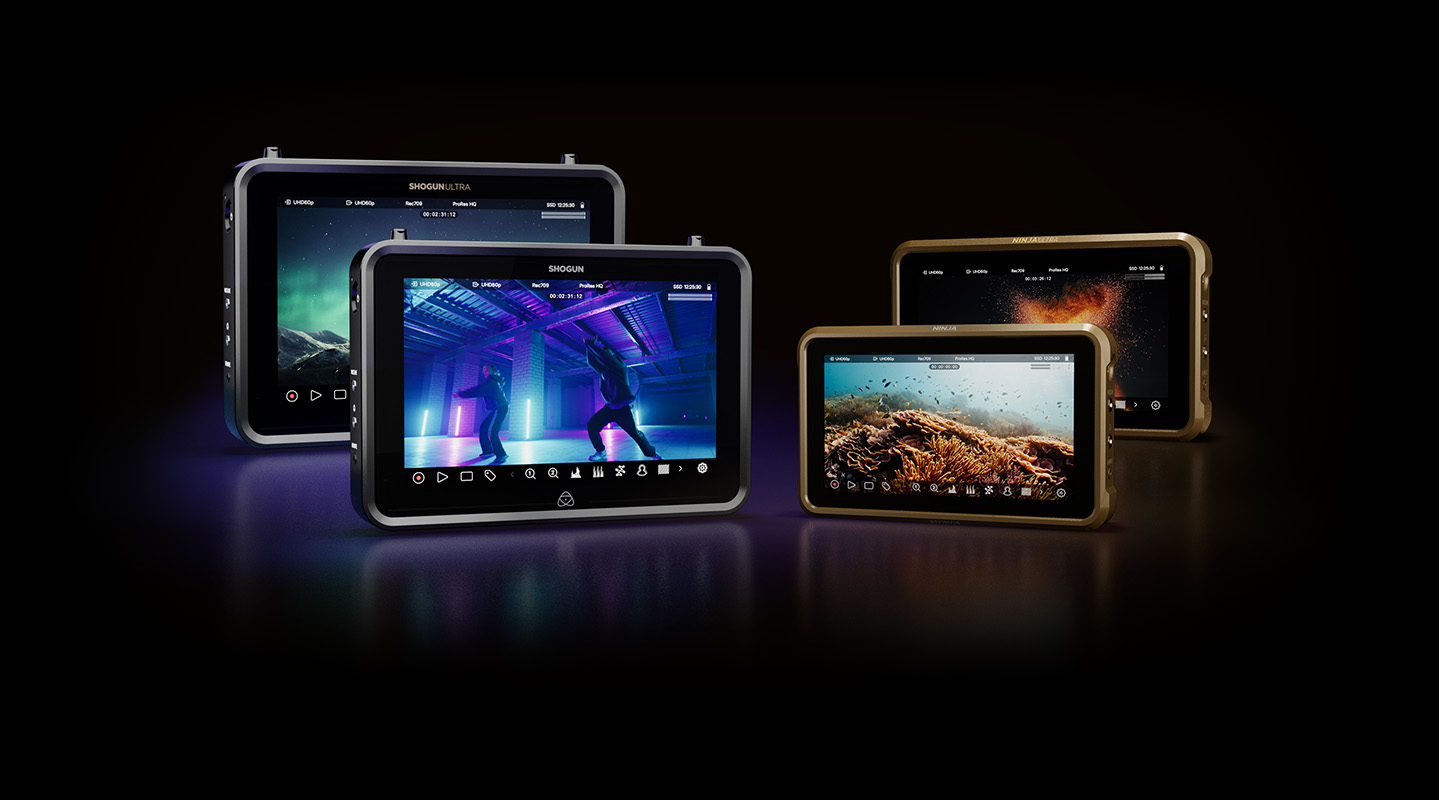 The next generation of Atomos monitor-recorders is here.
The new Ninja
The best just got better
The new Ninja is powered by a completely re-engineered operating system – AtomOS 11 – and comes with a host of new features too.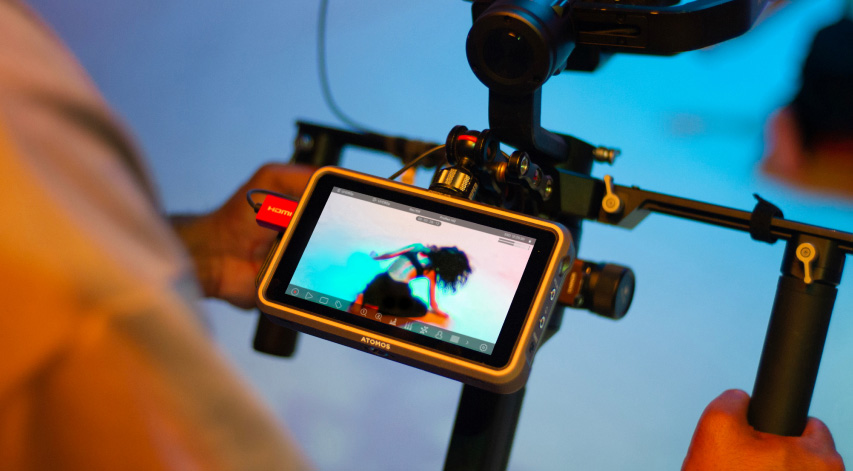 Ninja Ultra
Above and Beyond
The new features that come with the Ninja Ultra are designed to get the most out of cloud-based technology and lean into cinematic workflows too.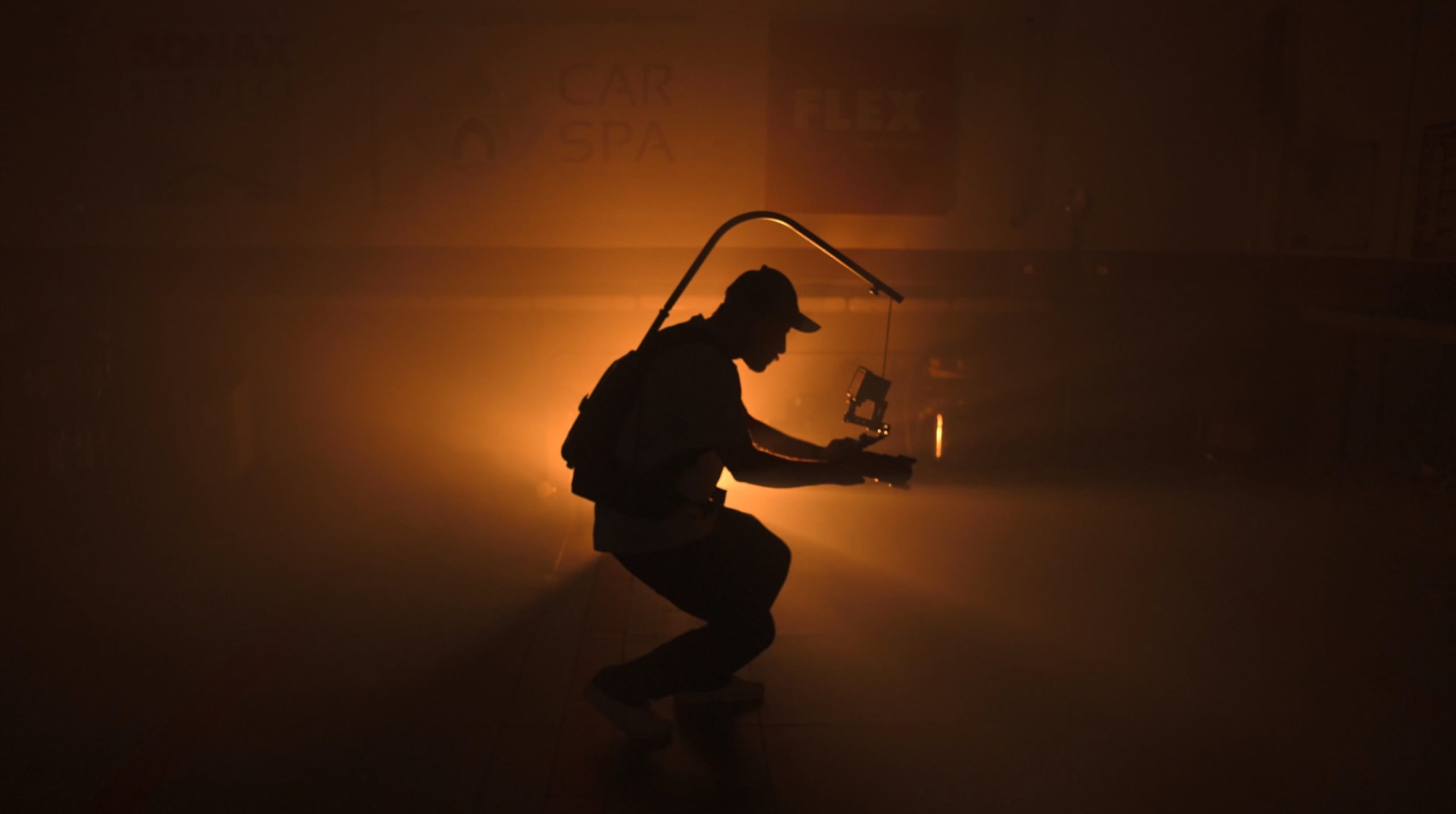 Black November Ninja Accessory Kits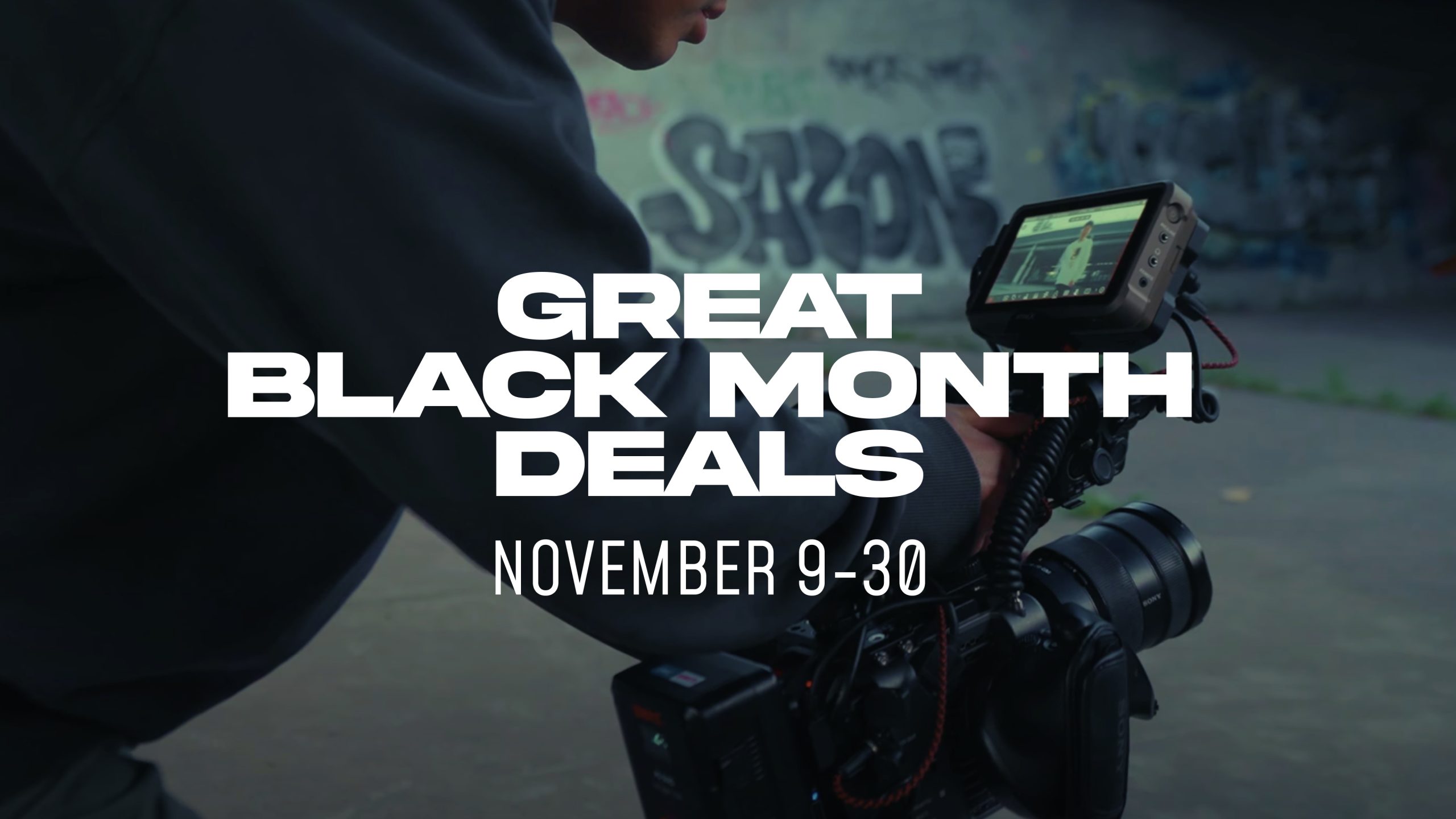 Shogun
Go bigger.
Go further.
Larger format 7-inch monitor-recorder comes with integrated networking for cloud workflows.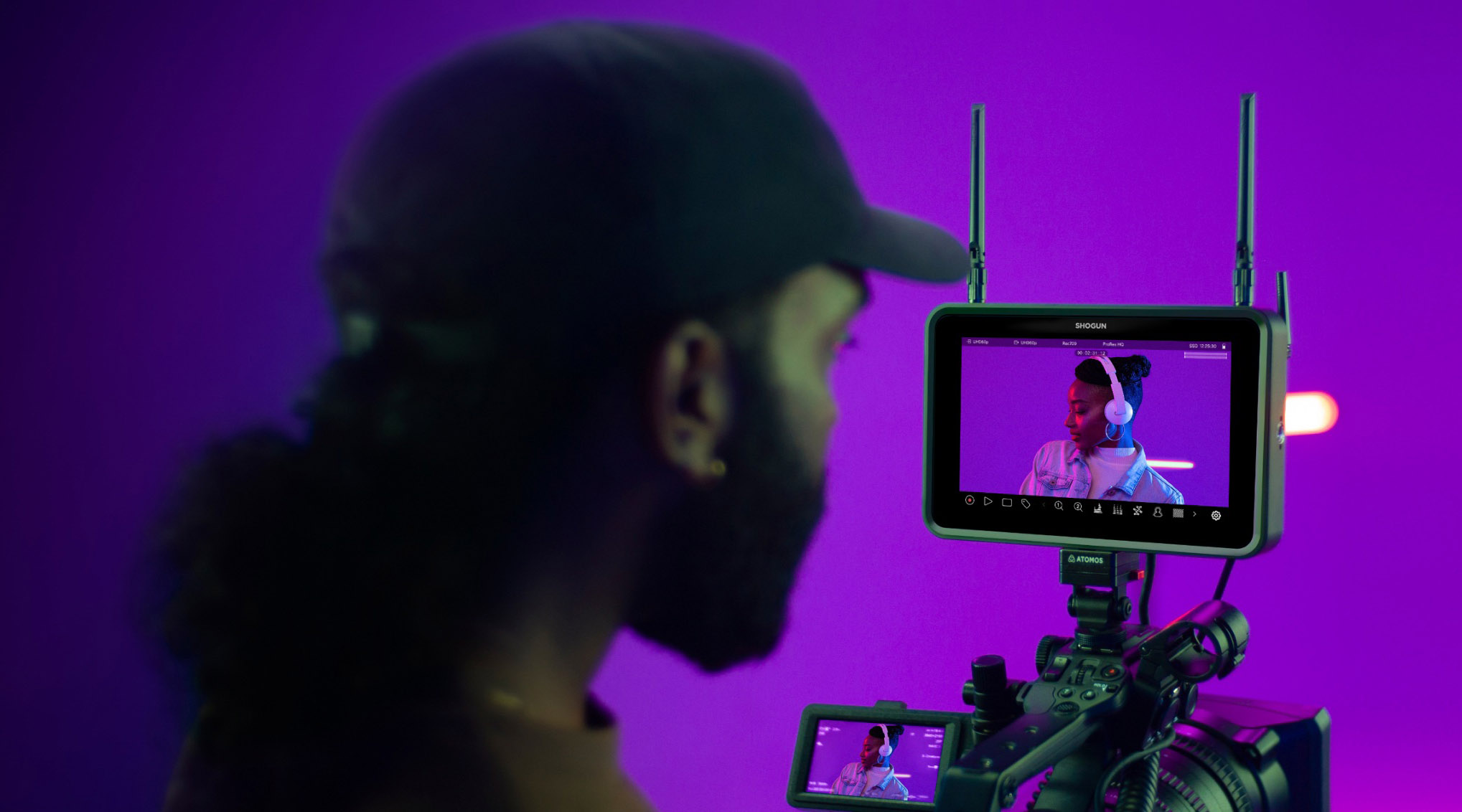 Shogun Ultra
Complete Connectivity
The ultimate Shogun. Shogun Ultra is your gateway to amazingly fast and productive cloud workflows.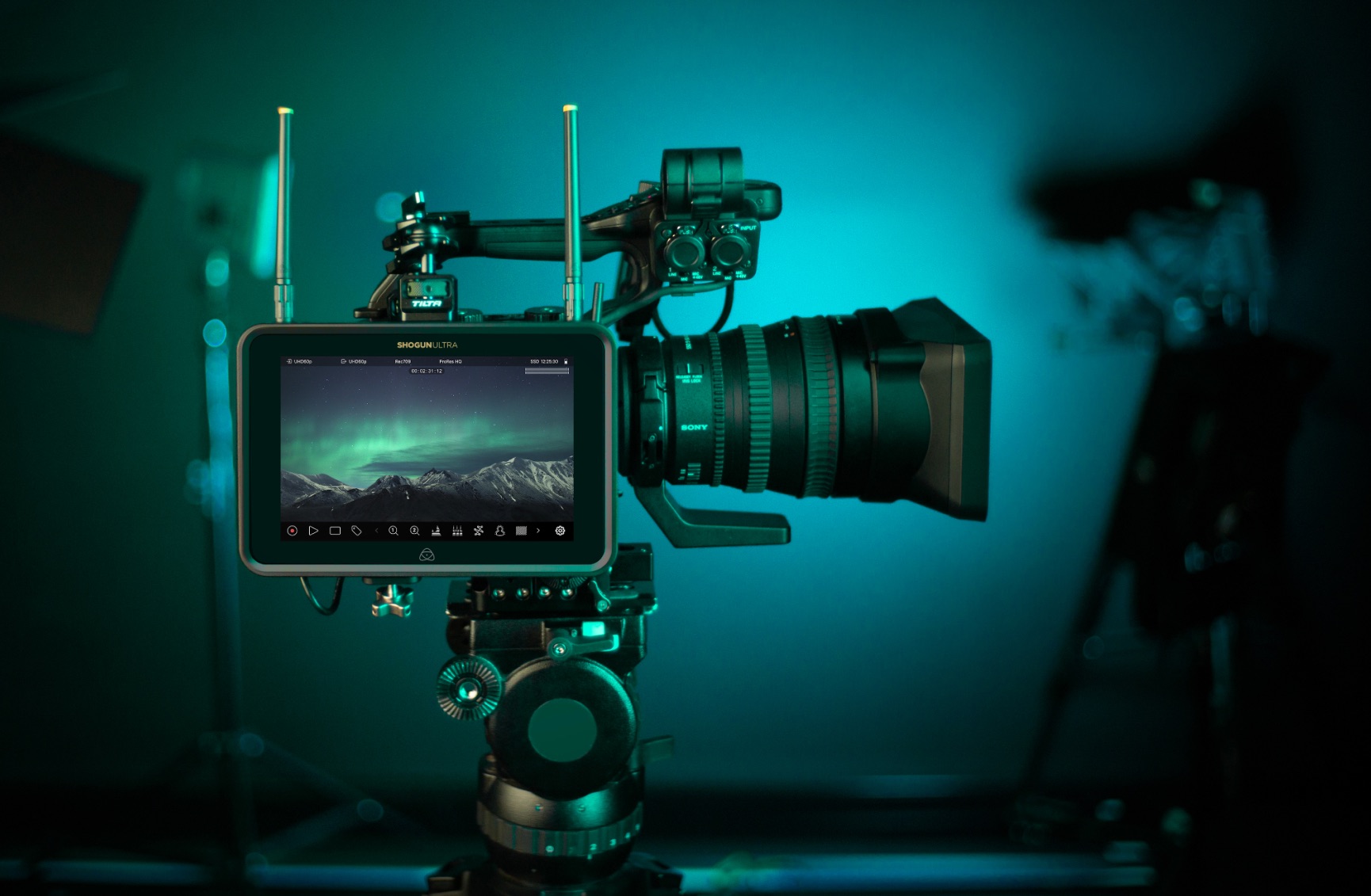 Atomos Cloud Studio
Our new progressive file transfer feature is an absolute game changer! Upload video clips to the cloud while you're still recording!
Atomos Cloud Studio
NDI | TX
Send high-quality network video from a mobile device to thousands of NDI-compatible destinations.
NDI TX
Share Your Vision
with our new
Connect Range.
Do you want to share your creative vision with the world? Our new Connect range brings enthusiasts and professionals alike into the future of video production, making content collaboration and streaming easy. Create, share, and produce more efficiently than ever with connectivity at your fingertips.
CAST Desktop App
Introducing our amazingly powerful new CAST desktop app. Not only does it mirror all of the CAST's functions on a Mac or PC, it's got awesome AI-assisted camera input color matching technology too. Take your CAST to the next level!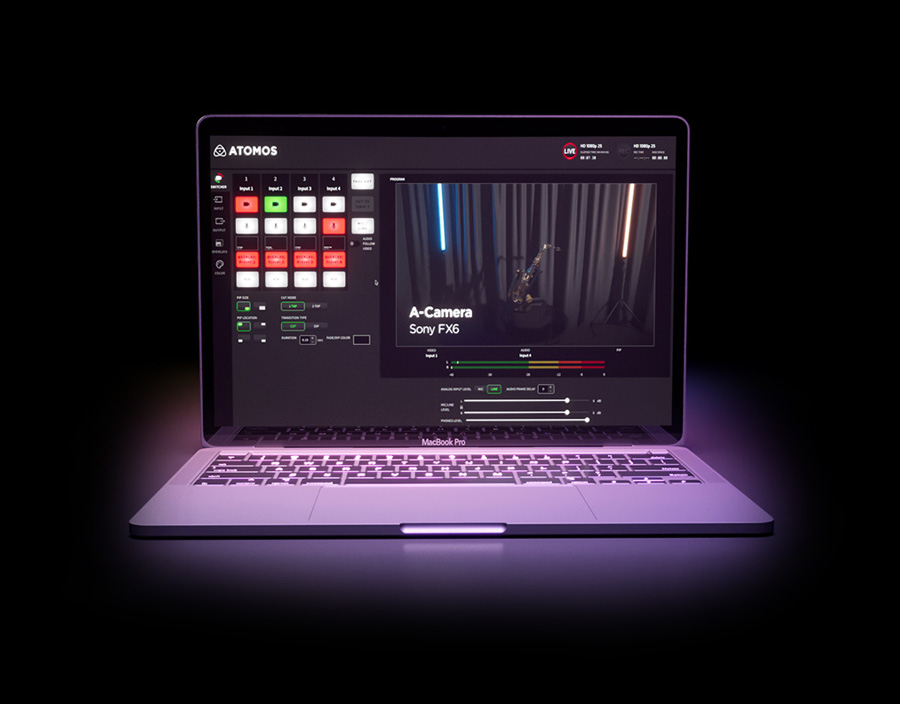 Introducing Atomos Edit
Atomos Edit is like a Gmail moment for video editing. Find a computer, sign in, and edit. No need for physical storage, software installation, or awkward software drivers. It's just there. Anywhere.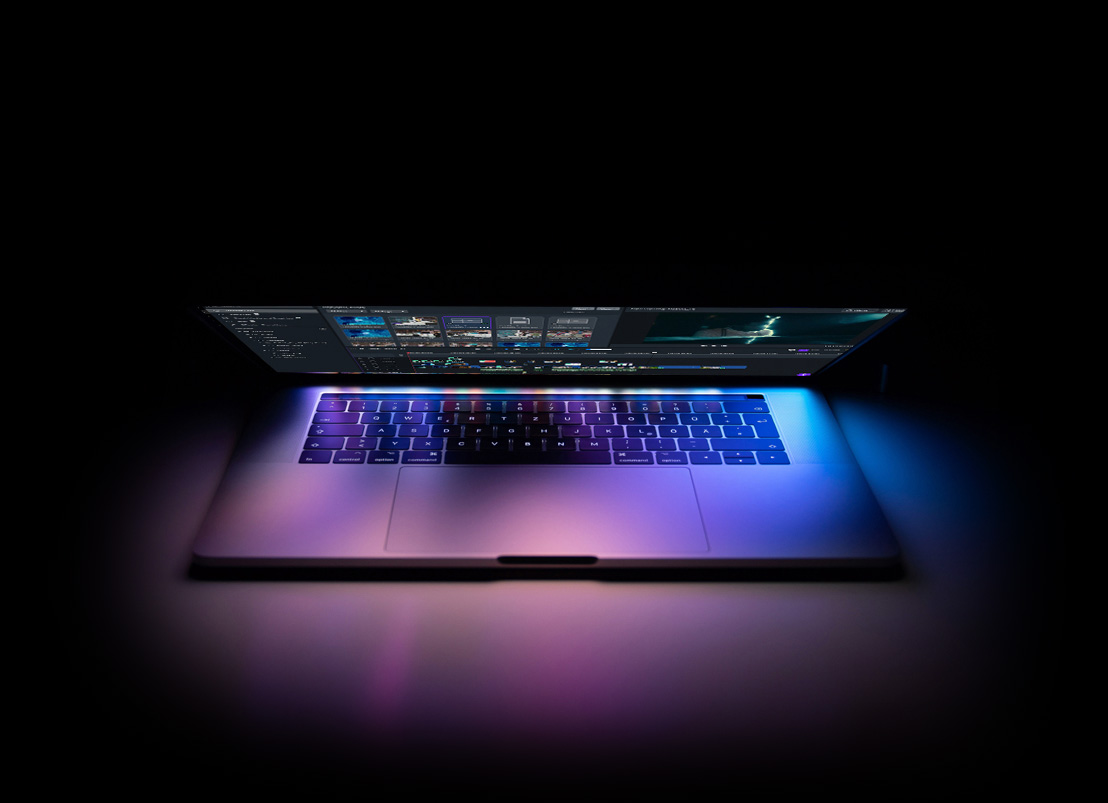 Shinobi 7
HDMI + SDI i/o
The Shinobi 7 takes the foundations of the original Shinobi to the next level by offering a bigger, brighter screen and combined HDMI and SDI i/o. With a peak brightness of 2200nits, Shinobi 7 provides accurate conversion of Log inputs for HDR monitoring, and can be used in the brightest of environments.
MORE ABOUT SHINOBI 7
ACTIVATION
H.265 Recording
for Ninja V
Ninja owners can now record using the 10-bit H.265 (HEVC) codec by purchasing the upgrade at my.atomos.com for USD $99. The ability to record in H.265 adds even more versatility to the Ninja and as you can now record in high-quality compressed format with small file sizes. Activate at my.atomos.com now.
Learn more:  NINJA | NINJA ULTRA | H.265 and NINJA
Read more
MY.ATOMOS.COM
PRORES RAW
The Atomos ProRes RAW ecosystem continues to expand
Apple ProRes RAW is firmly established as the standard for RAW workflows with over 50 HDMI and SDI cameras from Sony, Canon, Panasonic, Nikon, Z-Cam, Olympus, Fujifilm and Sigma. The variety of cameras on offer means there is a ProRes RAW camera to suit all applications. Browse all ProRes RAW compatible devices below.
LEARN MORE
Learn, Inspire, Create.
Atomos Academy now lives here! Dig in and explore new content from Creators, tips from Pros and Atomos' latest products and updates. Find out how professionals are using Atomos equipment to unlock the full potential of their cameras and kit.
Browse Academy
ATOMOS COMMUNITY
We've got you covered
Spark a creative journey.
Join the Atomos Community.
Latest News from Atomos

Stay up-to-date with the latest supported cameras, ProRes RAW compatibility, new products and Atomos updates.

PRESS RELEASES

Investor Information

Visit our investor centre for a comprehensive view on share price and investor related announcements.

INVESTOR CENTRE
Get creative with Atomos.