NINJA V with AtomX CAST Benefits
October 11th, 2022
Host James Weatherby is joined in the ATOMOS studio by cinematographer, Emel Berdilek to explore the features and benefits of using the Atom X CAST for NINJA V or NINJA V+. This one expansion module transforms either device to create a full production studio. Christened the NINJA CAST, the combined device can switch between 4 HDMI sources and the edited program can be output via HDMI, USB-C, or recorded to removable SSD.
James and Emel demonstrate how the touchscreen multiview monitor or physical buttons can be used to switch between angles. James uses a second physical display to demonstrate how preview, multiview, and program signal can be output to suit different production requirements. He also shows how the double-tap option can be activated to preview angles before switching. James and Emel also review the image bank and how the device stores up to 8 image files to be used as graphic overlays. They show how images can be selected and the effects activated.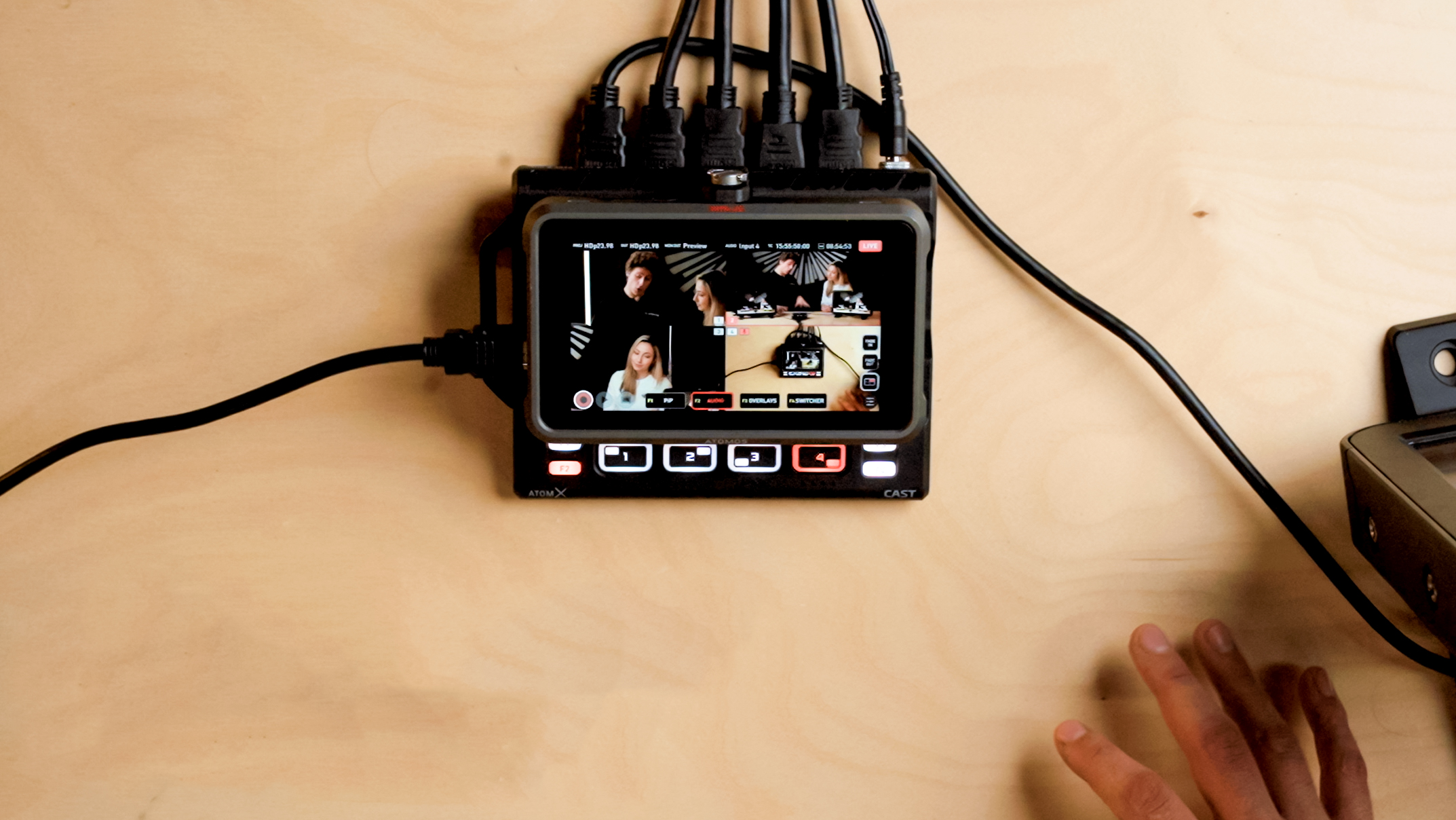 To support different setups the NINJA CAST can be configured so that audio follows video or remain consistent while the video source changes. James shows how easy his is to change and how the controls function to provide a seamless, easy-to-use experience. Built-in Picture-in-Picture (PiP) overlays support a range of creative workflows. James and Emel look at how this features works and the options to change the size, location, as well as the opacity of the overlayed video source. They also show how transitions are selected, configured, and triggered to provide smooth changes from one angle or setup to another.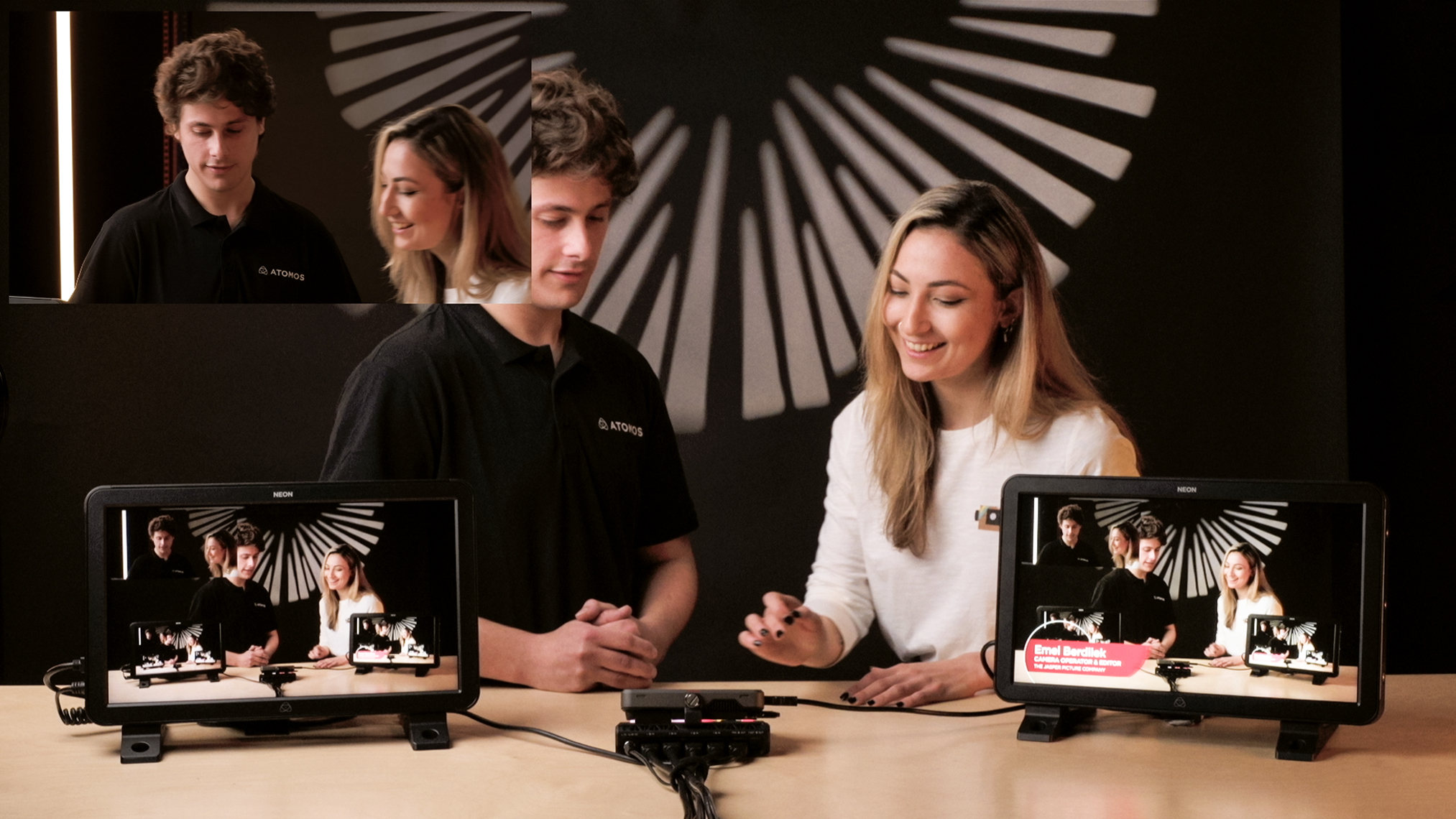 The level of performance, number of options, and versatility of the NINJA CAST is unprecedented, especially in a product of this size. Together the AtomX CAST and NINJA V/V+ redefine multi-camera production and provide new creative opportunities for everyone. Whether you're working on a multicamera shoot, live event, or need to combine multiple sources for a stream, NINJA CAST is so easy to set up and use – it's the ideal solution.
Atomos products used
Below are the Atomos products involved in the production of this video.
Spark a creative journey.
Join the Atomos Community.