#ProResRAW
#JennyAlice
#NinjaV
#Learn
Ninja V Tips & Tricks | Jenny Alice
January 2nd, 2022
Jenny Alice, works to the principle that a commercial videographer should, "always use the right gear for the job." While requirements change from project to project, there's only one piece of kit that has become a constant for Jenny and that's her NINJA V. The size and form factor of the compact device make it easy for her to carry and she can attach it to any rig with ease. When the NINJA V is attached to a camera, Jenny can easily adjust the position of the screen to monitor the picture no matter how awkward the angle and she will sometimes mount the device on stand to allow a director or client to watch from distance.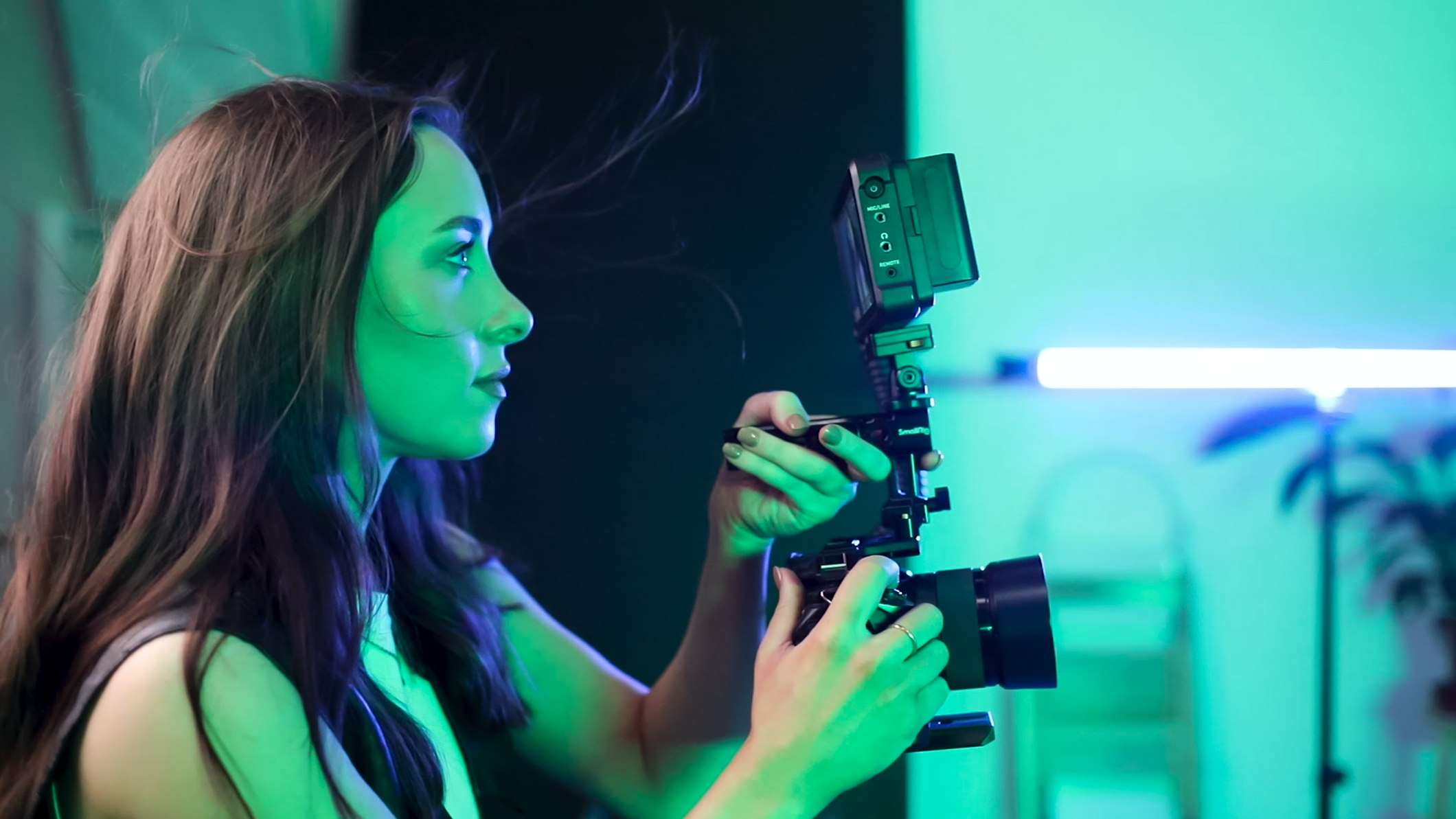 The comprehensive suite of creative and technical tools provided by AtomOS on the NINJA V have also transformed the way that Jenny works. She is able to quickly check each setup, by activating the built-in waveform, or switching between Focus Peaking and False Color modes. Another feature Jenny has been using more and more is the guide overlays for various social platforms. At the touch of a button, she can check how the video will look when it's cropped for different platforms including Facebook, Instagram and TikTok. The ability of the NINJA V to record Apple ProRes RAW directly from the sensor to an onboard SSD means Jenny is able to both add production value and greatly simplify the post-production workflow. 
Jenny Alice
Jenny Alice is an award-winning freelance videographer and photographer with a passion for all things creative. With experience in creating high-quality videography and photography content from e-commerce to advertising, product to property, commercials to the music video, she has done it all and everything in between because she's passionate about making striking content, wherever it's intended to be consumed. Her mission is to push the limit of creativity and ideas by creating unique, impactful, and refreshing content alongside your vision. 
Find out more here:
Atomos products used
Below are the Atomos products involved in the production of this video.
Spark a creative journey.
Join the Atomos Community.