#Slowmotion
#SkateVideography
#fisheye
My Atomos Rig: James James' LUMIX GH5 Skateboarding Rig
February 15th, 2021
In this instalment of #MyAtomosRig we join Melbourne-based skateboard filmmaker James James to share some insights into his go-to rig for capturing skateboarding and motion. James has been using the Ninja V and GH5 setup for a variety of projects for more than two years. The Ninja V has been an indispensable addition to his camera, giving him the ability to monitor and record a 4Kp60 signal over HDMI straight from the GH5's sensor. This alone provides better quality recordings and longer record times than the camera can achieve internally. Add all the features of  Ninja V's compact 5″ monitor and it provides a perfect lightweight and durable companion to his trusty GH5.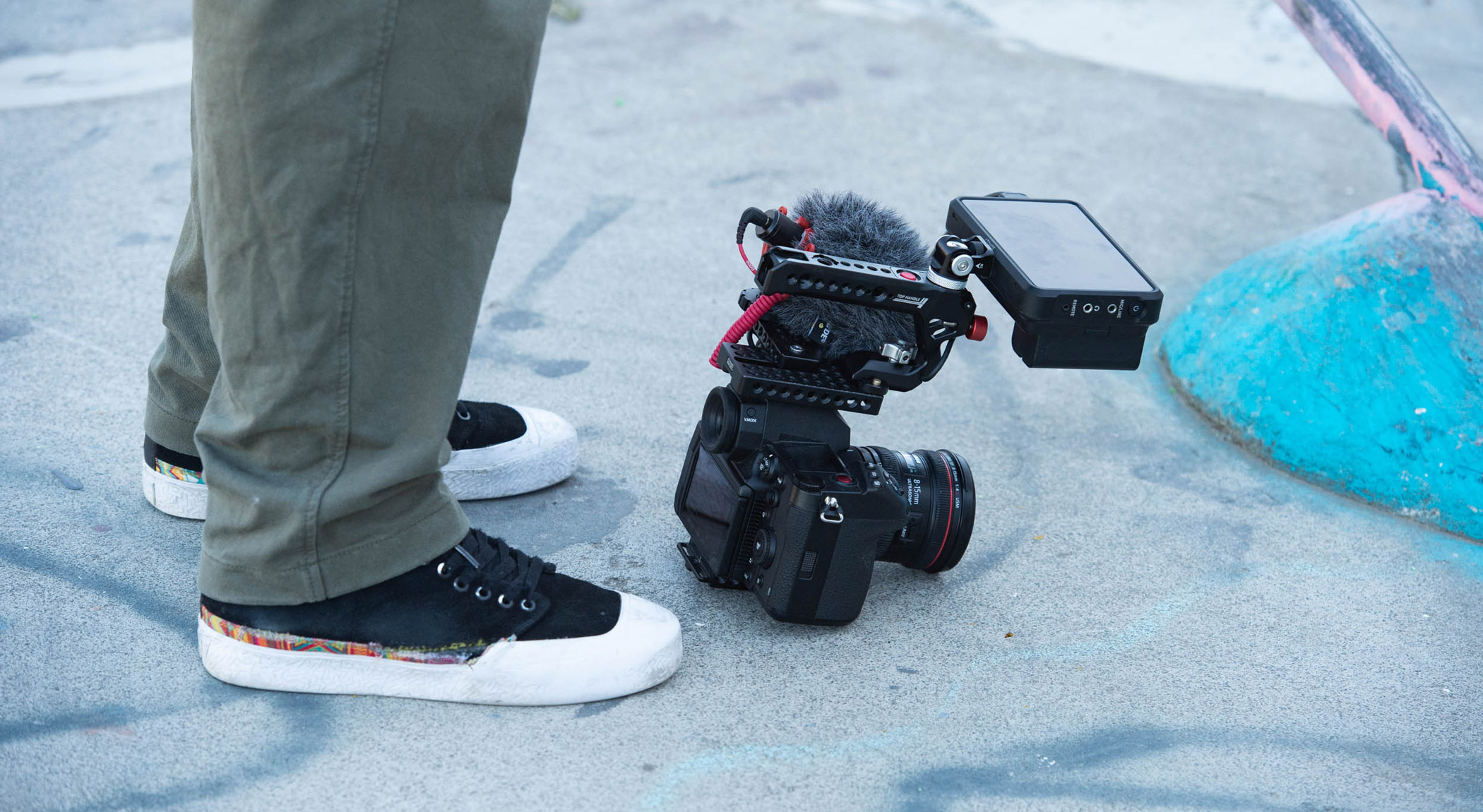 James keeps his rig super-lean, operating with the bare essentials most of the time. The GH5 is equipped with a SmallRig universal cage and top handle with quick release plate. Audio is a compact Rode Video Micro microphone and James opts for a simple universal tilt + pan  monitor-mount to attach the the Ninja V. James uses a variety of lenses but the favourite is his Canon EF 8-15mm f4 L Fisheye + a Metabones Speed Adaptor. Check the full specs below.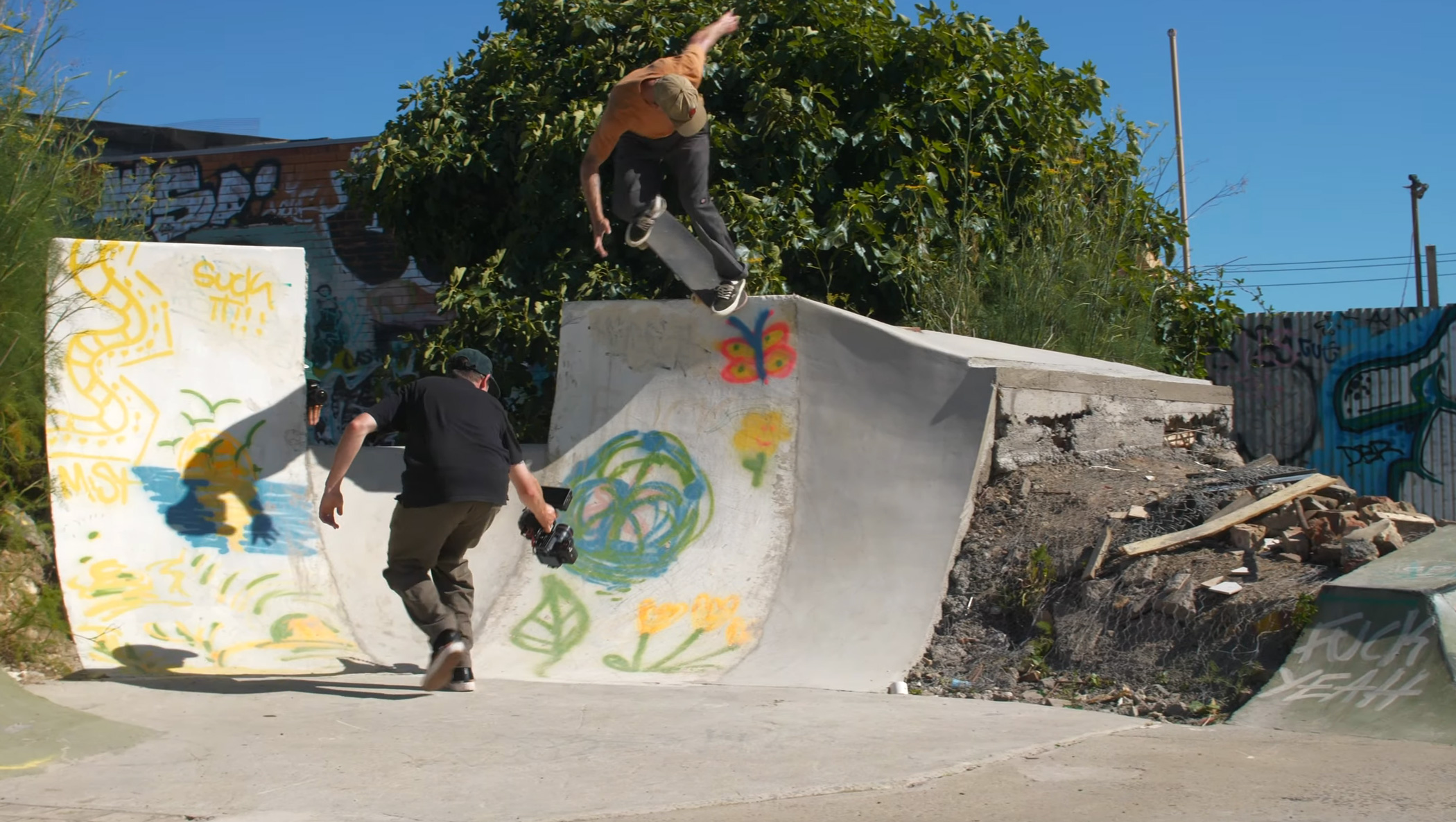 The compact Ninja V and GH5 is small and lightweight and easy to travel with. As James mentions is the above video, the Ninja V and GH5 combo is tough and ready for the challenge of skate videography. The Ninja's 1000nit daylight viewable monitor is also a big plus for run and gun shooting. Not only does it provide a superior image to the camera's smaller monitor, the Ninja V's suite of monitor assist tools arm James with essential features like false colour, focus peaking and zoom. The pièce de résistance for James though is the ability to add and use custom LUTs when shooting Log from the GH5. Hear more about using LUTs in James' LEARN video at Atomos Academy.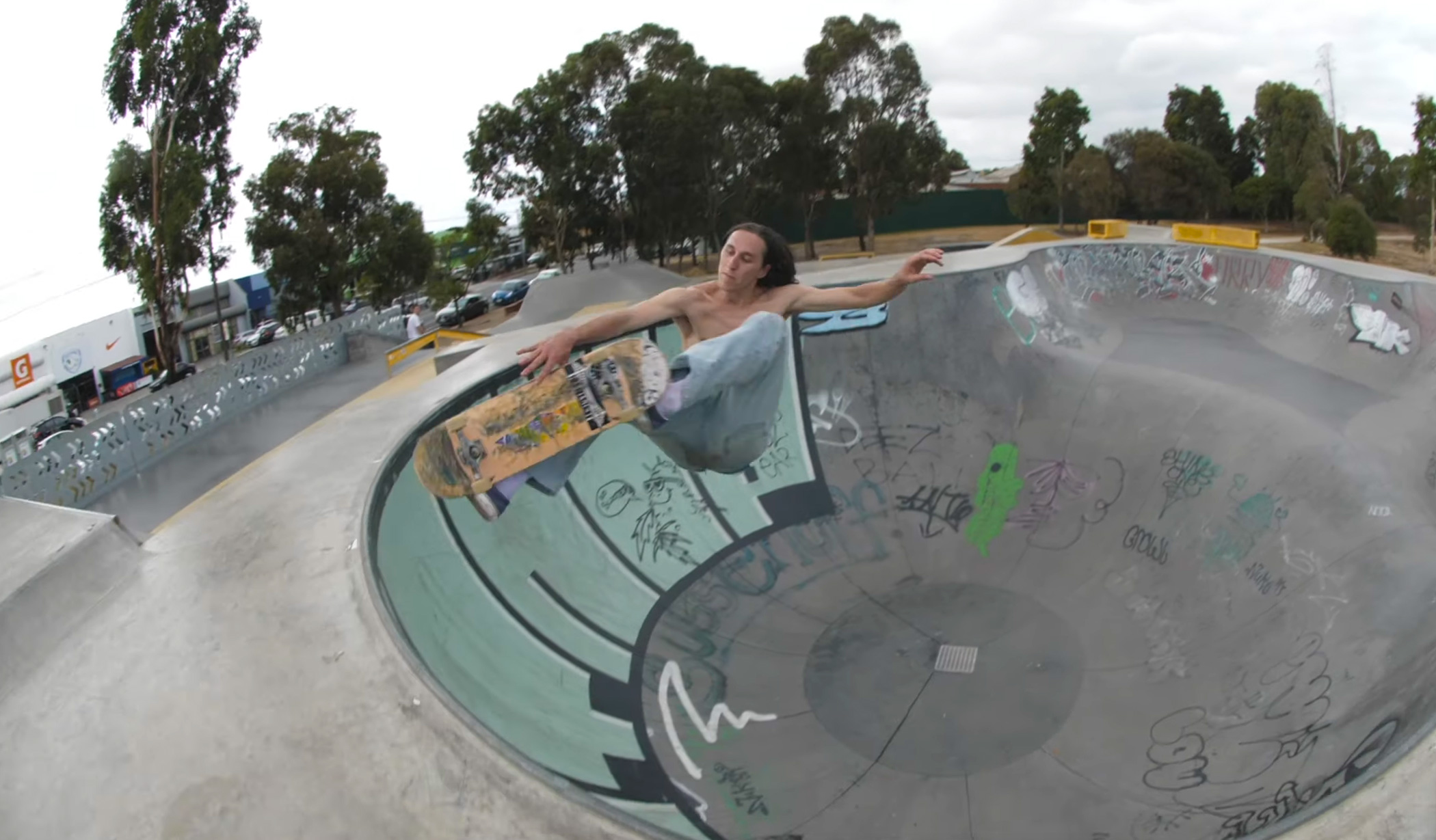 Using the Ninja V for skate videos gives James a choice of codecs when recording, including ProRes, Avid DNx and ProRes RAW recording. James loves the ability to record 4kp60 ProRes in 10-bit 4:2:2 colour when using the GH5, which a step up from the camera's internal 8-bit recording. Using ProRes along with Ninja's  Tag & edit plus .xml features also helps to speed up the edit process when using Final Cut Pro.
Check out the bio links below to see more work from James and friends.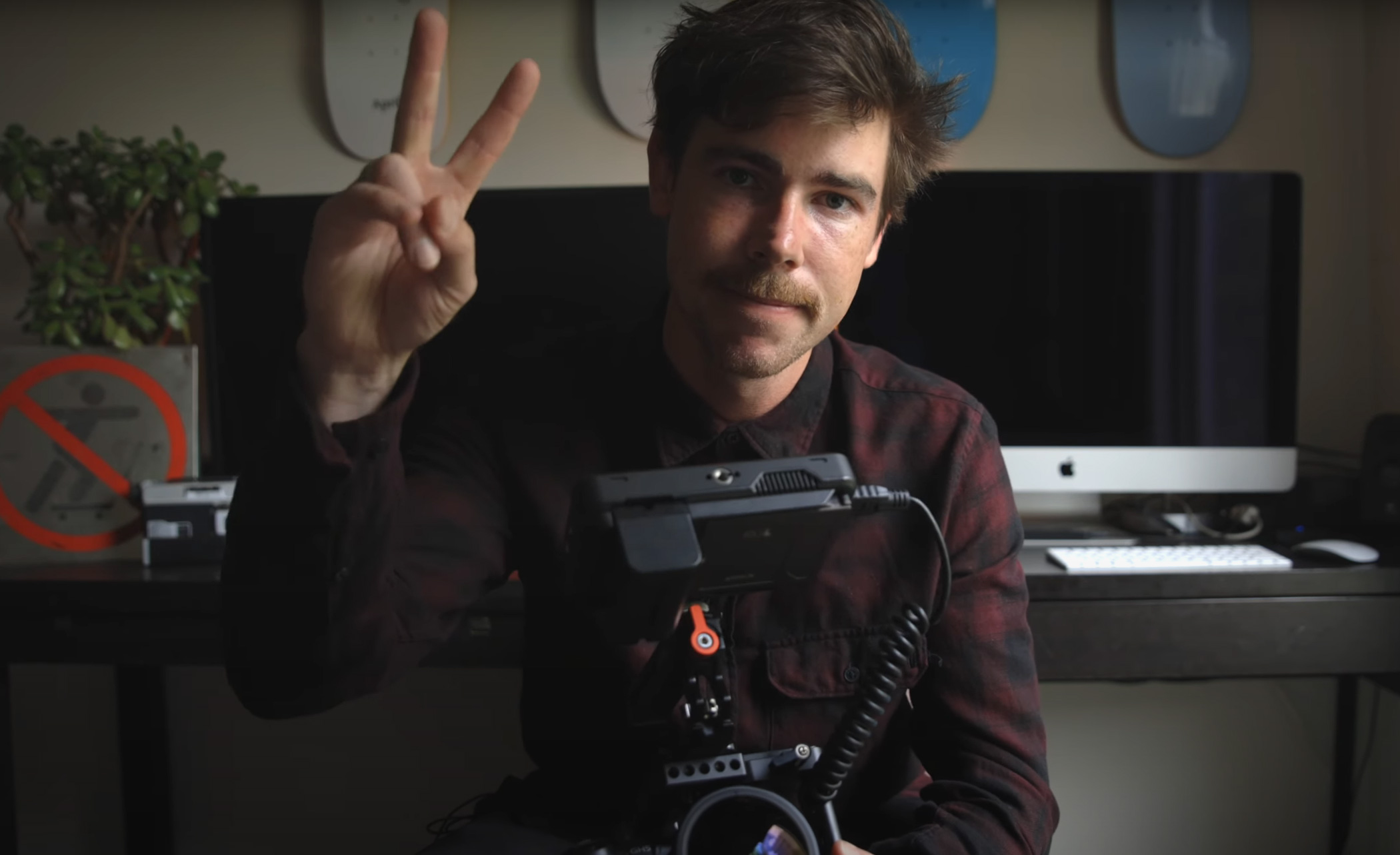 James James
Meet James James, Melbourne-based skateboarding filmmaker. James has been filming and creating Skate Videos for more than 10 years, working with established brands including Nike SB, Thrasher, Set It Off, Skateboarders' Journal, Vogue and more. James also creates commercial, promotional and advertising video content for wide range of retail and fashion clients throughout Melbourne and Australia. See links below.
Photos: Bryce Golder
Skater: Ben Weir
BTS footage: Chris Middlebrook (shot on GH5)
Find out more here:
Ninja V
The Ninja V takes all your creativity and brings it to life in the video you capture, regardless of whether you're shooting cinematic productions, or vlogs for your social media channel. Whether you shoot HDR or regular SDR. Whether you use a professional cinema camera or a prosumer mirrorless camera. Ninja V continues to innovate with regular free firmware updates, widely supported ProRes RAW recording, SDI connectivity with AtomX accessories and professional feature activations including H.265 recording.
Spark a creative journey.
Join the Atomos Community.