Shinobi 7 on the Chitlin Circuit
December 21st, 2022
A self-described multi-hyphenate, and the driving force behind a Brilliant Dummy, Tiayrra Bradley has been able to combine many of her skills to create important workfor The Chitlin' Circuit, a virtual music platform that is "inspired by a modern twist to a historic legacy of highlighting emerging black artists in jazz, blues, hip-hop + more genres." The Chitlin' Circuit creates both a space to amplify black voices and an educational resource for artists to learn about the business aspects of a career in music. The look and feel of each piece is so specific and strong, it represents the true intersection of Tiayrra's experiences with photography, film and music production, as well as art direction, and set design.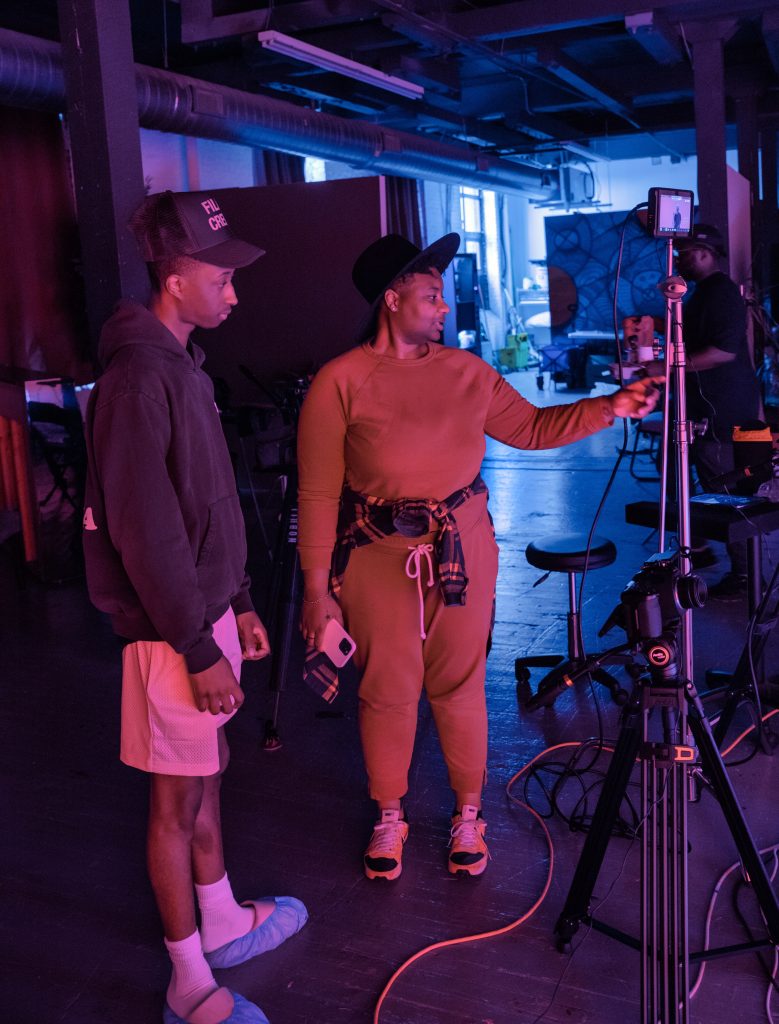 The Chitlin' Circuit tells stories through music and through color. For Tiayrra and her team "it's very important that we have the right gear to film black skin in a low light setting." In order to perfect each shot Shinobi 7 has become a staple on The Chitlin' Circuit set.Featuring camera controls, focus peaking, picture zoom, zebra, false color, waveform, RGB parade, and vectorscopes all built-in, the multiple Shinobi 7 devices Tiayrra and her crew use on set offer them the ability to craft and refine each shot. The device also includes the ability to work with custom LUTs, which means everyone on-set can see and have confidence in what the finished shot will look like in real-time. Support for dual batteries allows Shinobi 7 to move around freely and offer continuous power even on the longest shoot days.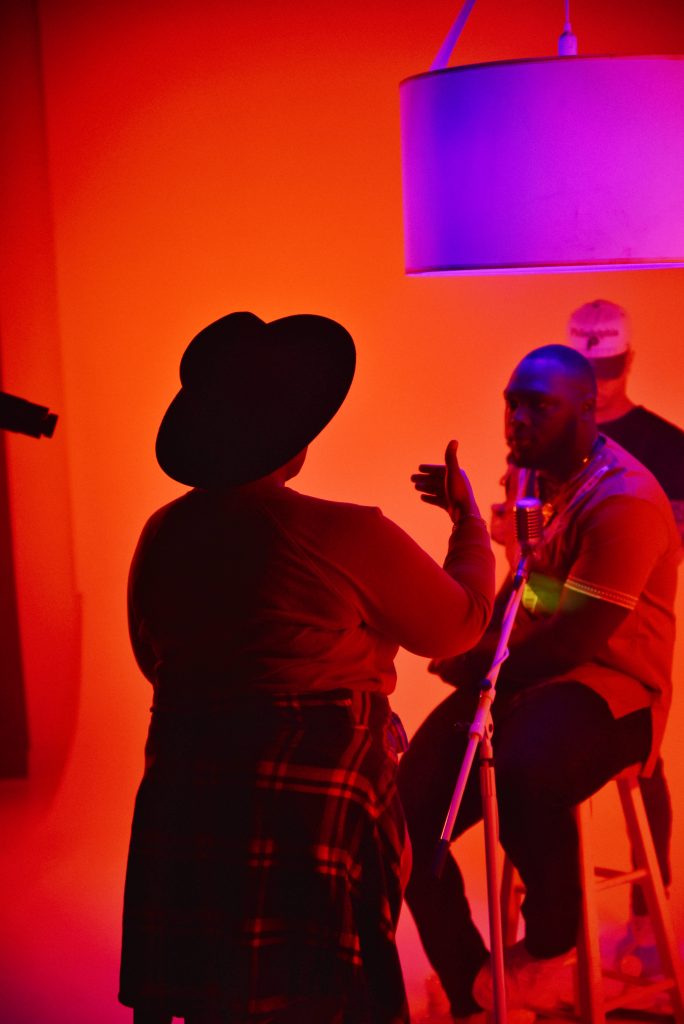 Shinobi 7 features a bigger and brighter 7-inch touchscreen, to take the foundations of the original Shinobi to the next level. With a calibrated peak brightness of 2200nits, Shinobi 7 can be used comfortably outside in the middle of a sunny day or in the more intimate environment of The Chitlin' Circuit set. Whether you mount the device on your camera or use it as a tethered director's monitor, the lightweight design of Shinobi 7 lends itself to a variety of configurations. With support for HDMI sources up to 4K at 60fps and 3G SDI sources up to 2K at 60fpse, Shinobi 7 can work with a wide range of cameras.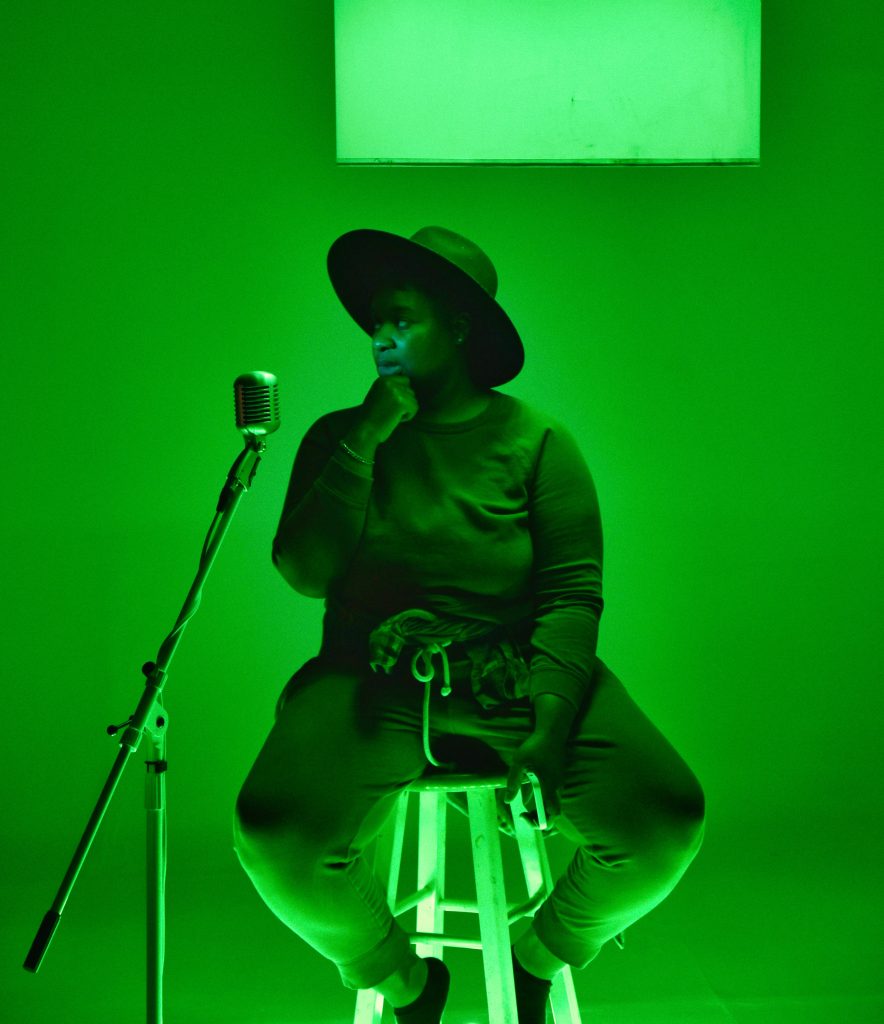 Tiayrra Bradley
Tiayrra is a multi-hyphenate artist and producer from Philadelphia, PA. Her online community knows her as "a Brilliant Dummy" – the nickname mashup comes from her background in Math & Computer Science and her interests in the arts. Since leaving Computer Programming behind in 2015, she now pursues her art full time, working at the intersections of visual arts and wellness to bring about restorative healing in marginalized communities of color. She has a passion for creating stories of impact and joy through art direction, photography, film and music production, podcasting, and set design. In 10+ years of managing a Brilliant Dummy Production studio, She has worked with brands such as Netflix, Pinterest, HBO, Google Pixel, + more.
Find out more here:
Spark a creative journey.
Join the Atomos Community.