#Neon
#Emberfilms
#Postproduction
Neon Series Monitors in Studio with DIT | Ember
September 20th, 2021
If you work in the commercial or narrative sector, you understand that color precision and luminance mapping is absolutely paramount. In this Atomos Academy piece, we connect with Ember, a UK based independent production company as they endeavor to produce high fidelity images, utilizing the Atomos Neon series monitor on set with their DIT specialist. Uniform capture and grading no longer has to be a daunting task throughout the image life-cycle. The new Atomos Neon series provides HDR monitor and recording capabilities in an affordable package that were previously non-existent within this pricing category. Boasting a true 10-Bit 24 inch monitor in a native 4K DCI 17:9 aspect, the Neon provides 100% DCI P3 standard color gamut coverage, as well as bridging the gap into the world of HDR.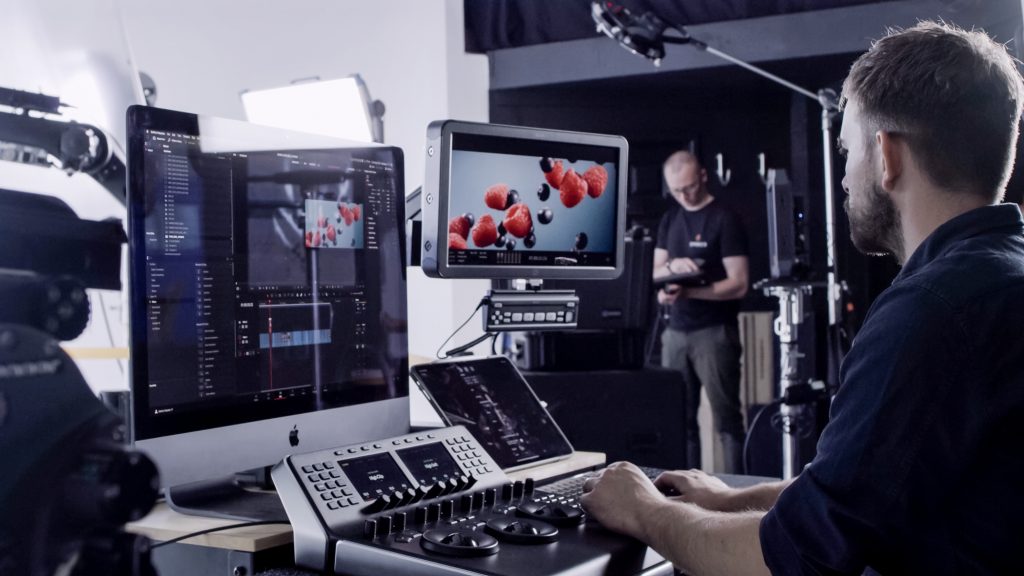 Equipped with Dolby Vision technology in conjunction with a 1,000Nit value and 180 degree anti-glare viewing angle, the Neon employs the power of true HDR monitoring, enabling you to witness the full tonality of your image. Being able to perceive the deepest blacks and see into the whitest of whites, along with the full color managed accuracy of your designated color space, it enables the end user to capture, grade, and master the Atomos Neon end to end. Apart from that, the Neon offers all of this in a VESA compatible rugged aluminium chassis with a plethora of IO ports, including HDMI, Thunderbolt, and 12G SDI. Whether you need to capture and monitor your images on set, or if you need to grade and master your final image to an SDR or HDR deliverable, we have you covered throughout your entire image pipeline with the Atomos Neon series! 
---
About the Artist
Ember is an independent production company based in the UK with a proud history of delivering unique work for some of the world's leading brands and broadcasters. Set up in 2009 Ember's ethos has never changed, we always put craft and technology at the heart of everything we do. As a studio we seamlessly navigate between Natural History, Advertising and Entertainment covering both long and short form. We are thinkers and creative problem solvers and believe that Ideas need flexibility and the space to grow. We don't rep talent, it's simply not our style. We believe in bringing the very best people to every project allowing for the unique challenges and demands to not only be met but exceeded. Our heads of department boast industry awards including multiple Emmy wins and BAFTA nominations and more importantly have a deep-rooted technical understanding and the experience to realise projects of all sizes.
Find out more here:
Atomos products used
Below are the Atomos products involved in the production of this video.
Spark a creative journey.
Join the Atomos Community.