#Slowmotion
#JamesJames
#Skateboarding
#4k60p
Skateboarding videography with LUMIX S1H and Ninja V
February 12th, 2021
We spend a lot time talking about ProRes RAW and the latest cameras, but that's not all we do! Ninja V remains a versatile and reliable tool for filmmakers and videographers regardless of their camera and budget. Melbourne-based Skateboarding filmmaker James James is a prime example of how filmmakers use Ninja V to unlock the best features from your preferred cameras. In James' case the hero cameras are the Panasonic LUMIX SH1 and ever reliable workhorse, the LUMIX GH5. Being able to capture 4k 60p ProRes on the Ninja gives James the option to create high quality slow motion footage when filming skateboarding and other action. Add to that the ability to shoot Log from his LUMIX cameras and accurately monitor on the Ninja V using his preferred LUTs allows James to better gauge exactly how the images will look when they reach post.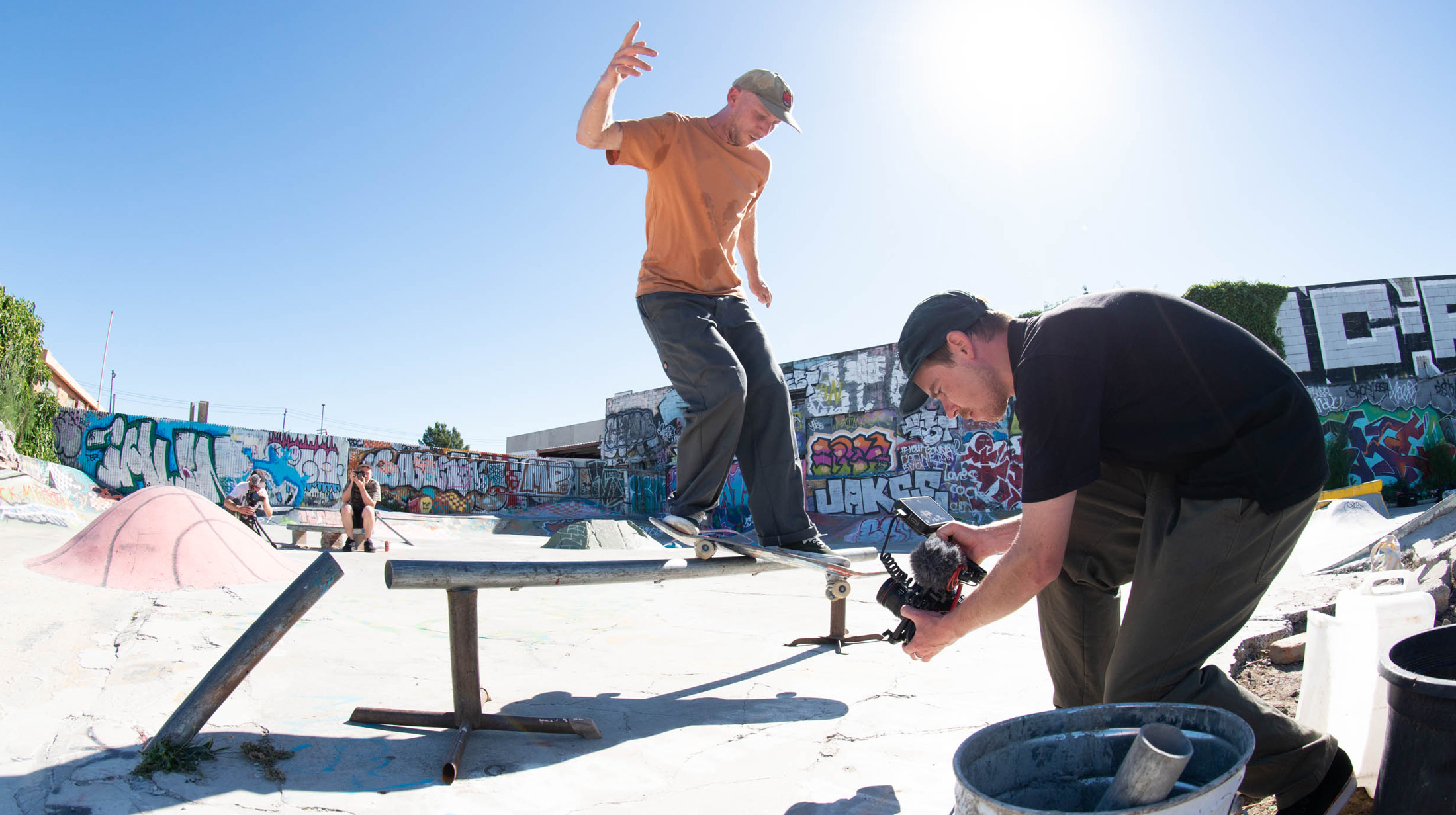 For this production James took his crew to the mythical Preston DIY spot on Melbourne's city fringe. The abandoned supermarket site has gained legendary status over the years – and during COVID the spot saw and incredible amount of new additions from the dedicated local DIY'ers and Writers. Even if you don't skate it's worth a visit to take in the unique atmosphere and examine some of the finest DIY concreting in Greater Melbourne! On the day James shot it was approaching 37° celsius (in the shade), the sun was blazing and barely a cloud in the sky. Sounds like a difficult shoot, but the Ninja V was up to the challenge and worked perfectly providing daylight viewable monitoring and long recording for hours.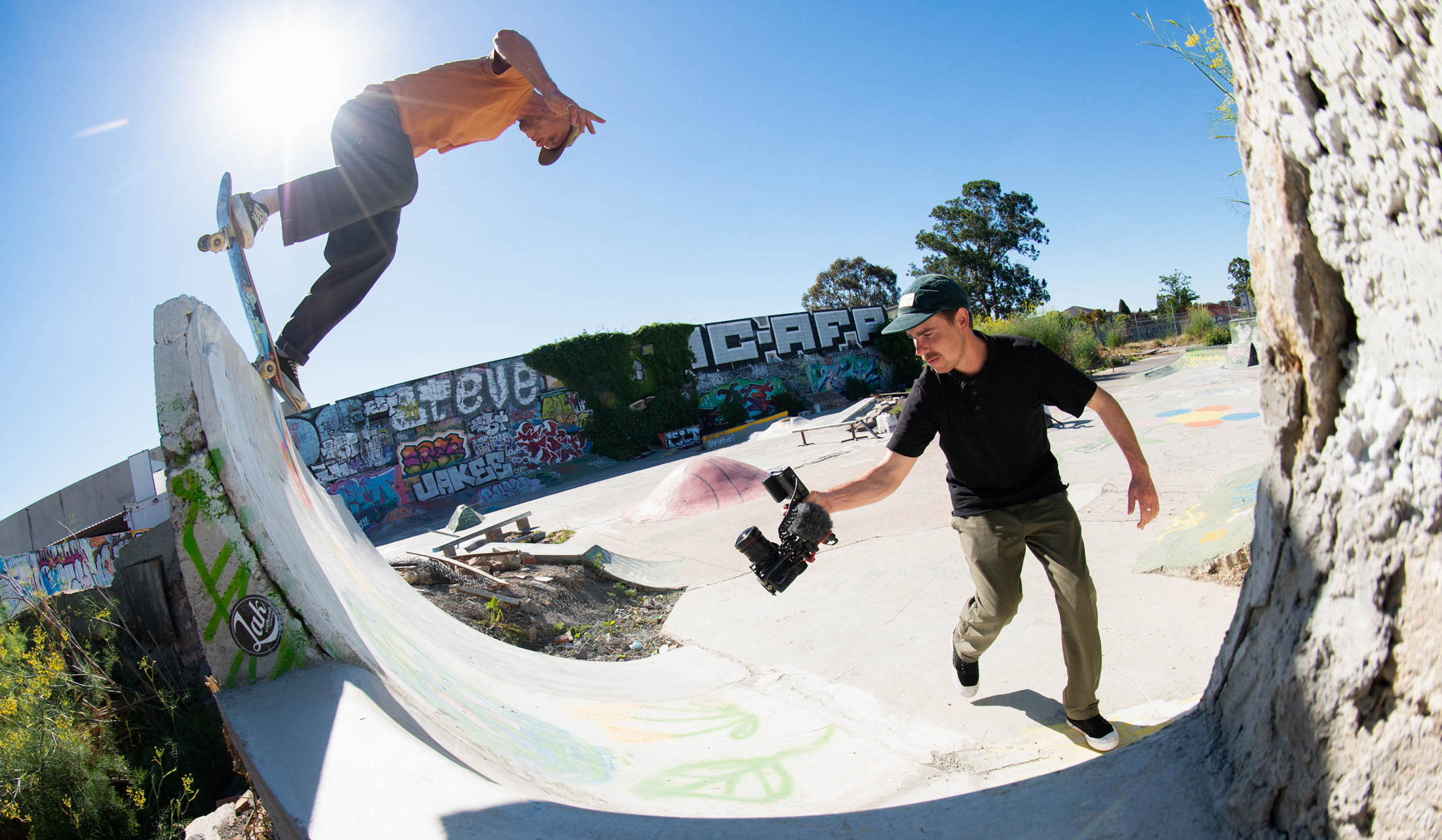 James has been shooting with the Lumix / Ninja V combo for more than two years and it has proved reliable and tough companion under what are sometimes challenging circumstances (check out James' #myatomosrig). Aside from the compact size and durability, James loves the Ninja for its bright monitor and arsenal of monitor assist features such as focus peaking, false colour, 1:1 and 2:1 zoom/punch-in and the ability to pre-load his preferred LUTs. The Ninja V also gives James a superior screen for monitoring on the move and not having to depend on the smaller built-in camera monitor, or relying purely on instinct to get the shot. Another much loved feature of James' is the instant playback and loop functionality of the Ninja V. Simply set the in and out points using the edit mode, loop it up and let the skaters bask in the glory of nailing the trick! The Ninja V also allows James to tag favourites and rejects, meaning no digging through hours of footage looking for best shots – and saving valuable time back in the edit suite.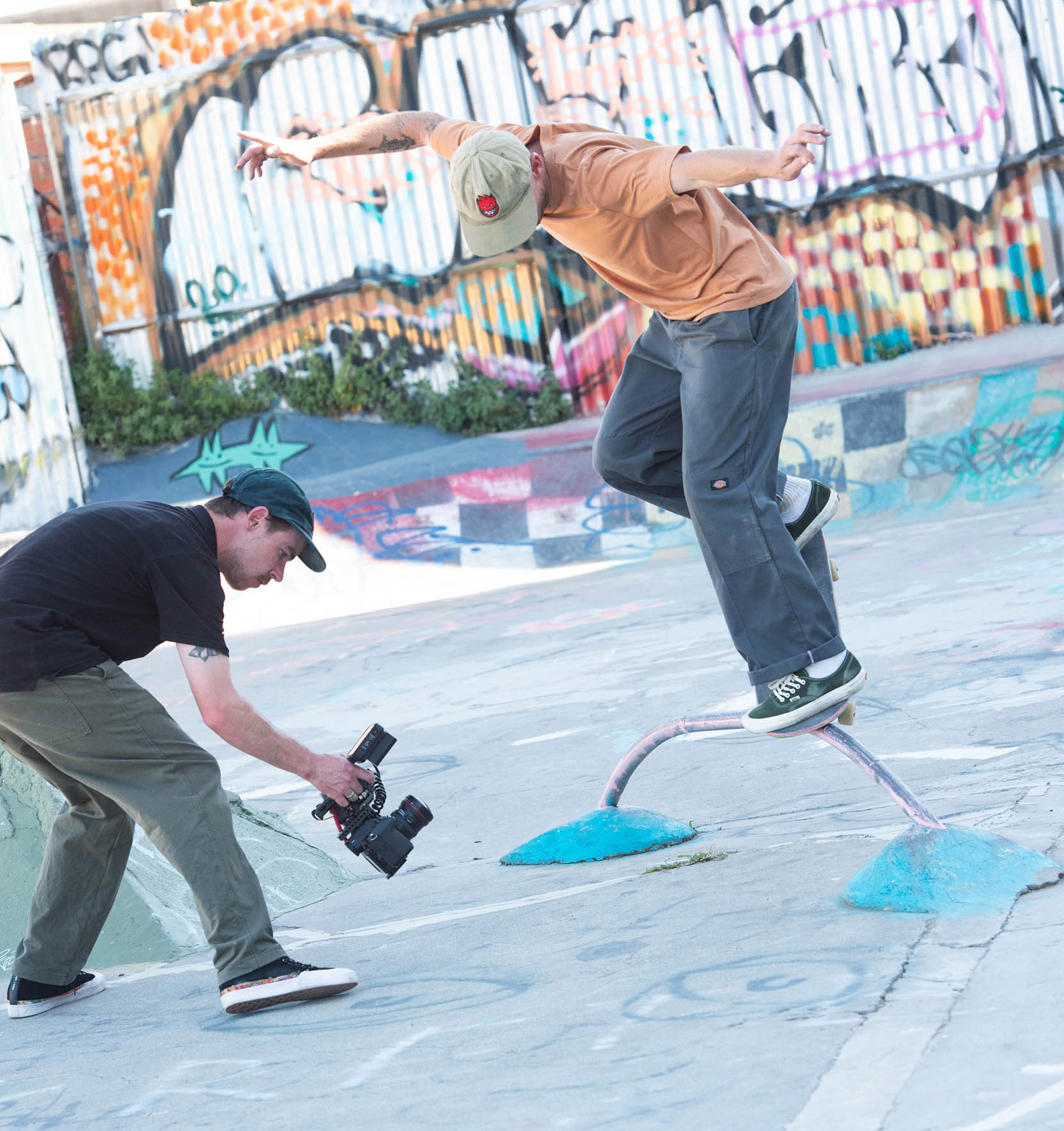 ---
James James
Meet James James, Melbourne-based skateboarding filmmaker. James has been filming and creating Skate Videos for more than 10 years, working with established brands including Nike SB, Thrasher, Set It Off, Skateboarders' Journal, Vogue and more. James also creates commercial, promotional and advertising video content for wide range of retail and fashion clients throughout Melbourne and Australia. See links below.
Photos: Bryce Golder
Skater: Ben Weir
BTS footage: Chris Middlebrook (shot on GH5)
Find out more here:
Ninja V
The Ninja V takes all your creativity and brings it to life in the video you capture, regardless of whether you're shooting cinematic productions, or vlogs for your social media channel. Whether you shoot HDR or regular SDR. Whether you use a professional cinema camera or a prosumer mirrorless camera. Ninja V continues to innovate with regular free firmware updates, widely supported ProRes RAW recording, SDI connectivity with AtomX accessories and professional feature activations including H.265 recording.
Spark a creative journey.
Join the Atomos Community.