Professional 24" HDR Monitor-Recorder
Neon 24 is a precision on-set and in-studio 4K HDR Production Monitor. Neon 24 utilizes a combination of high quality 17:9 4K DCI resolution and true 10-bit panel fidelity with full array local dimming backlight to deliver beautiful 0nit deep blacks and 1000nits HDR full screen brightness. The Neon series also gives you the convenience of recording and instant playback.
SDR/HDR
Color Managed Display Pipeline
The AtomHDR engine provides the ability to accurately manage your input and display Gamma/Gamut. Selectable monitor modes allow you to work in either SDR or HDR project settings, that match both camera acquisition settings, or defined delivery standards including Rec.709, Rec.2100 HLG or ST.2084 PQ.
NEON 17 shown above.
Read more
Equally at home in-studio or on-set.
1,000,000:1

Dynamic Contrast
End-to-End Monitoring
Join Director, DOP and Photographer Brett Danton behind the scenes on his shoot with the Atomos NEON 24, captured in ProRes RAW with the FujiFilm GFX100 and Ninja V, whilst monitoring the action simultaneously with the NEON 17.  Learn more about having a monitor that you can use throughout the entire shooting process, from capture through to edit & grading.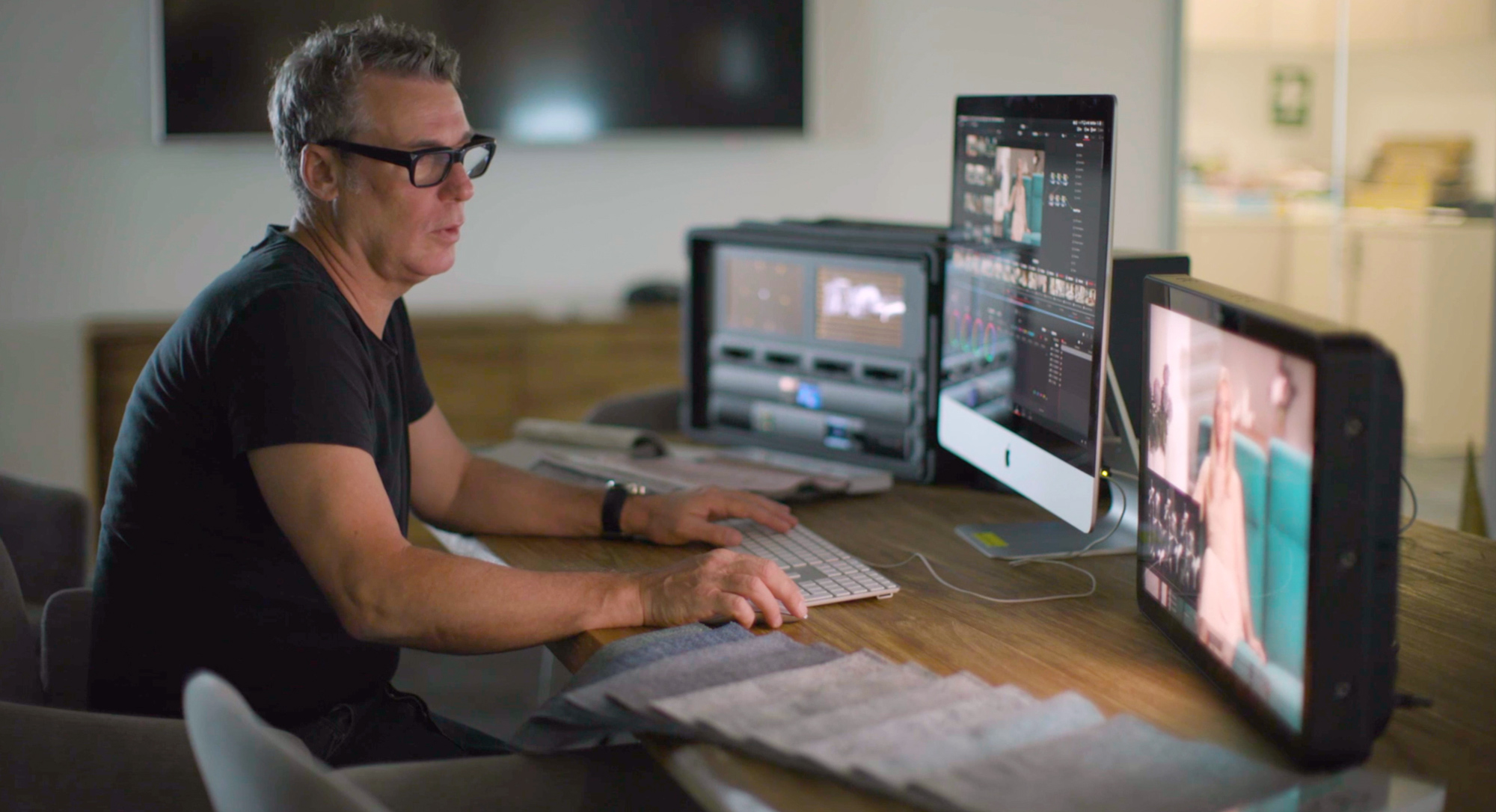 MULTI FUNCTION
Record, Monitor, Play & Edit
Connect cameras or any video source via SDI, supporting up to 4K DCI 60p via 12G or Dual 6G or lower resolutions and frame rates via 1.5/3G SDI up to 2Kp60 with up to 12 channels of embedded audio. HDMI signals without HDCP are supported up to 4k60p or HD 120fps with up to 8 channels of audio and detection of HDR info frame to automatically match the input signal type. Recordings can easily be played back for review without needing to off load media or take the camera out of record mode.
10-bit 422 recordings are captured to industry standard Apple ProRes of Avid DNx Codec using Scene/Sho/Take file naming with rich metadata in the file header that can be utilized by your NLE or MAM system to asset orchestration.
Control via Button Bar or AtomRemote App
Neon allows for flexible control options including our free iOS Smartphone and Desktop App – ideal for socially distanced productions, or for those who prefer tactile control, the Atomos Button Bar (BBRCU) provides large backlit buttons and hard wired remote functionality. The BBRCU has been designed to provide total control over all functionality and is ideal for controlling your NEON on-set and in post production. Both options provide instant access to essential monitoring tools, LUTs and more.
NEON 17 + SUMO 19 shown above.
VIEW BUTTON BAR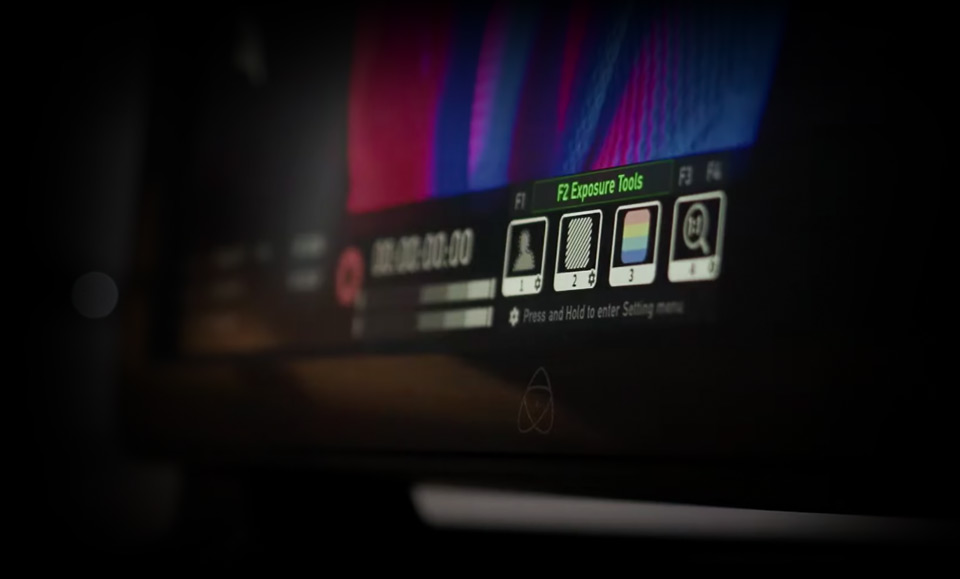 Essential monitoring tools
at your fingertips


Waveform Monitors
Offer Luma Parade, RGB parade and Vector Scope to monitor levels with specific graticule scales across input EOTFs.


Pixel Zoom
Allows operators to punch in to check shots for focus or aspects of the detail with pan and scan around the image.


Focus Peaking
Color, Mono and edges only enable easy focus pulls or shot selection. Traditionally used on set but also ideal when reviewing shot selects.


False color
Exposure check and analysis. can be used in both production and post to set exposure or identify areas that may need to be painted down with power windows.
Anamorphic
De-squeeze & Guides
Neon offers a variety of broadcast frame guides with the option to EBU R5 Graphic and Action safe areas can be enabled. Cinematic guides are also available and can all be used alongside the anamorphic de-squeeze mode with support for 2x, 1.5x and 1.33x to allow you to match a wide variety of lenses.
Modular design with I/O expansion
Record, Monitor and Play out via HDMI and SDI.
Neon 24
The precision monitor providing you certainty of image.
Whether on-set or for post-production Neon has you covered.
$
Please note:
Specifications are subject to change without notice.
All information correct at time of publishing.
BUY NOW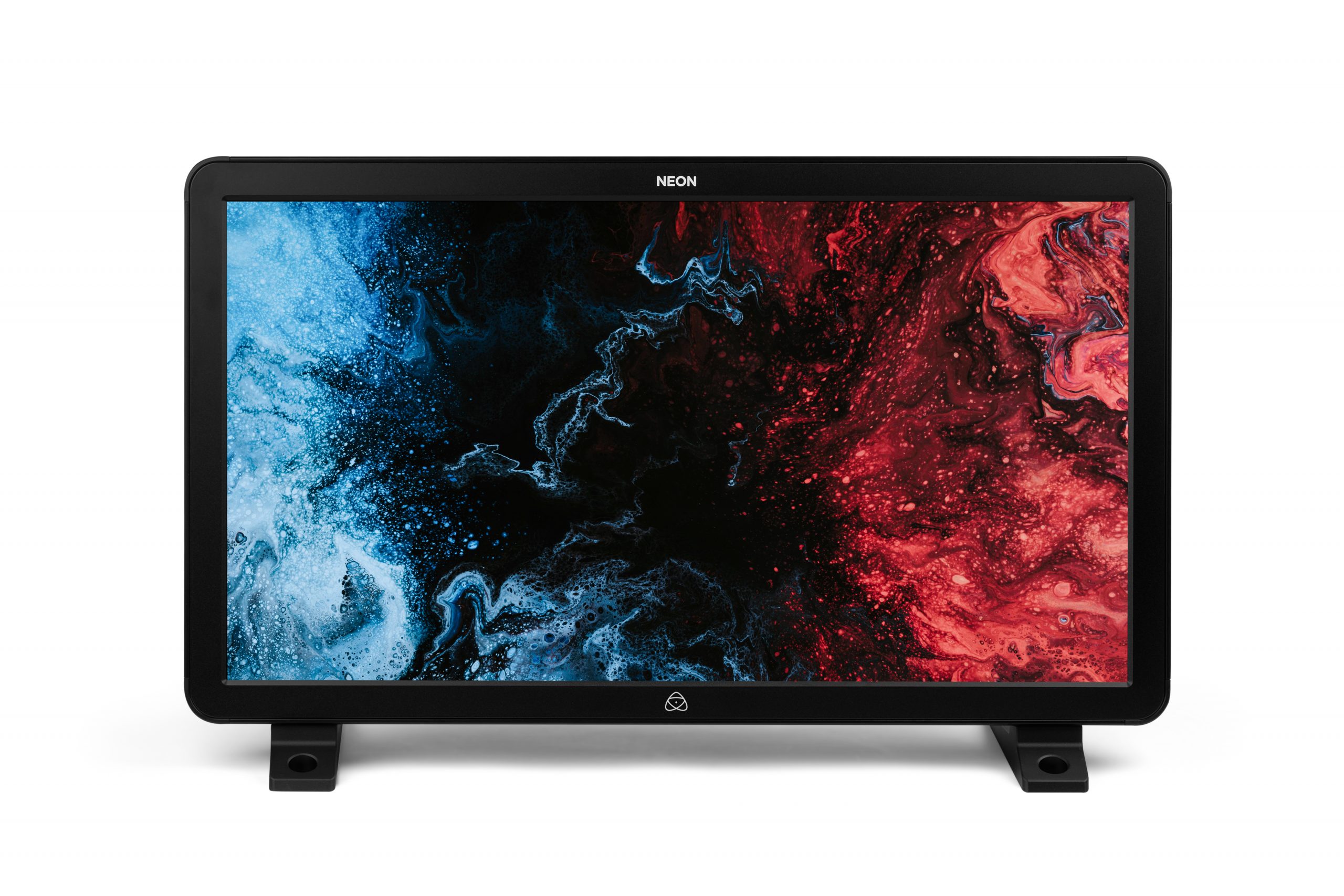 Download the AtomRemote App
Simply scan the QR code with your smart phone to install the AtomRemote App.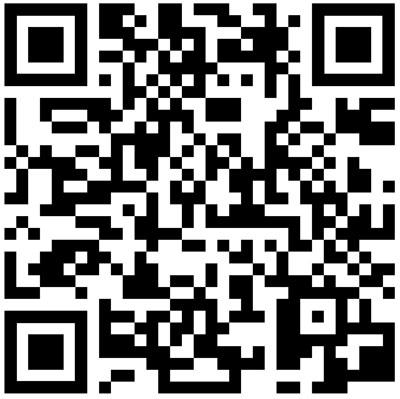 ATOMREMOTE @ APP STORE
Stay up-to-date with the latest News & Updates from Atomos