Combining the striking looks and comprehensive feature set that continues to drive the success of the original Ninja V, the more powerful Ninja V+ sets new benchmarks for performance and compatibility. Built using the next-generation AtomlC3 chip, Ninja V+ can record larger frame sizes and higher frame rates, as well as support the latest cameras. Ninja V+ contains everything you need to monitor and record video of the highest quality in pursuit of your creative vision.
Key Features
Powerful, compact, and versatile device for SDR/HDR monitoring and recording
Compatible with the widest range of digital cinema, mirrorless, and DSLR cameras
Professional video connectivity with HDMI 2.0 In/Out
Monitor HDR sources up to 8K
Use AtomOS tools to perfect every shot
Record professional formats including Apple ProRes RAW, Apple ProRes, Avid DNxHD/HR, and HEVC (H.265)*
SDR/HDR monitoring and recording
Add ATOMOS CONNECT or AtomX CAST to introduce new functionality
* H.265 is an optional paid activation via my.atomos.com
Feature Packed and Highly Versatile
Ninja V+ offers the power and flexibility that means it can be paired with an unprecedented range of cameras on any type or size of production. The professional caliber monitoring tools make framing, exposure, and focusing a breeze. With Ninja V+ you can work confidently to perfect every shot.
Ninja V+ supports industry-standard recording formats to meet different workflow requirements and provide RAW video of the highest quality. Ninja V+ allows you to record HDMI RAW input up to 8K at 30fps, whilst simultaneously looping out standard YCC video via HDMI to non-RAW compatible devices. Ninja V+ puts you in charge of selecting the frame size, frame rate, and codec that best suits the needs of your production.
8K Resolution
The power of Ninja V+ makes 8K ProRes RAW possible today. Currently Canon EOS R5, Canon EOS R5 C, and FujiFilm X-H2 are the high-performance cameras that are compatible with this feature. Atomos continues to work with manufacturer partners to bring 8K RAW and HDR support to more cameras and expand the RAW ecosystem. The clarity and detail provided by the 8K ProRes RAW files in such a compact, configurable, and affordable system is truly unprecedented.
Responsive Touchscreen
Ninja V+ features a highly responsive, 5.2-inch, SuperAtom IPS touchscreen. This guarantees each feature is clearly visible, all the features are easily accessible, and every operation is smooth. The screen is bright (1000nit), which means it's suited for outdoor use, even in direct sunlight. The display settings allow for a number of adjustments to make certain your Ninja V+ functions equally well in darker environments.
Compact Design
Ninja V+ has been designed so that it can be paired equally well with smaller cameras as part of a minimal setup and with full-size camera rigs on large-scale cinema productions. The aluminum chassis and polycarbonate backplate have been crafted for maximum durability. The device weighs just 360g (0.79lbs), which means it can be used comfortably with a handheld camera. The device includes anti-rotational 3/8-16 mount points on the top and bottom. It ships with a 1/4-20 adapter, so that Ninja V+ can easily be adapted and mounted on industry-standard equipment from a wide range of manufacturers.
Complete Monitoring Toolbox
Ninja V+ includes a comprehensive range of monitoring tools including a waveform, vector scope, focus peaking, false color, zoom controls, custom LUTs, and frame guides. Each offers an opportunity to perfect the composition and exposure for every shot. AtomOS software is easy to use and provides a platform for Atomos to easily update Ninja V+, introduce new features, and add support for new cameras on release.
False Color with IRE scale
Powered for the Future
Like the larger, 7-inch Shogun CONNECT, the power of Ninja V+ is provided by the latest Atomos silicon, the AtomIC3. The processor provides all the performance to handle the demands of the very latest cameras. It's been designed to manage higher frame rates, increased resolutions, and set new benchmarks for RAW over HDMI. Currently Ninja V+ supports the RAW output up to 4K at 120fps, and 8K ProRes RAW recording up to 30fps exclusive to certain cameras.
Real-Time Performance
ProRes RAW serves as the perfect medium for 8K workflows and will be a revelation for any filmmaker who has experienced dropped frames with other high-resolution formats. A modern Mac computer is able to playback full resolution ProRes RAW 8K up to 30fps with ease. Editing with Final Cut Pro provides an unparalleled real-time performance and opportunities to adjust exposure, white balance, and ISO settings for each clip in post.
Incredible Creative Effects
Achieve cinematic effects, creative transitions, and save time in post-production with the Get Creative update for your Ninja V+. The onion skin overlay makes shooting stop-motion and creating jump or match cuts extremely simple. The ability to capture frame grabs live on-set reduces time creating thumbnails and gives you a quick reference to share with the team. The update is available to download for free from my.atomos.com.
Wireless Remote Control
The AtomRemote app for iOS and macOS offers an array of external controls for ATOMOS CONNECT for Ninja V+. The app enables you to perform a range of configuration tasks and operations up to 15 meters away from the device via Bluetooth LE. Input options include the ability to define camera connections, select Gamma/EOTF, and adjust Gamut settings. For monitoring, AtomRemote can be used to control playback, choose monitoring modes, apply custom 3D LUTs, or view image analysis tools including exposure and focus. Output controls include options for 4K to HD, LUT preview, and HDR output.
Wireless Timecode
Atomos AirGlu™ adds wireless timecode, sync, and control technology to ATOMOS CONNECT for Ninja V+. AirGlu locks multiple Atomos devices or compatible cameras, audio recorders, and software applications together so that they share the same frame-accurate timecode. It is also able to relay recording, battery status, and disk capacity information to the server unit. Any AirGlu device can act as the server unit, which means you'll no longer need a huge budget or get involved in time consuming post-production workflows to produce perfectly synchronized, multi-camera video.
Expansion Options
The built-in AtomX expansion port supports a range of Atomos accessories that can completely transform your Ninja V+ by introducing new features and new workflows.
ATOMOS CONNECT
The ultimate expansion module for Ninja V+, ATOMOS CONNECT includes an SDI interface, which adds support for a new category of camera and can be used to cross convert a 12G-SDI signal to the HDMI output, creating more utility and workflow options. ATOMOS CONNECT also features Wi-Fi 6, Gigabit Ethernet, and Bluetooth. With support for Atomos Cloud Studio (ACS) and AirGlu™ wireless sync technology that introduce new production workflows and ways to utilize Ninja V+.
Learn more
AtomX CAST
AtomX CAST transforms Ninja V+ into a compact, fully-featured production studio. It allows you to perform advanced multi-input switching from 4 x 1080p HDMI sources, apply graphic overlays, and use a USB UVC webcam output for enhanced web-conferencing and live streaming.
Learn more
Supported Resolutions & Frame Rates
To save space and support longer recordings, many cameras record compressed 4:2:0 8-bit video internally. If the camera is able to output video via HDMI, the quality can often be preserved in a 4:2:2 8-bit or 10-bit format. Ninja V+ can record more color information and immediately add value to your production with your existing camera rig. Additionally, if you're shooting Log footage, the ability to bypass internal compression will offer the best possible dynamic range. Ninja V+ is designed to maximize the quality of your videos and allow you to extend every aspect of your creative vision.
| | |
| --- | --- |
| Resolution | Frame Rate |
| 4K DCI | 23.98/24/25/29.9/30/50/59.94/60p – HFR 100/120 via RAW over HDMI & SDI on selected cameras |
| 4K UHD | 23.98/24/25/29.9/30/50/59.94/60p |
| 2K DCI 2048 x 1080 | Optional via ATOMOS CONNECT or AtomX SDI modules |
| FHD 1920 x 1080 Progressive | 23.98/24/25/29.9/30/50/59.94/60/100/120p |
| FHD 1920 x 1080 PsF | Converted to P and looped out PsF |
| FHD 1920 x 1080 Interlaced | 50i/60i |
| 1280 x 720p | 50/59.94/60p |
| 8K RAW* | up to 30p via HDMI |
| 6K RAW* | up to 30p via HDMI (Camera dependent 5.9K HDMI and 5.7K SDI) |
| 5K RAW* | up to 30p via HDMI. |
| 3.5K Anamorphic RAW* | up to 60p |
* From supported cameras only.
Professional Codec Support
With flexible options for industry standard video and RAW formats, Ninja V+ can either record visually lossless acquisition codecs that are ready for editing or smaller-sized delivery codecs that look great and are quick to upload. Ninja V is designed to be versatile and meet the requirements of your workflow. Atomos understands the value of being able to select the format, quality, resolution, frame rate, or file size that best suits the needs of your production.
Apple ProRes RAW

Apple ProRes

Avid DNxHD/HR

HEVC (H.265)*
LUTs and Supported Log Formats
Ninja V+ supports popular Log formats from ARRI, Canon, Fuji, JVC, Nikon, Panasonic, RED, and Sony. These can be used to preview SDR or HDR LUTs in real-time. You can load your own custom LUTs in .cube format into any of the 8 LUT slots for monitoring, loop out, or burnt in to the recording. Simply select LUT (*.cube) files from the removable SSD.
Record without Limitation
The ability to record up to 8K using advanced edit-ready formats including ProRes RAW, ProRes, and DNxHD/HR requires fast, robust, and expansive storage. Ninja V+ supports removable SSD drives which provide the space and sustained performance to meet these needs. AtomX SSDmini drives are more compact than standard SATA SSDs and offer an affordable alternative to an SD card of similar capacity or performance. They support up to 4TB storage, sequential read speeds of up to 550MB/s and write speeds up to 500MB/s. The AtomX SSDmini drives are able to record up to 150 minutes of 4K ProRes. Measuring 8cm long, 7.5cm wide and weighing as little as 88g, the custom-built drive neatly fits into the Ninja V without impacting the overall footprint of the device.
There is an optional SSDmini adaptor that allows CFAST II cards to be used, enabling you to recycle older media cards or align with your camera media. Alongside SSDmini we also qualify a range of 2.5-inch SSDs that can be used in conjunction with the MasterCaddy III which are required when using the ATOMOS CONNECT.
With Ninja V+ the only limitation to how much you can record is the size of the SSD. A core principle of Atomos devices is to provide much more flexibility in terms of recording codec, resolution, and frame rate than is normally available with internal recording. SSD media also provides more GB per $ than camera media cards. This provides extended recorded times for long form productions or recording events.
Introducing Atomos Cloud Studio
The Future of Production
Atomos Cloud Studio (ACS) is a collection of online video production services that represent a radical innovation for all video creators, streamers, and filmmakers. When paired with ATOMOS CONNECT, ACS allows Ninja V to livestream to popular platforms like Facebook Live, Twitch, YouTube, and custom RTMP/S destinations. It also offers full support for Adobe Camera to Cloud (C2C), powered by Frame.io, allowing anyone with a compatible camera or device to be able to capture full-resolution footage, simultaneously share proxy files, and collaborate in real-time.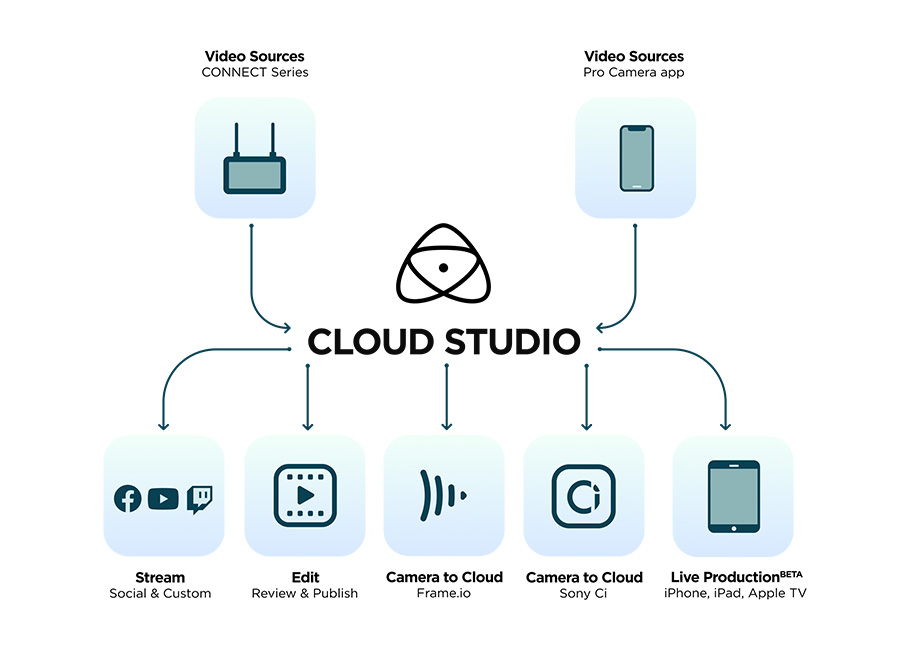 Stream from Anywhere

With the ATOMOS CONNECT for Ninja V+ you can livestream to a range of online services including, Facebook Live, Twitch, YouTube, and custom RTMP/S. With Wi-Fi 6, Gigabit Ethernet, and the ability to join cellular hotspots all built-in, the ATOMOS CONNECT helps filmmakers, streamers, and video content producers reach their audience from anywhere.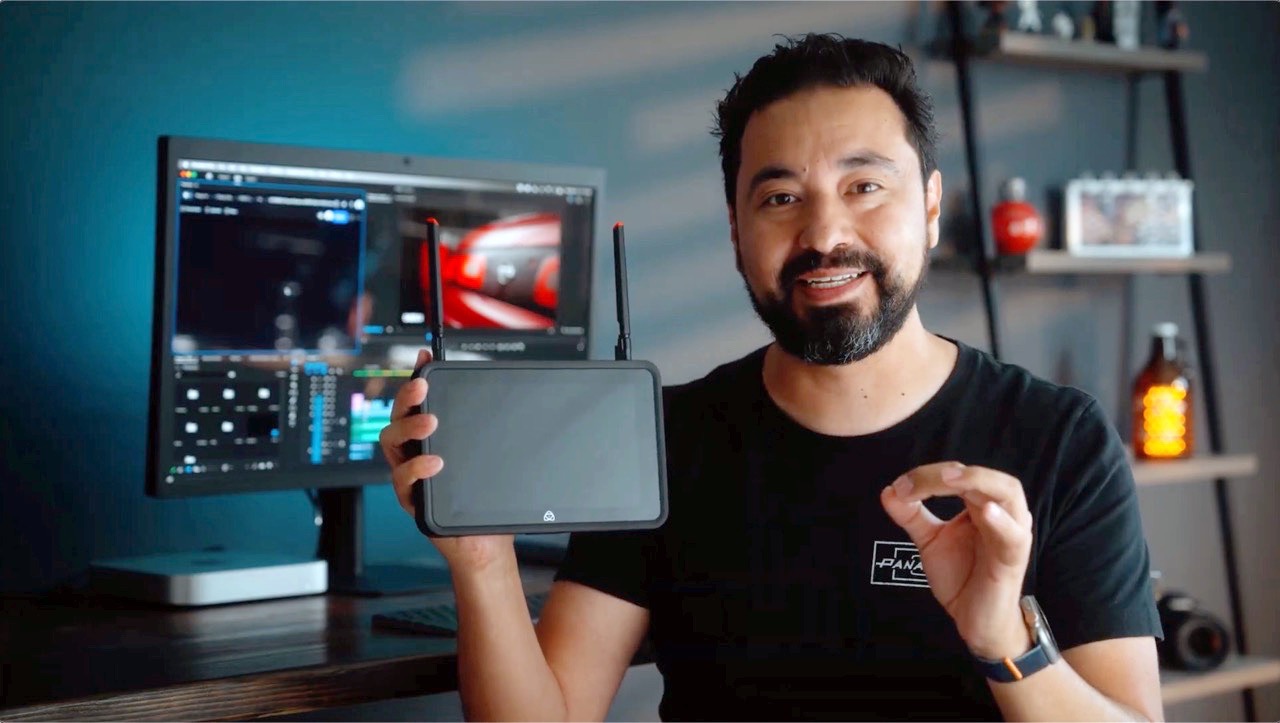 Remote Collaboration
Adobe C2C is being used by production teams every day to share footage from the shoot with remote team members. C2C is the fastest, easiest, and most secure method to share media and collaborate in real-time. It creates a direct path from production to the post-production teams, allowing media to be transferred from C2C certified devices, wherever you are, over standard network connections to the cloud, for viewing, approval, and editing. Clips can be reviewed on any device and editors can start cutting high-quality proxy files (with matching timecode and file names) before anyone calls it a wrap. The ATOMOS CONNECT accessory for Ninja V+ opens the C2C workflow to a significantly wider range of digital cinema, mirrorless, and DSLR cameras, allowing more filmmakers than ever before engage in cloud-based workflows and experience the future of production.
* ATOMOS CONNECT required.
Learn More about ATOMOS CONNECT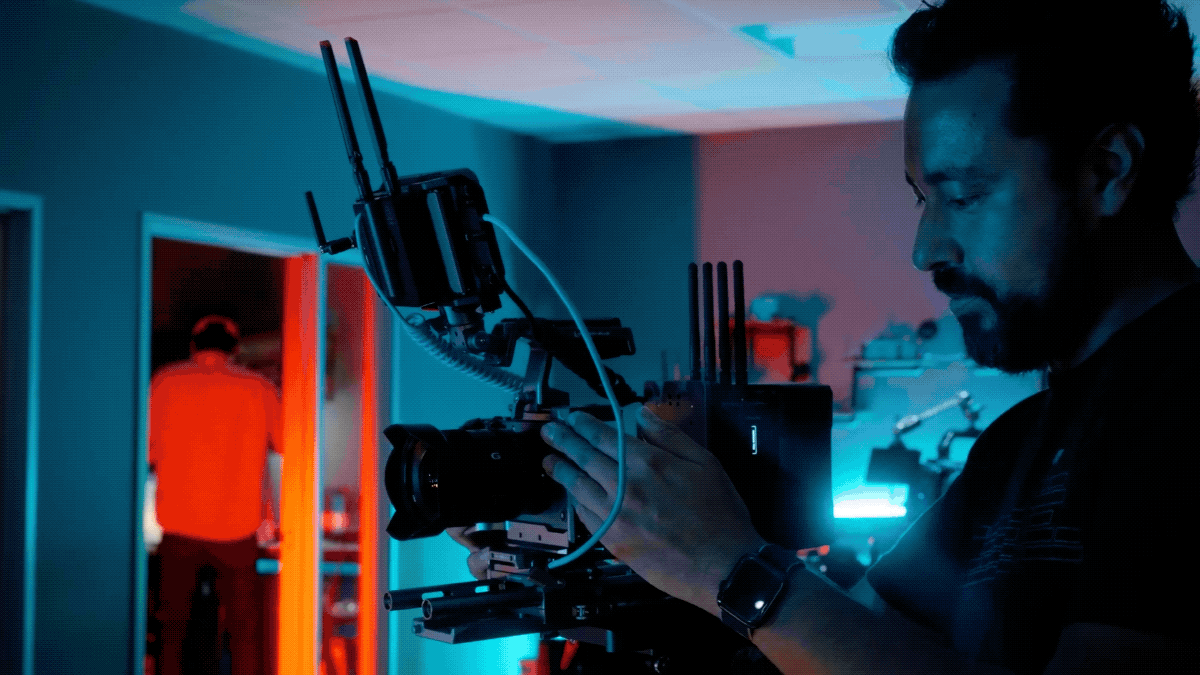 Adobe C2C works seamlessly with
Premiere Pro & After Effects
Turbocharge your video workflow.
Included with Premiere Pro and After Effects, Frame.io unlocks powerful ways to securely share, collaborate, and manage projects. All in one powerful place.
Learn More
Final Cut Pro
Power to the Editor.
Frame.io integrates directly into Final Cut Pro and unlocks powerful ways to share, collaborate, manage projects, and make everything happen faster — all from a single, powerful place.
Learn More
DaVinci Resolve
Integrates as if it were native. Because it is.
Frame.io is now a native feature inside DaVinci Resolve Studio — no installation required. And it unlocks powerful ways to collaborate, address feedback, and manage files and projects. All from one powerful place.
Learn More
Media Composer
The edit bay is now a command center.
Frame.io brings powerful tools to the Avid Media Composer workflow. So you can stay more focused, deliver faster, and collaborate across distances more easily than ever.
Learn More
Ninja V+
The next level
The incredibly powerful Ninja V+ delivers up to 8Kp30 and 4Kp120 continuous recording in Apple ProRes RAW and allows you to stay ahead of the game.
$
Please note:
Specifications are subject to change without notice.
All information correct at time of publishing.

° Paid activation. Available at myatomos.com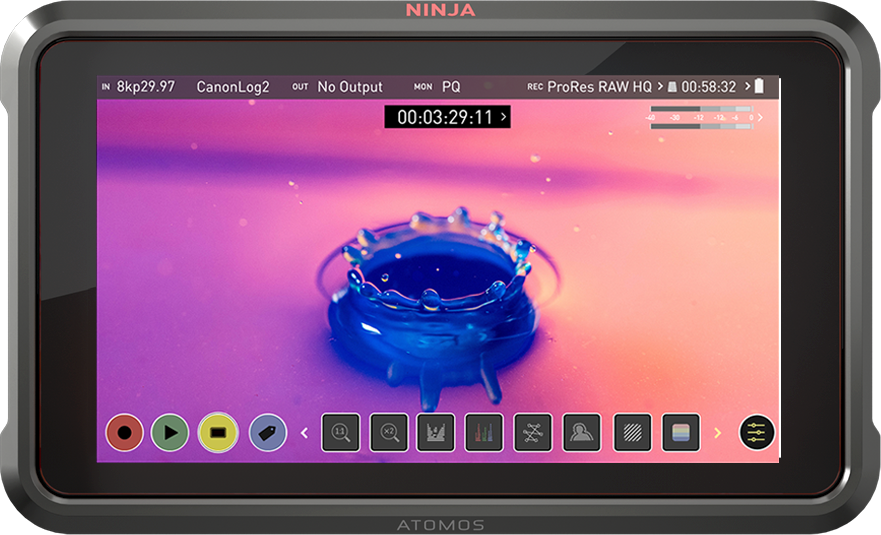 Spark a creative journey. Join the Atomos Community.