NDI On the Go!
What is NDI? 
NDI (Network Device Interface) makes sending and receiving high-quality video a standard part of any suitable network. It has low latency* and works across wired networks as well as mobile connections. NDI is easy to use – sources and destinations appear automatically in menus, and any NDI source can connect to any NDI device on the network. 
*Actual latency depends on the performance of the overall network. 
Atomos & NDI 
Atomos now provides wireless or wired NDI transmission from a Ninja V or Ninja V+ fitted with an Atomos CONNECT or from a Shogun CONNECT. Just purchase the NDI HX2 TX firmware option, available for just $/€ 99 from my.atomos.com, and you'll be able to send NDI video over any suitable IP network.  
It's a powerful option: high-quality network video from a mobile device. And as part of the global NDI ecosystem, you'll be able to send video to thousands of NDI-compatible destinations. 
Atomos CONNECT NDI HX2 TX Key Features
Transmit video over Wi-Fi or Ethernet network using the NDI protocol

 

Record input and NDI stream output

 

Supports NDI HX2 transmission up to 1080p60 with Shogun CONNECT and Ninja V+ with ATOMOS CONNECT (1080p30 for Ninja V and ATOMOS CONNECT)

 

Recording available in Apple ProRes or Avid DNx codec

 

Monitor the input on the Atomos screen

 

Operate untethered using the Atomos device's optional battery power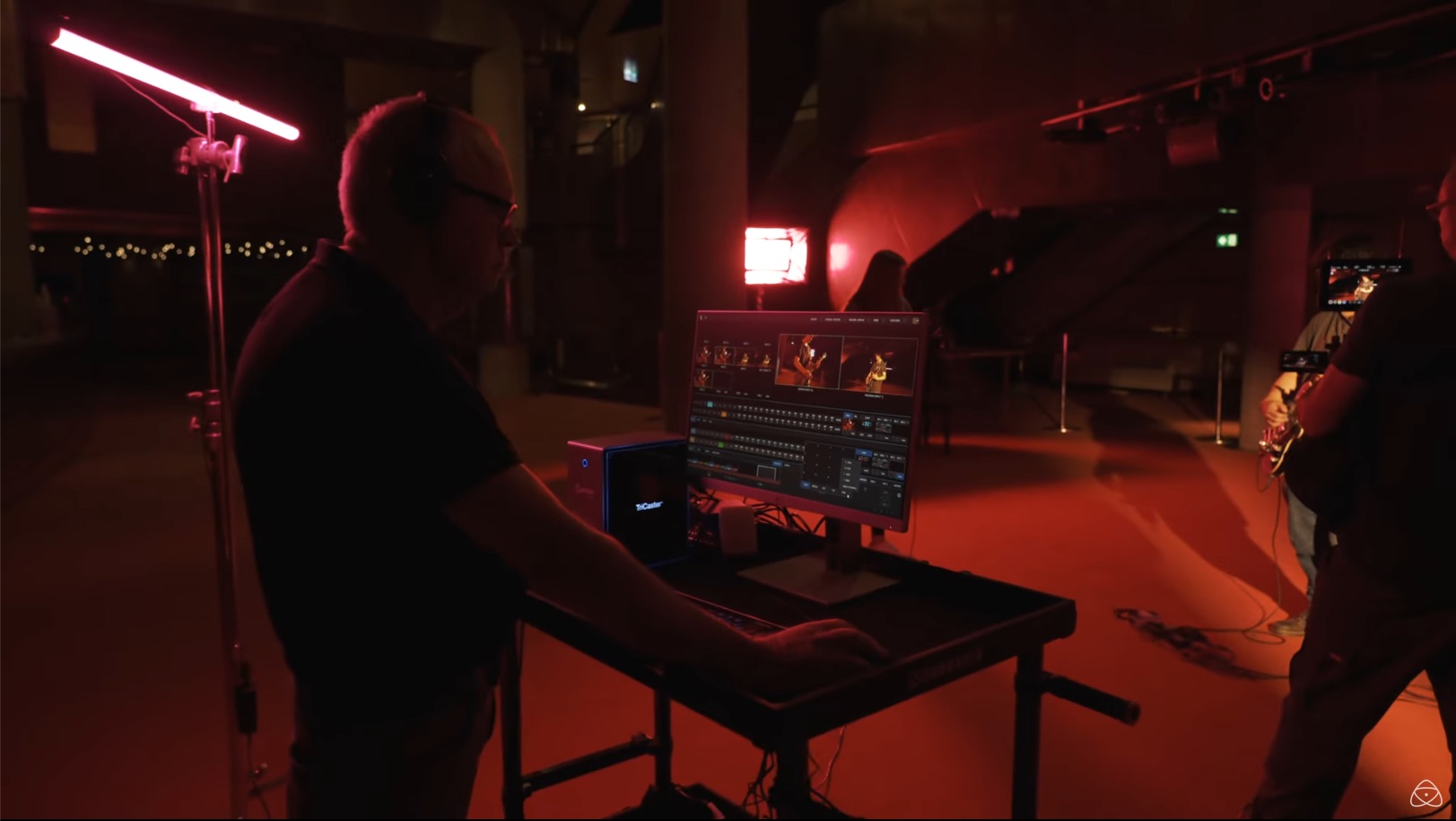 Use Cases
NDI was ideal for cameras in a fixed location, typically with Pan, Tilt and Zoom (PTZ) capabilities. But now, Atomos CONNECT NDI HX2 equips any HDMI or SDI camera to act as a mobile NDI transmitter.  
Atomos CONNECT NDI HX2 connects to a local area network using either Wi-Fi or an Ethernet cable. Once NDI is enabled, high-quality video is available to any suitable NDI-enabled device on the local area network subnet. 
View, record or use the NDI source for OBS or a NewTek TriCaster, and then retransmit as part of a larger production.  
NDI is free to use, and because it only needs a standard ethernet network, it is now ubiquitous in video applications like live production, videoconferencing, education and esports. 
Subscribe for the latest news.