Join the Stream Team!
Now everyone can monitor, stream, and collaborate with Camera to Cloud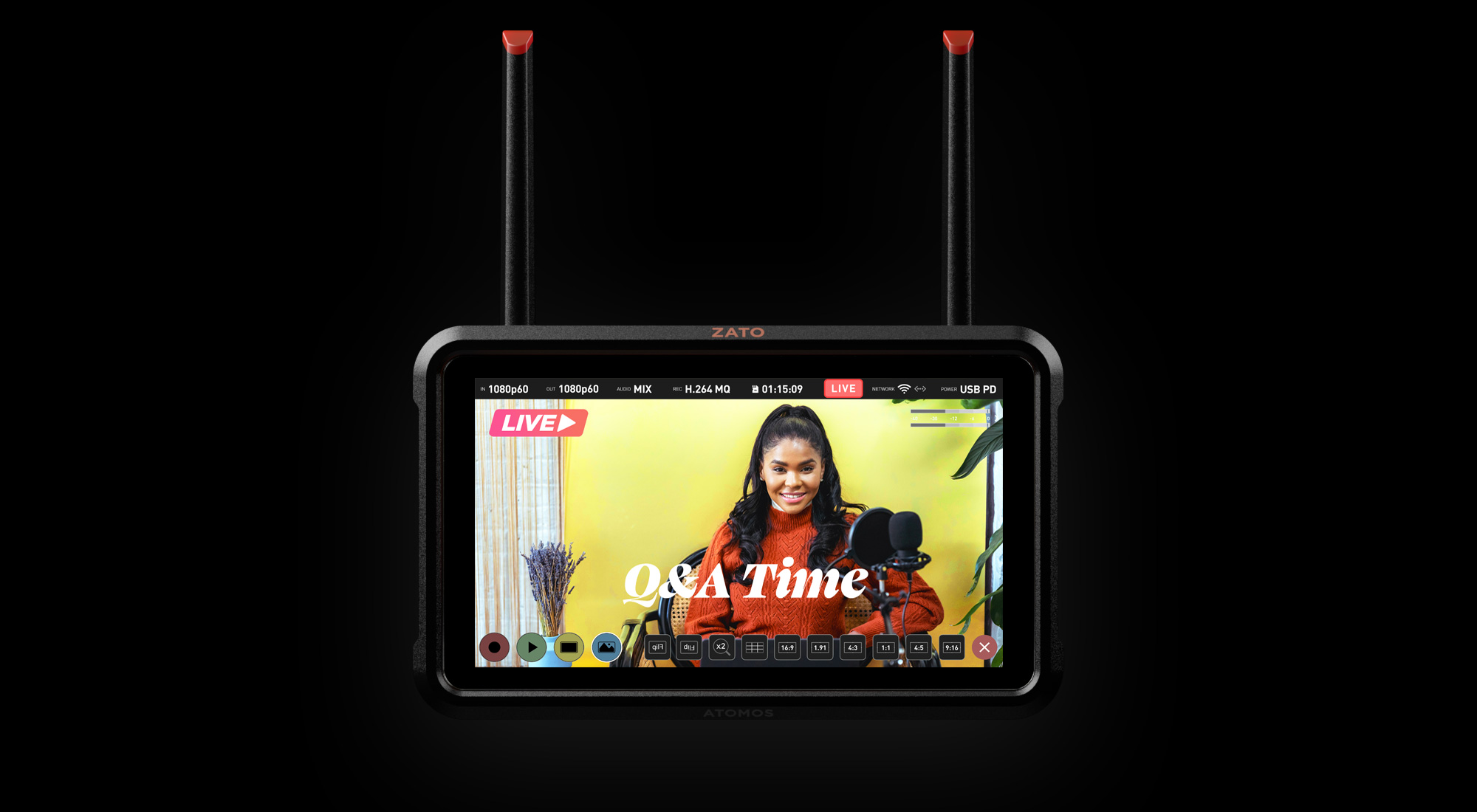 The Power of Camera to Cloud
Adobe Camera to Cloud (C2C), powered by Frame.io, is being used by production teams every day to share footage from the shoot with remote team members. C2C is the fastest, easiest, and most secure method to share media and collaborate in real-time. It creates a direct path from production to the post-production teams.  
Media can be transferred from C2C-certified devices, over standard network connections, to the cloud from wherever you are, for viewing, approval, and editing. Zato CONNECT opens C2C workflows to a significantly wider range of digital cinema, mirrorless, and DSLR cameras, allowing more filmmakers than ever before to engage in cloud-based workflows and experience the future of production.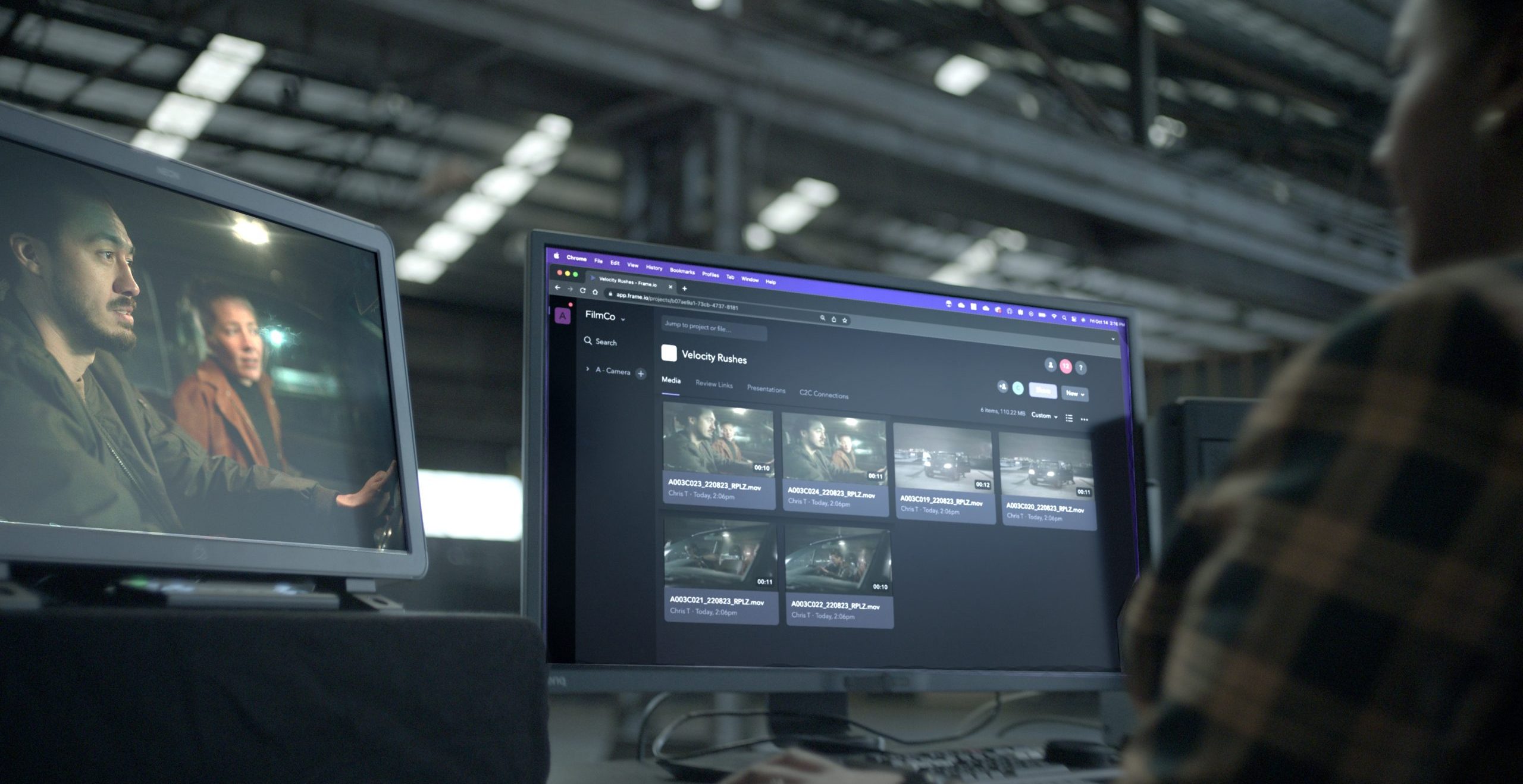 All-in-One

Zato CONNECT lets you stream almost any HDMI or USB UVC source to Facebook, Twitch, or YouTube, without the need for a PC or laptop. It can also turn HDMI-enabled cameras into high-quality webcam sources for Microsoft Teams, Slack, Zoom, and other conferencing software via its universally compatible USB UVC output. Integration of Adobe Camera to Cloud (C2C), powered by Frame.io, allows you to upload H.264 recordings straight to the cloud for a real-time collaboration and approval workflow.

Easy-to-Use

With its SuperAtom IPS 5-inch (1000nit) display, AtomOS Lite provides an easy-to-use touchscreen user experience for first-time Atomos users. It comes equipped with a selection of our most intuitive tools in familiar places, so even long-time power users feel right at home when diving into the world of Atomos Cloud Studio-enabled workflows. Live streaming and high-quality video conferencing are made easy and accessible with Zato CONNECT.
Stream From Anywhere
Connect to the internet using Wi-Fi 5 or Ethernet (via USB-C adapter) via your home/work network or cellular hotspot. Zato CONNECT is an ideal solution for live streaming in the field, the studio, or wherever else you travel. It can be mounted right on top of a DSLR or mirrorless camera, but it's equally at home next to a multi-input switcher, such as our AtomX CAST or a gaming console for a fully computerless streaming workflow. You can power it for hours from a single NP-F battery or use mains power via USB-C PD.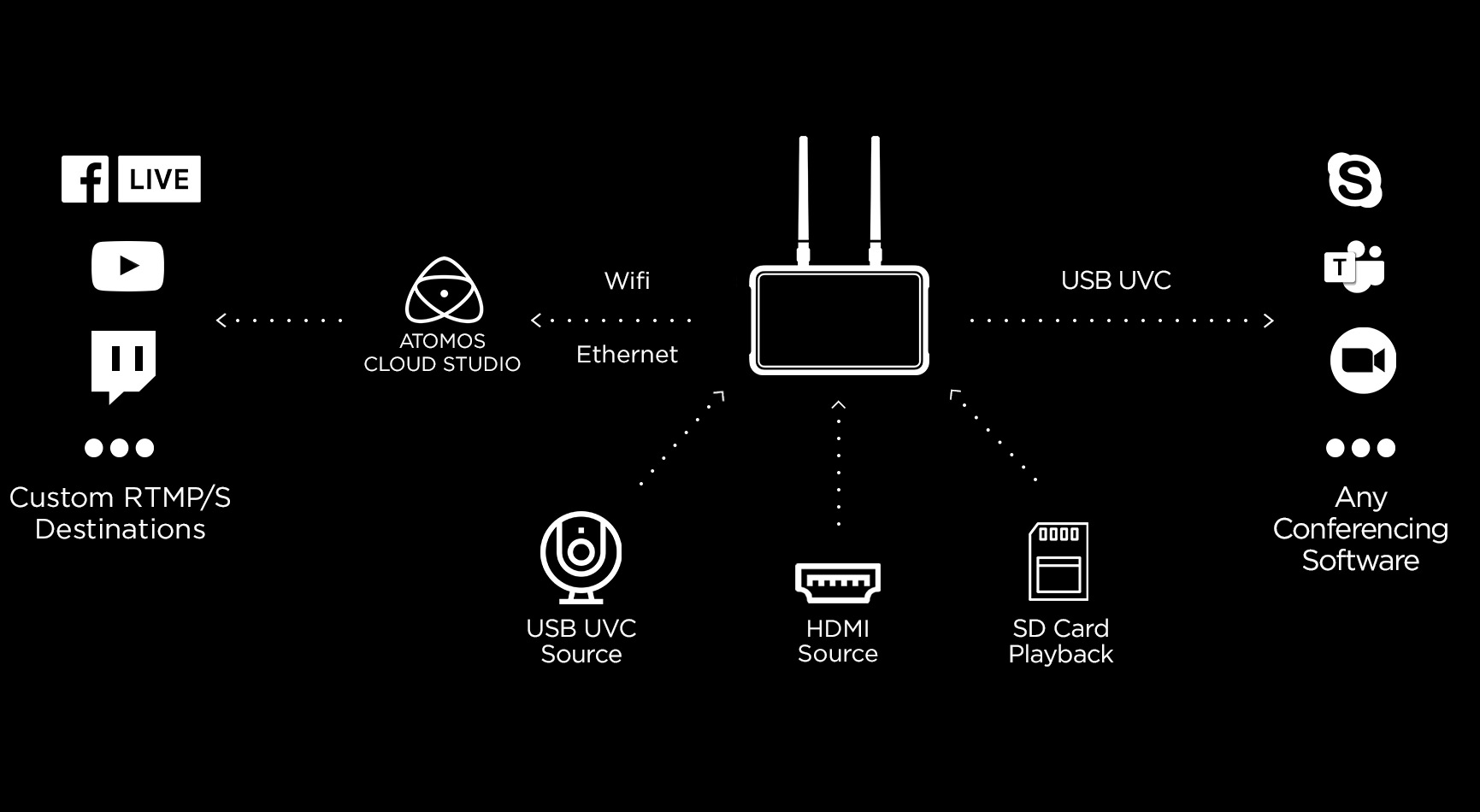 Streaming Simplified
Anyone can set up a live stream using Atomos Cloud Studio and create high-value video content with the easy-to-use Zato CONNECT. The touchscreen display can be used to monitor HDMI and webcam sources, apply Picture-in-Picture, as well as graphic overlays. Enhancing the production value of your live streams has never been easier.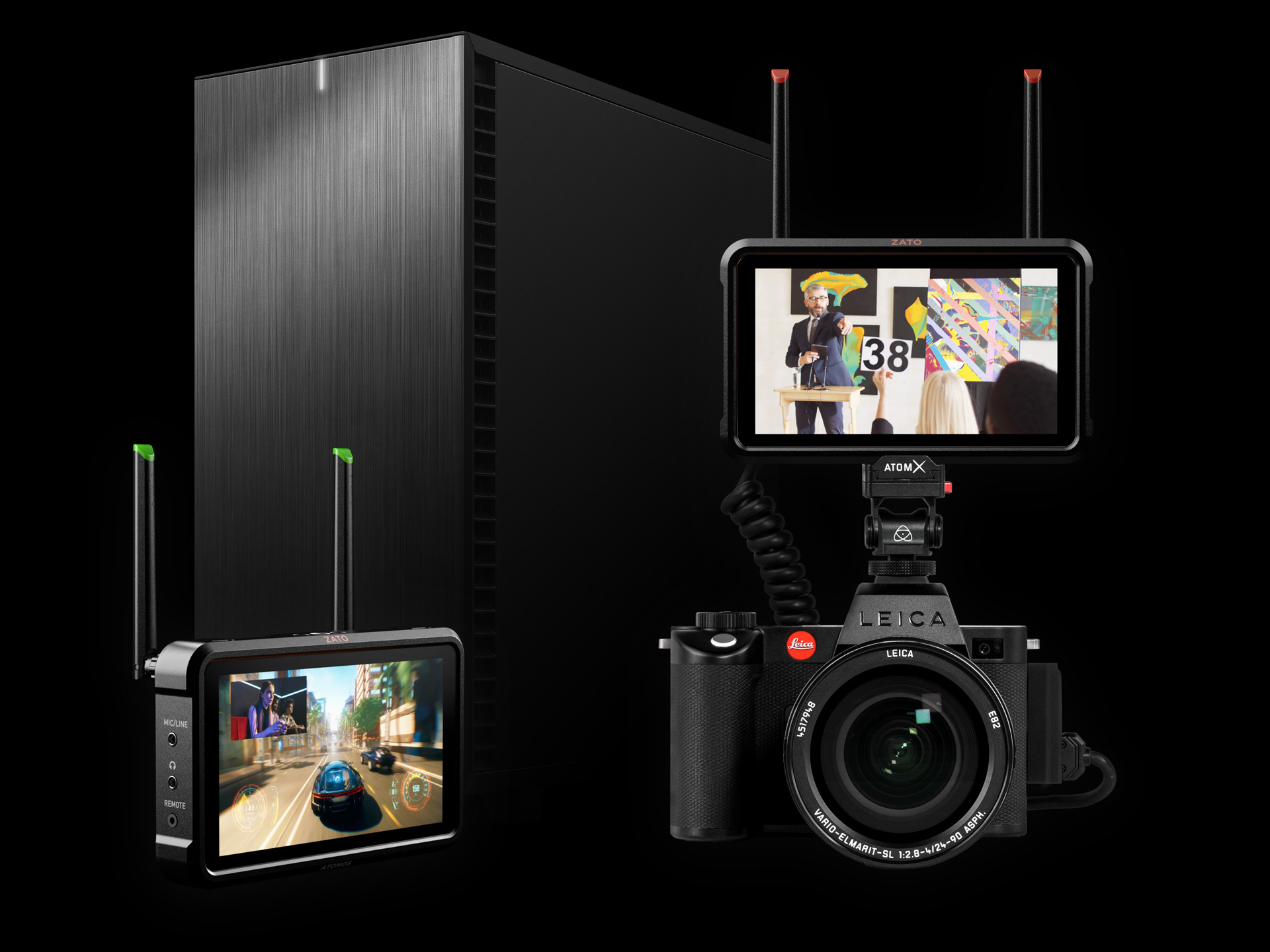 Comprehensive I/O
Although incredibly compact, Zato CONNECT has input and output ports for both HDMI and USB UVC and can transform the output from a wide array of video equipment into a live stream or webcam source. With a 3.5mm audio jack for microphone or line inputs, Zato CONNECT also allows you to monitor your audio via its dedicated headphone output.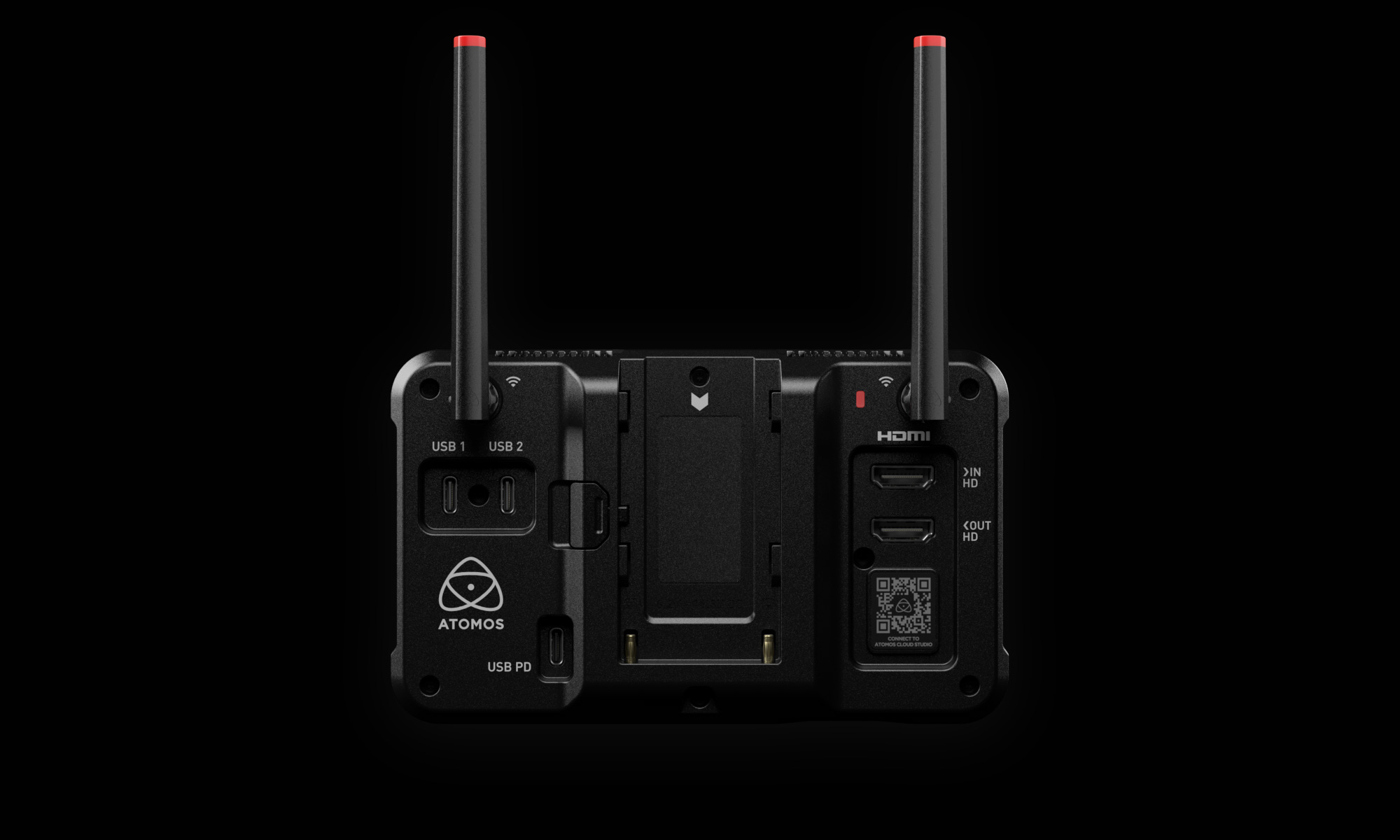 Your Switcher's New Best Friend
Using Zato CONNECT as a portable program monitor and streaming encoder makes it your multi-input switcher's new best friend. Gone are the days of carrying a heavy laptop to every gig, as Zato can handle many of its tasks with a much smaller footprint. It fits into any camera bag and comes in super light at 245g.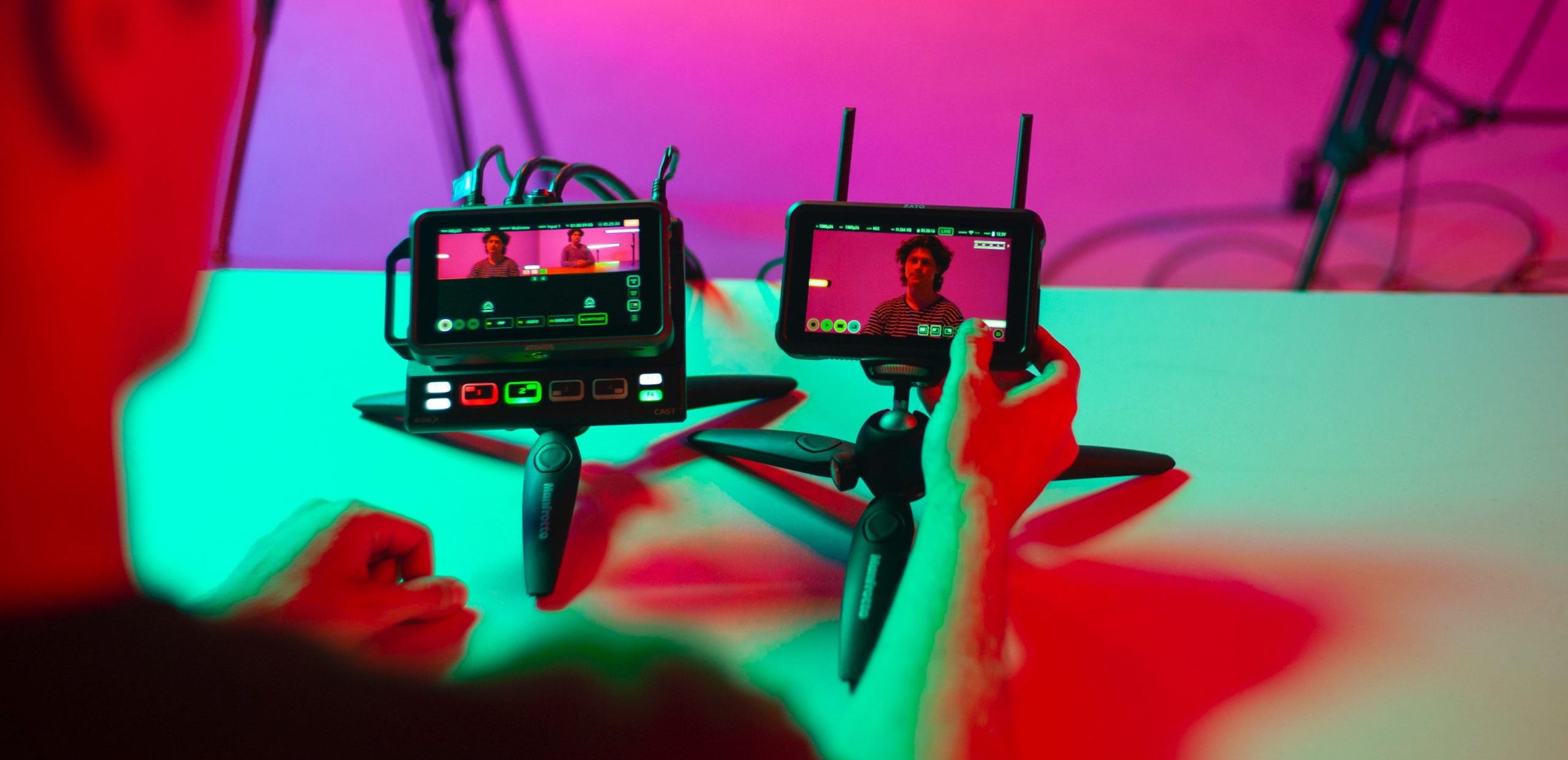 Record and Restream
Any HDMI or webcam input, as well as a backup of your ongoing live stream or presentation, can be recorded onto SD card using the popular H.264 codec. With the ability to combine pre-recorded sources with live content, it's possible to take one of these recordings and stream the content "as live." This opens up lots of creative opportunities and adds value to any stream or video presentation.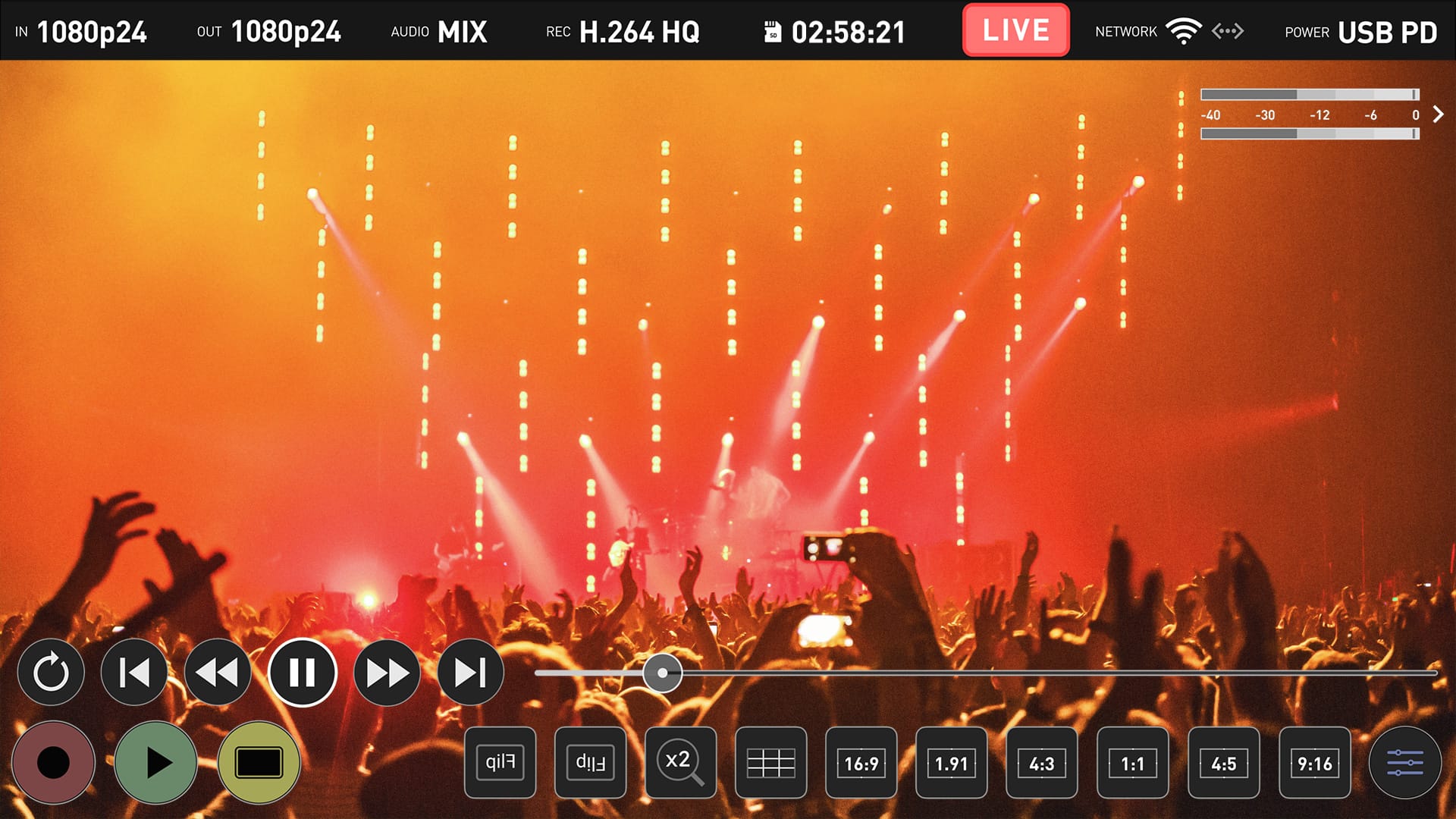 Get your Audio in the Mix
Zato CONNECT includes a powerful audio mixer, so you can combine analog mic/line sources with digital audio from HDMI or USB UVC devices, as well as play back audio from recordings on the SD card, into a single stereo track. The volume for each channel can be adjusted independently and monitored via its dedicated headphone output to ensure that the audio mix of your stream or presentation is always on point.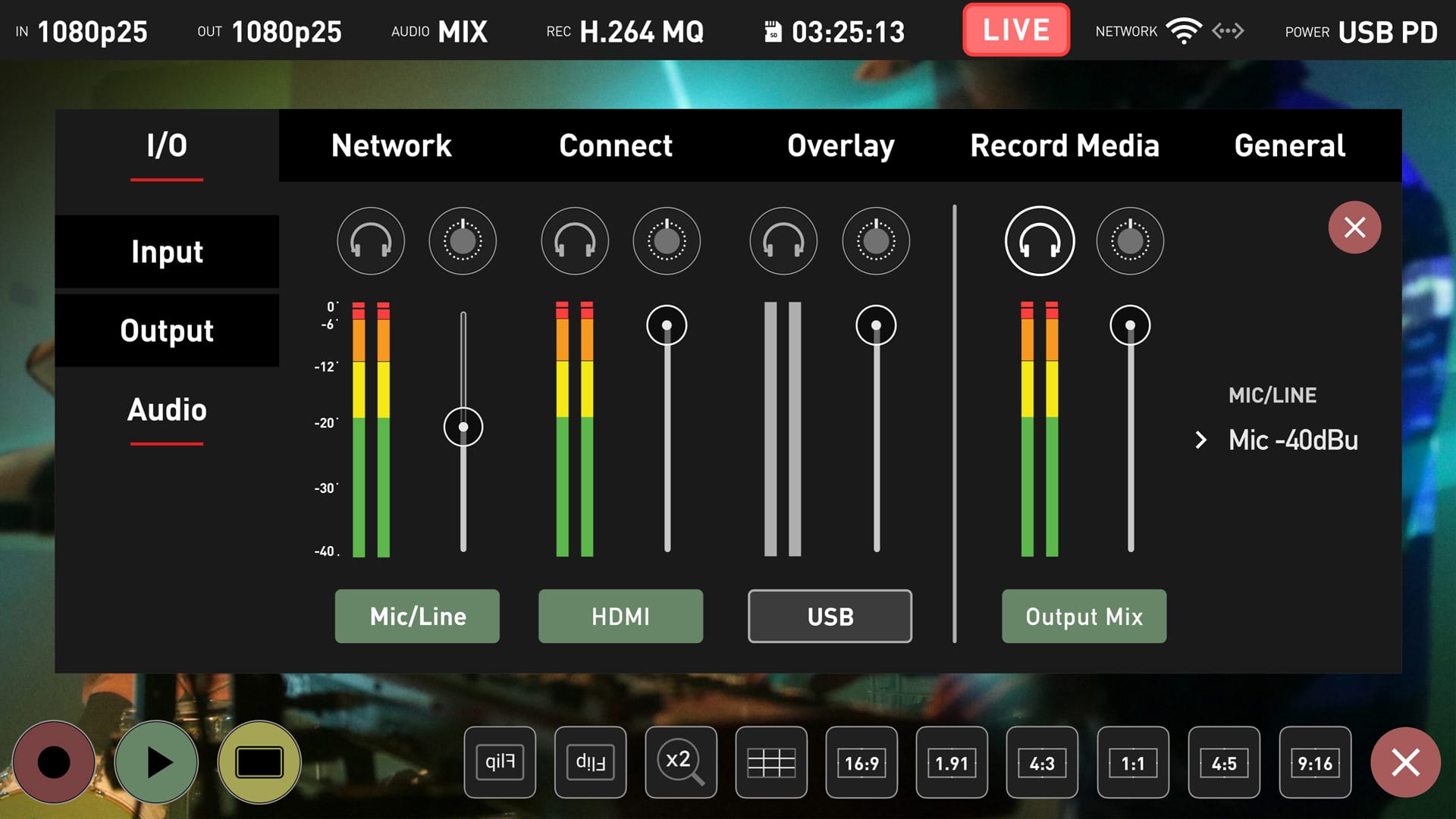 Configurable Picture-in-Picture
Zato CONNECT supports Picture-in-Picture (PiP) with easy-to-use presets, but also gives you all the controls you need to make on-the-fly adjustments to your PiP configuration, including PiP size, PiP position, and a PiP source selector.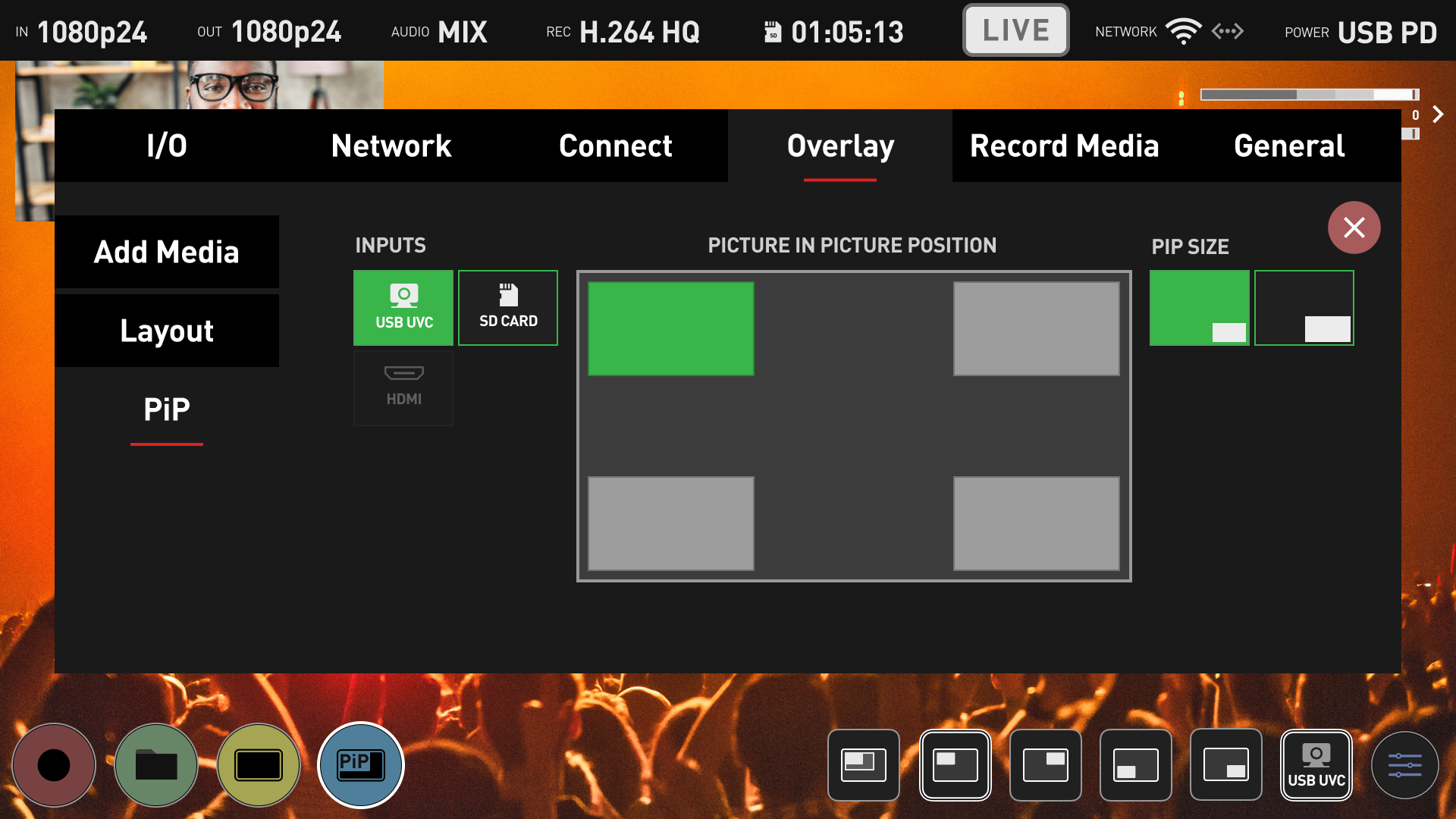 An Essential Part of Your Video Toolkit
Whether it's monitoring, recording, playback, mixing audio, or adding PiP or graphic overlay effects, Zato CONNECT makes it all a breeze. It features a number of tools that help you get the perfect composition, the perfect focus, and generally make life easier on your shoots:
Frame GuidesFrame you shot
Horizontal FlipIntuitive vlogging
Create an Identity
Today, businesses, influencers, entrepreneurs, houses of worship, and educators all use video to establish an identity or reinforce a brand. High production values can make a huge difference by emphasizing branding, key messaging, even attracting sponsorship. Applying graphic overlays to streams or watermarking recorded content is easy with Zato CONNECT.
ZATO CONNECT
Now everyone can monitor, stream, and engage with social platforms and video conferencing.
$
Please note:
Specifications are subject to change without notice.
All information correct at time of publishing.
Where to buy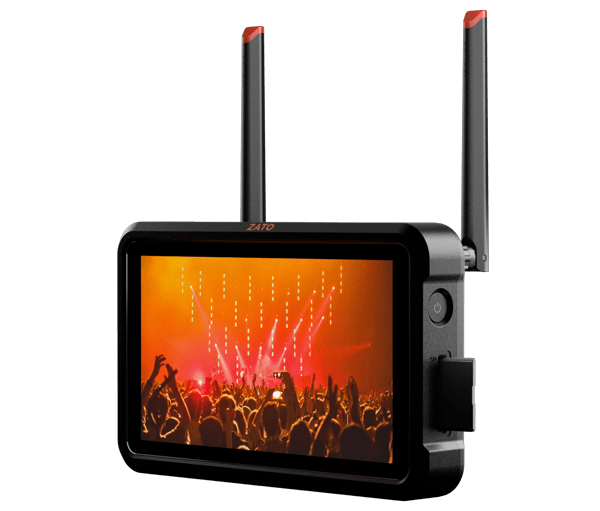 Related products
These Atomos product provide similar features. Try the COMPARE PRODUCTS feature to find out more.
Spark a creative journey.
Join the Atomos Community.