Atomos Connect is much more than just an accessory. It's the ultimate expansion module for Ninja that incorporates the latest, best of breed connectivity: GigE, Wi-Fi 6 (6E with Ninja Ultra) and AirGlu.  Whether you're focused on face-to-face or remote collaboration, Atomos Connect creates new workflows for digital SDI cinema, mirrorless, and DSLR HDMI cameras as the enabler for a Atomos Cloud Studio connection.
Key Features
Support for more camera models with 12G-SDI
SDI input to HDMI output conversion
WI-FI 6 (6E with Ninja Ultra) and 1GbE Ethernet
Stream to Facebook, Twitch, YouTube, and custom RTMP/S services
Share media with camera to cloud (C2C) and Atomos Edit
Live stream an HDMI or SDI source into Atomos Live Production or RemoteView
Synchronize cameras, audio recorders, and applications with AirGlu™
Support for AtomRemote app
Add major features without adding significantly to the overall footprint
Complete Connectivity
Atomos Connect includes an 12G-SDI interface, which adds support for a whole new category of cameras. When added to the HDMI line-up supported by Ninja, the range of compatible DSLR, mirrorless, and cinematic cameras has never been greater. The SDI input can also be used to cross convert a signal to the HDMI output, creating more utility and workflow options.
Wireless Remote Control
The AtomRemote app for iOS and macOS offers an array of external controls for Atomos Connect. The app enables you to perform a range of configuration tasks and operations up to 15 meters away from the device via Bluetooth LE. Input options include the ability to define camera connections, select Gamma/EOTF, and adjust Gamut settings. For monitoring, AtomRemote can be used to control playback, choose monitoring modes, apply custom 3D LUTs, or view image analysis tools including exposure and focus. Output controls include options for 4K to HD, LUT preview, and HDR output.
Wireless Timecode
Support for Atomos AirGlu™ adds wireless timecode, sync, and control technology to Atomos Connect. AirGlu adds multiple Atomos devices or compatible cameras, audio recorders, and software applications together so that they share the same frame-accurate timecode. It's also able to relay recording, battery status, and disk capacity information to the server unit. Any AirGlu device can act as a server, which means you'll no longer need a huge budget or time-consuming post-production workflows to produce perfectly synchronized, multi-camera video.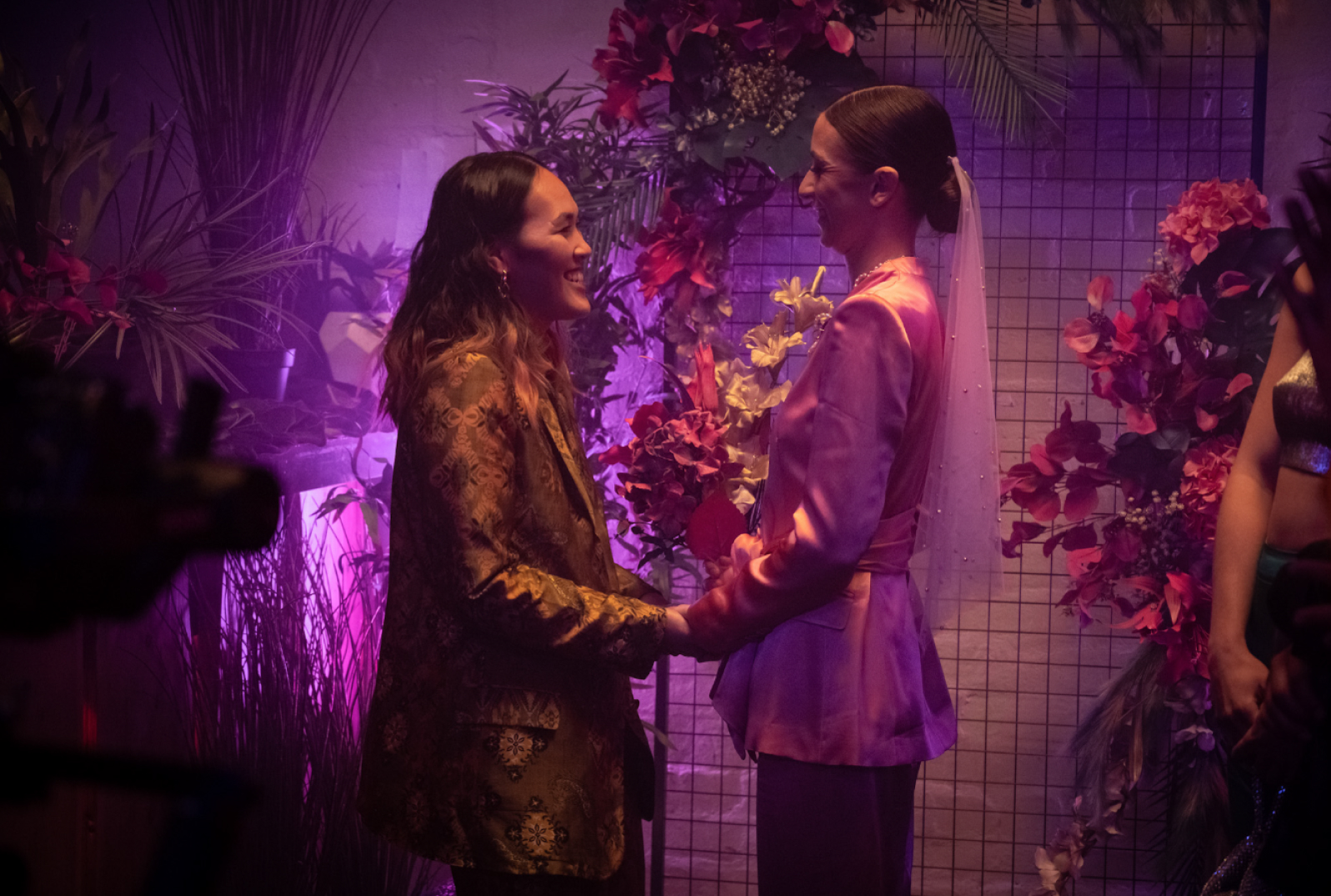 Introducing
Atomos Cloud Studio
Atomos Cloud Studio is a collection of online video production services that represent a radical innovation for all video content creators, streamers, and filmmakers. Cloud Studio allows Atomos network-enabled devices like Atomos Connect to livestream to popular platforms like Facebook Live, Twitch, YouTube, and custom RTMP/S destinations. It also offers full support for Camera to Cloud, either via Adobe's Frame.io or Sony Ci media, to allow anyone with a compatible camera or device to be able to capture full resolution footage, simultaneously share proxy files, and collaborate in real-time. Upload content directly to Atomos Edit, or live stream into Atomos Live Production or RemoteView. The choice is yours.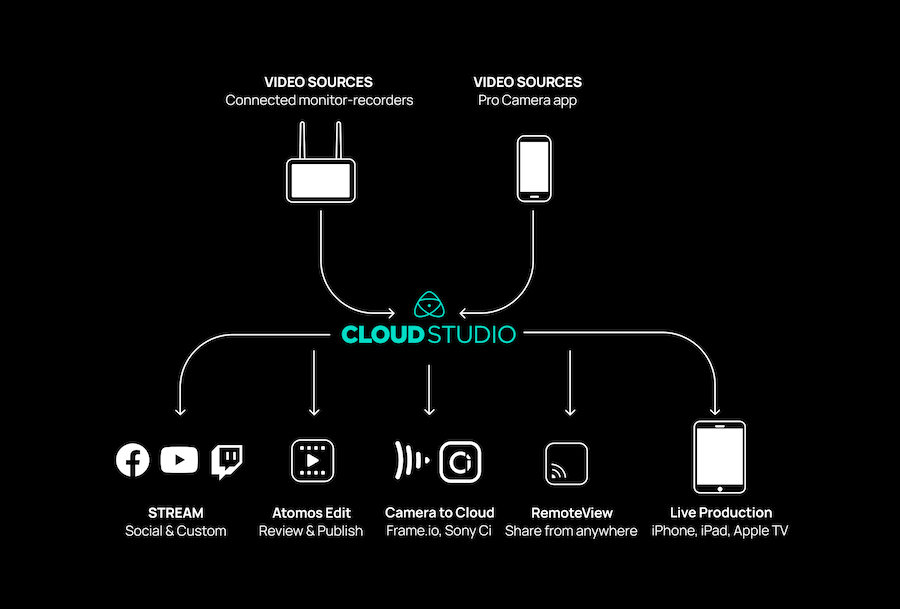 Stream from Anywhere to Anywhere
Atomos Connect can stream to a range of online services including Facebook Live, Twitch, YouTube, and custom RTMP/S services. Atomos Connect manages the encoding and connection so you can focus on the creative work. With Wi-Fi 6, Gigabit Ethernet, and the ability to join cellular hotspots all built-in, Atomos Connect helps filmmakers, streamers, and video content producers reach their audience from anywhere in the world.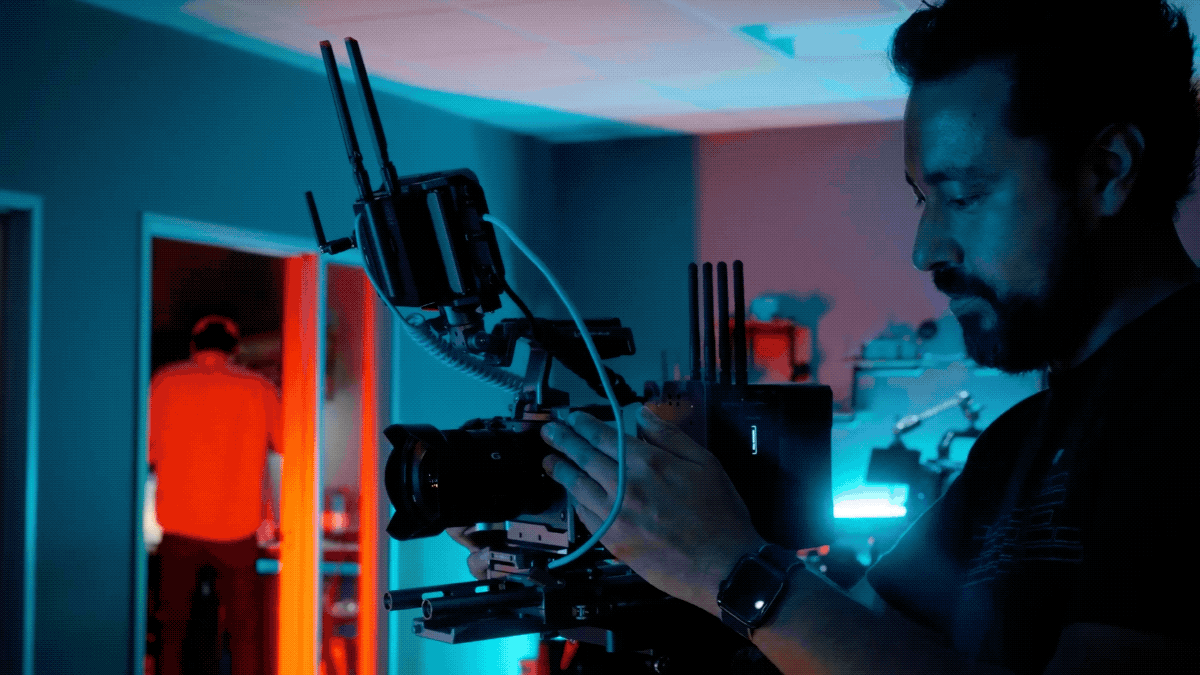 Remote Collaboration
Camera to cloud (C2C) is being used by production teams every day to share footage from the shoot with remote team members. C2C is the fastest, easiest, and most secure method to share media and collaborate in real-time. It creates a direct path from production to the post-production teams. Media can be transferred from C2C certified devices, over standard network connections, to the cloud from wherever you are, for viewing, approval, and editing. Atomos Connect opens C2C workflows to a significantly wider range of digital cinema, mirrorless, and DSLR cameras, allowing more filmmakers than ever before engage in cloud-based workflows and experience the future of production.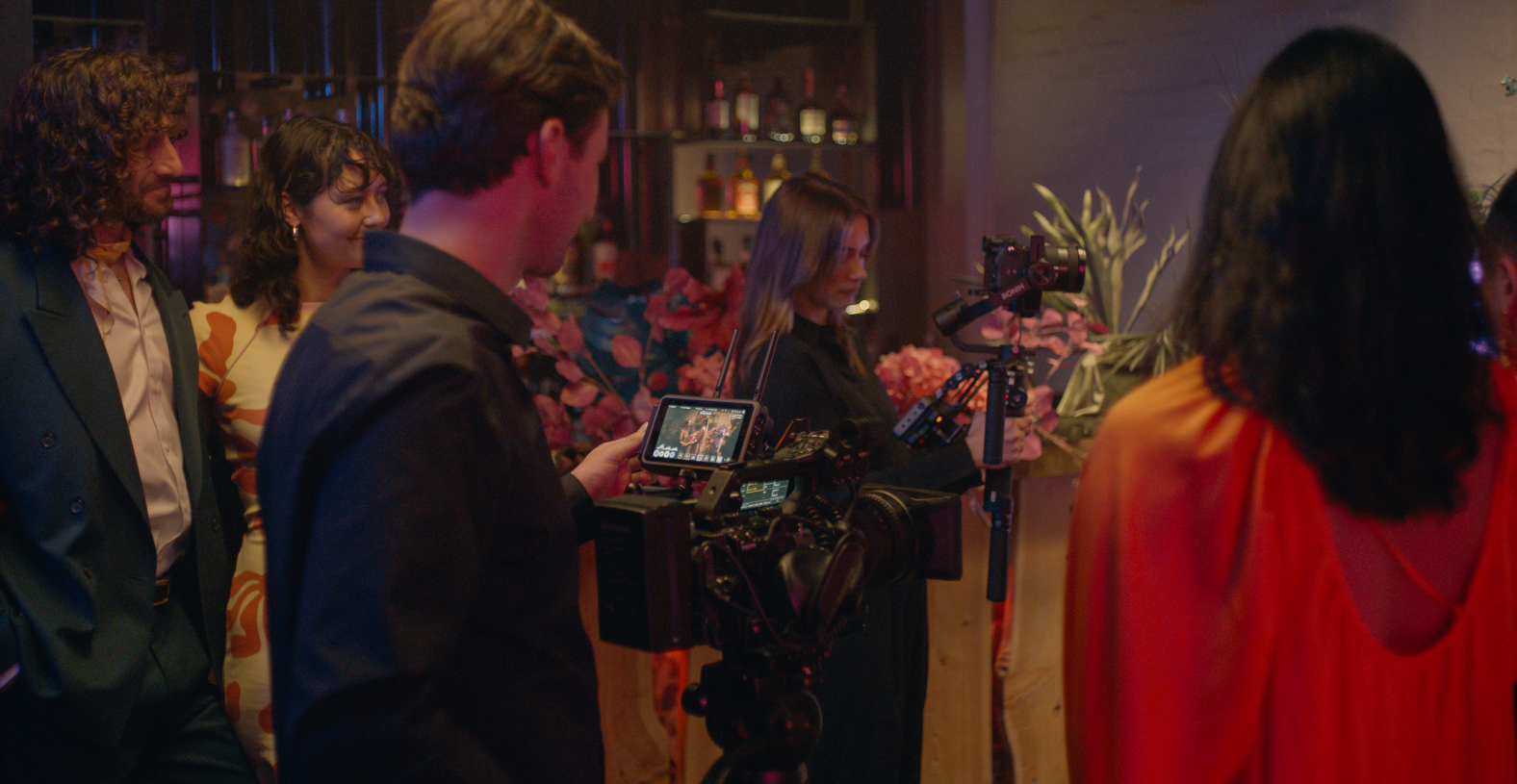 Dual Record
Atomos Connect includes a dual record feature, which creates "hero" Apple ProRes or Avid DNxHR/HD and "proxy" HEVC (H.265) files with matching timecode and metadata.* With support for C2C and dual record enabled, Atomos Connect uploads the high-quality, low-bandwidth proxy file for real-time collaboration. Proxy clips can be reviewed using Frame.io on any device by remote team members and editors can start cutting before anyone calls it a wrap. Atomos progressive file upload technology (requires a paid subscription) means your files will get to the cloud quicker than ever.

*Atomos Connect enables H.265 proxy record for Ninja in C2C mode. When attached to a Ninja Ultra a single H.265 record mode is available to upload files up to 4K resolution.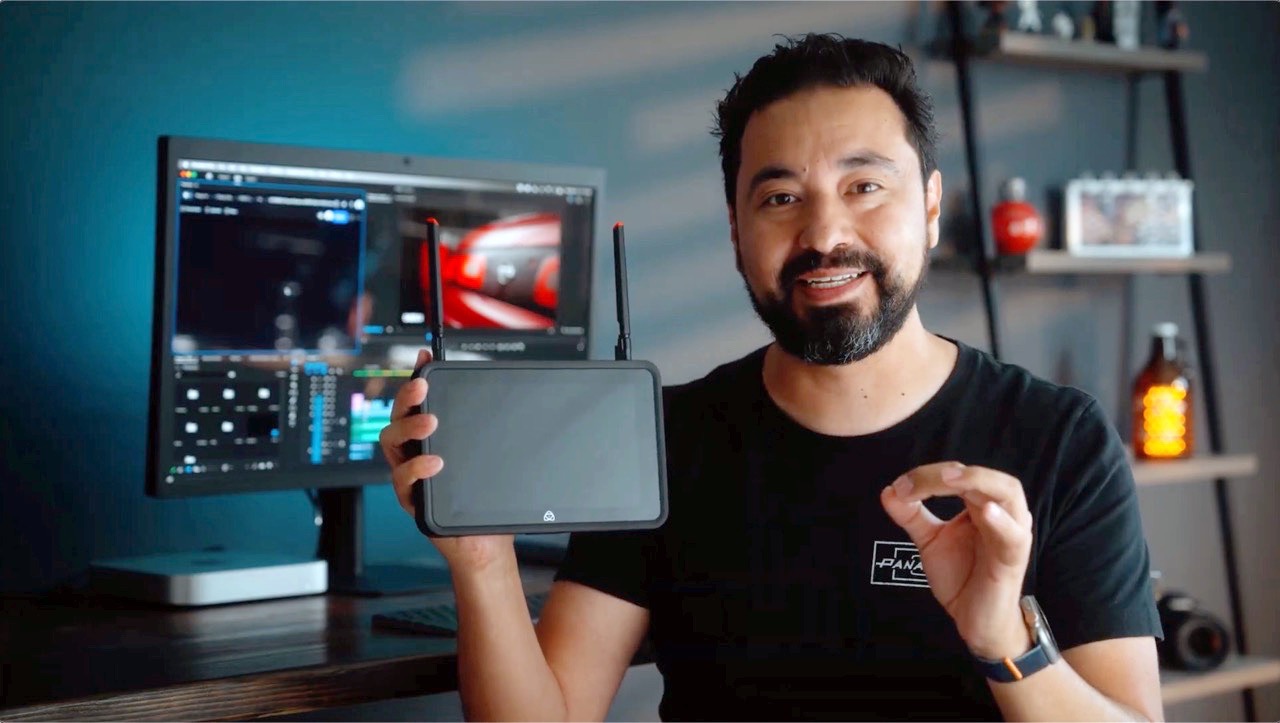 Camera to Cloud works seamlessly with
Premiere Pro & After Effects
Turbocharge your video workflow.
Included with Premiere Pro and After Effects, Frame.io unlocks powerful ways to securely share, collaborate, and manage projects. All in one powerful place.
Learn more
Final Cut Pro
Power to the Editor.
Frame.io integrates directly into Final Cut Pro and unlocks powerful ways to share, collaborate, manage projects, and make everything happen faster — all from a single, powerful place.
Learn more
DaVinci Resolve
Integrates as if it were native. Because it is.
Frame.io is now a native feature inside DaVinci Resolve Studio — no installation required. And it unlocks powerful ways to collaborate, address feedback, and manage files and projects. All from one powerful place.
Learn more
Media Composer
The edit bay is now a command center.
Frame.io brings powerful tools to the Avid Media Composer workflow. So you can stay more focused, deliver faster, and collaborate across distances more easily than ever.
Learn more
Atomos Connect
The ultimate Ninja accessory with a connection to the world.
Special Black November price for purchases before November 30, 2023
$
Please note:
Price excludes local sales taxes
Specifications are subject to change without notice. All information correct at time of publishing.
Available now for Ninja and Ninja Ultra
FIND A RESELLER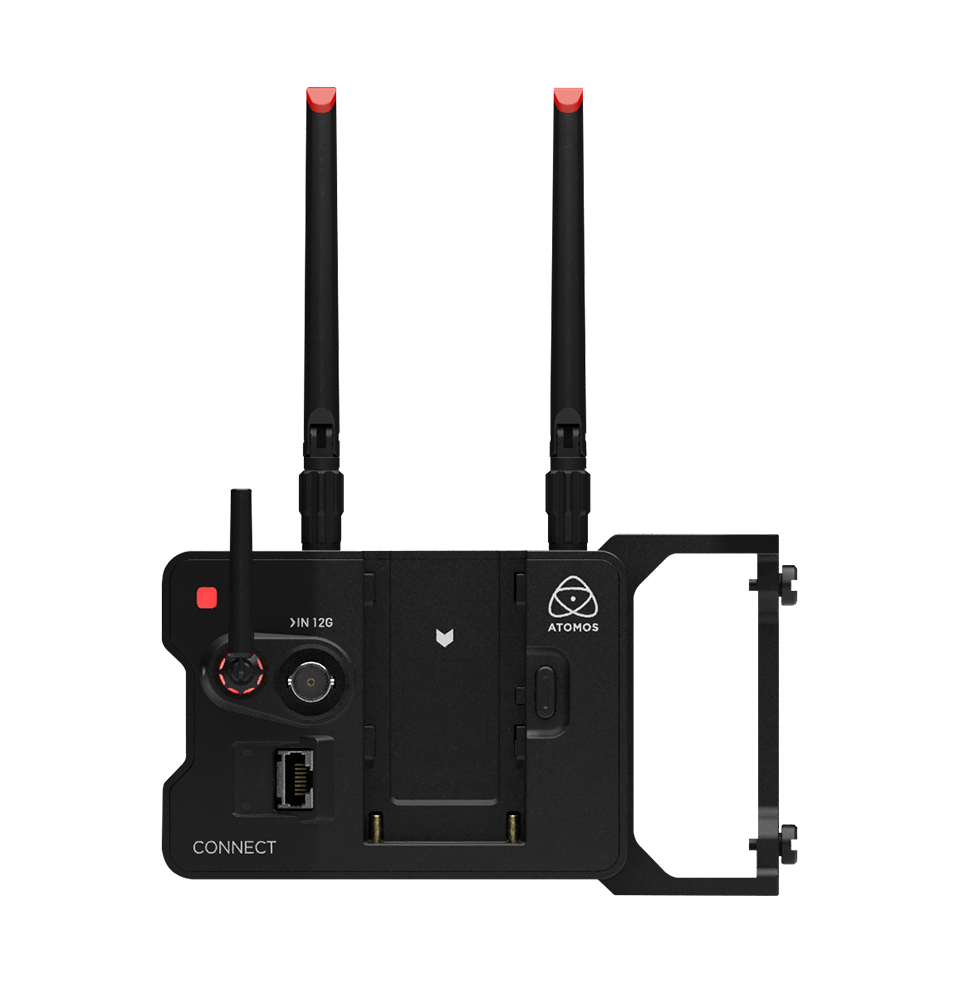 Related Products
Explore our range of compatible devices.
Learn about the
latest products