Cloud Studio, Cloud-based Video Production for Everyone
ATOMOS Cloud Studio is a powerful collection of new cloud-based video production services. It will launch in June 2022, with ATOMOS Capture to Cloud and ATOMOS Stream, as well as support for the new the SHOGUN CONNECT and the ATOMOS CONNECT accessory for NINJA V and NINJA V+. This will mean that anyone with a compatible camera or device will be able to make use of these tools to share media and collaborate in real-time.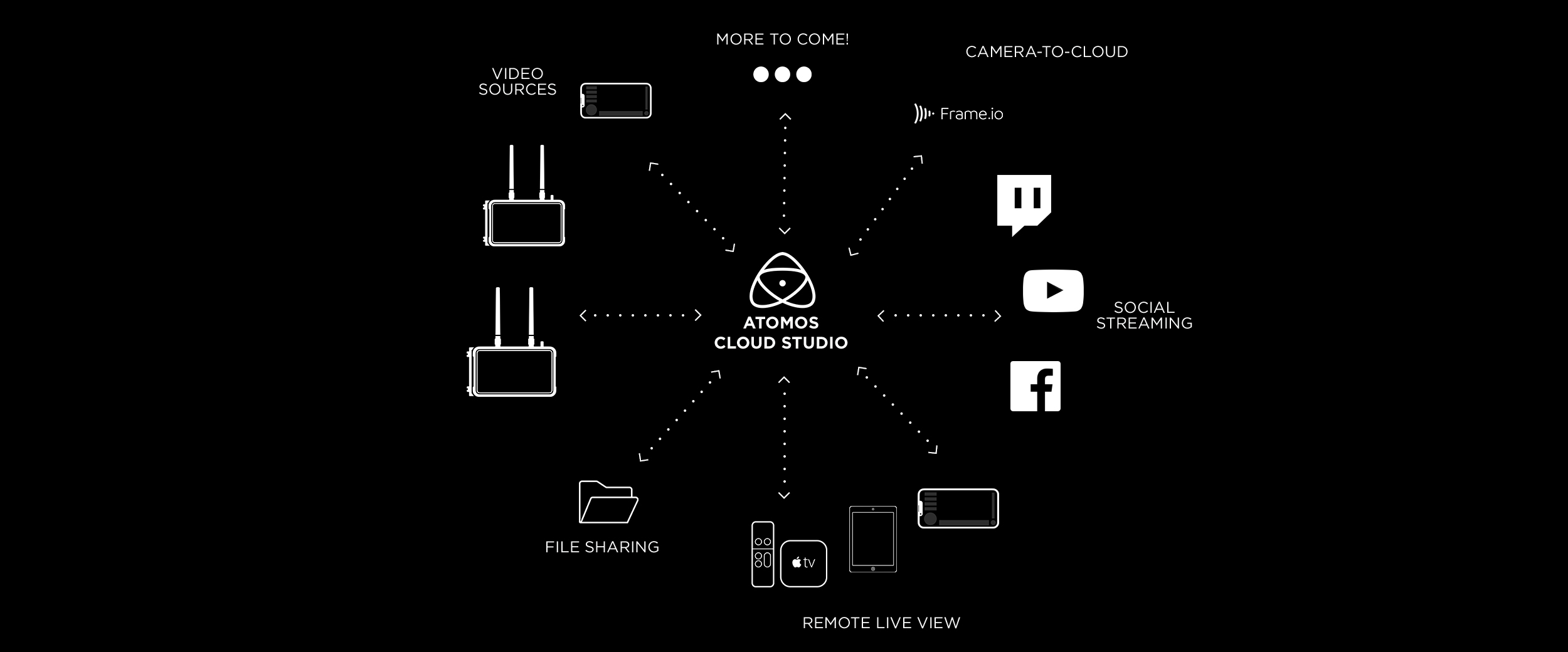 ATOMOS Capture to Cloud
Capture to Cloud introduces the most powerful, flexible, and immediate way to share clips from a camera to remote team members. Over the past two years online review and collaboration platforms, like Frame.io Camera to Cloud (C2C), have become essential and transformed the relationship between production and post. Cloud-based workflows are rapidly growing in popularity and have proven their efficiencies on thousands of productions. By removing the need to manually offload cards and wait for rushes to be reviewed, Capture to Cloud will continue to breakdown the traditional divisions between production and post, to bring teams closer together, wherever they are. With Frame.io for Adobe Creative Cloud now part of the Creative Cloud subscription, even more filmmakers will have access to cloud-based workflows and Capture to Cloud means more cameras than ever before can connect to online services.

ATOMOS Stream
An all-in-one solution that enables any ATOMOS network-enabled device to deliver a livestream. Whether customers use the new ATOMOS CONNECT for NINJA V / V+ or the SHOGUN CONNECT, configuring and delivering a stream has never been easier. At launch ATOMOS Stream will include free support for single destination streaming to services including Facebook Live, Twitch, and YouTube. Later this year, ATOMOS will debut a new premium "restreaming" service to support the delivery to multiple platforms simultaneously. The system will support an unprecedented range of cameras that sets a new benchmark for flexibility, allowing customers to choose from a wide range of digital cinema cameras, mirrorless or DLSR cameras, or iOS devices. 


Integrated into Atomos Connect Products
ATOMOS AirGlu™ wireless sync technology has been integrated into ATOMOS CONNECT products and provides flexible sync options for a variety of workflows. By offering an easy way to lock multiple devices together, AirGlu greatly simplifies the nature of multi-camera production and transforms what has been a rarefied workflow into one that can be easily accessed by filmmakers at every level. 
ATOMOS Live Production
First debuted as a technology preview at the NAB Show in 2022, ATOMOS Live Production powered by MAVIS is a complete, cloud-based control room for live video and remote collaboration. Production for live events and multi-camera shoots has never been this accessible or this easy. With Live Production video creatives will be able to produce a live show, of the highest quality, at a fraction of the cost. The toolset includes a fully featured video switcher and sound mixer, with video effects and graphics, and talkback. Live Production will be released as part of a second round of ATOMOS Cloud Studio services later in 2022.

A New Era of Cloud-Powered Production
ATOMOS Cloud Studio is a solution that transforms the nature of live broadcast, streaming, production and collaborative workflows. By placing the technology in the cloud, ATOMOS and MAVIS have removed the barrier to entry and created a suite of applications that is accessible to every level of production. Leveraging cloud technology means that teams can access the tools and collaborate from anywhere. The low latency technology makes the software responsive and the experience so seamless that customers will feel comfortable and confident. ATOMOS Cloud Studio delivers a revolutionary platform to establish a new era of cloud-powered production.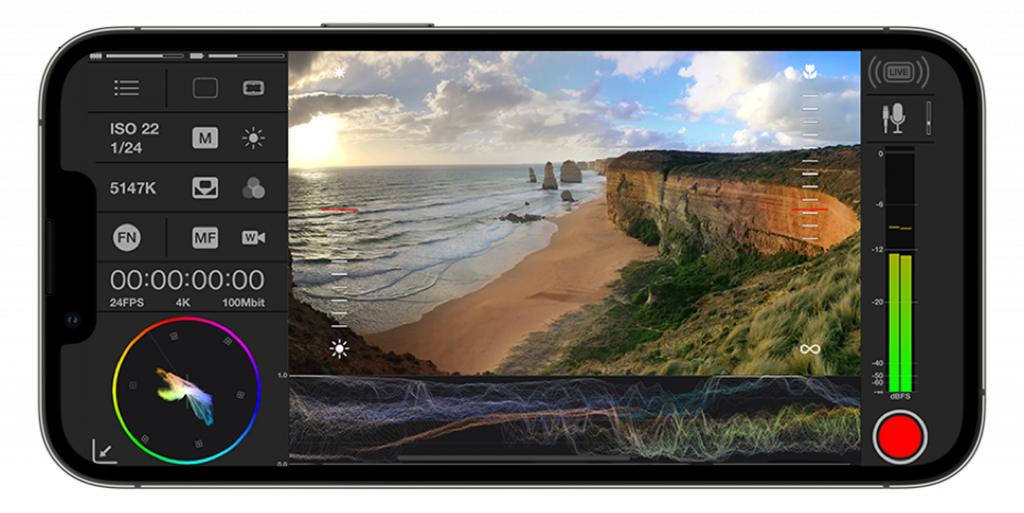 ATOMOS Cloud Studio
ATOMOS Cloud Studio will be available from June 2022 and will be completely free for an initial promotional period of three months. From September ATOMOS will introduce subscription plans, starting with a free tier and other options price below $10 per month.   
ENQUIRE NOW
Related Products
Explore our range of compatible devices.
Stay up-to-date.
Subscribe for the latest news.