Back to all Cameras
Sony FX3
Sony's full-frame FX3 harnesses the best of the Cinema Line and the Alpha series of cameras. It perfectly completes the line up with its siblings the FX6 and FX9. It has a rugged and durable body designed to be hand-holdable and used in a rig. It combines high-resolution and high-speed performance, with a 12.1MP Exmor R BSI CMOS image sensor built with integral memory in combination with a BIONZ XR™ imaging processing engine. It also offers a wide dynamic range with 15+ stops for video and S-Cinetone.
Ninja V & Sony's FX3 Combination
The FX3 and Ninja V combination allows for a compact rig set-up with a camera that breaks existing boundaries and unleashes extended creative possibilities to creators. Add to this the ability to record data-rich 16-bit RAW from the FX3, which is then compressed and recorded in the Ninja V as 12-bit ProRes RAW from the camera's large sensor at 4.2K up to p60.
'Hisashiburi' 久しぶり - Shot in ProRes RAW on Sony's FX3 & Ninja V
Watch now how Sony's FX3 and Ninja V perform shooting in ProRes RAW. ProRes RAW recording is now available for the combo with AtomOS 10.63 for Ninja V.
Below you can watch the behind the scenes footage from the same shoot to learn more about Sony's FX3, and how the featured beauty video was created. Learn even more at Atomos Academy.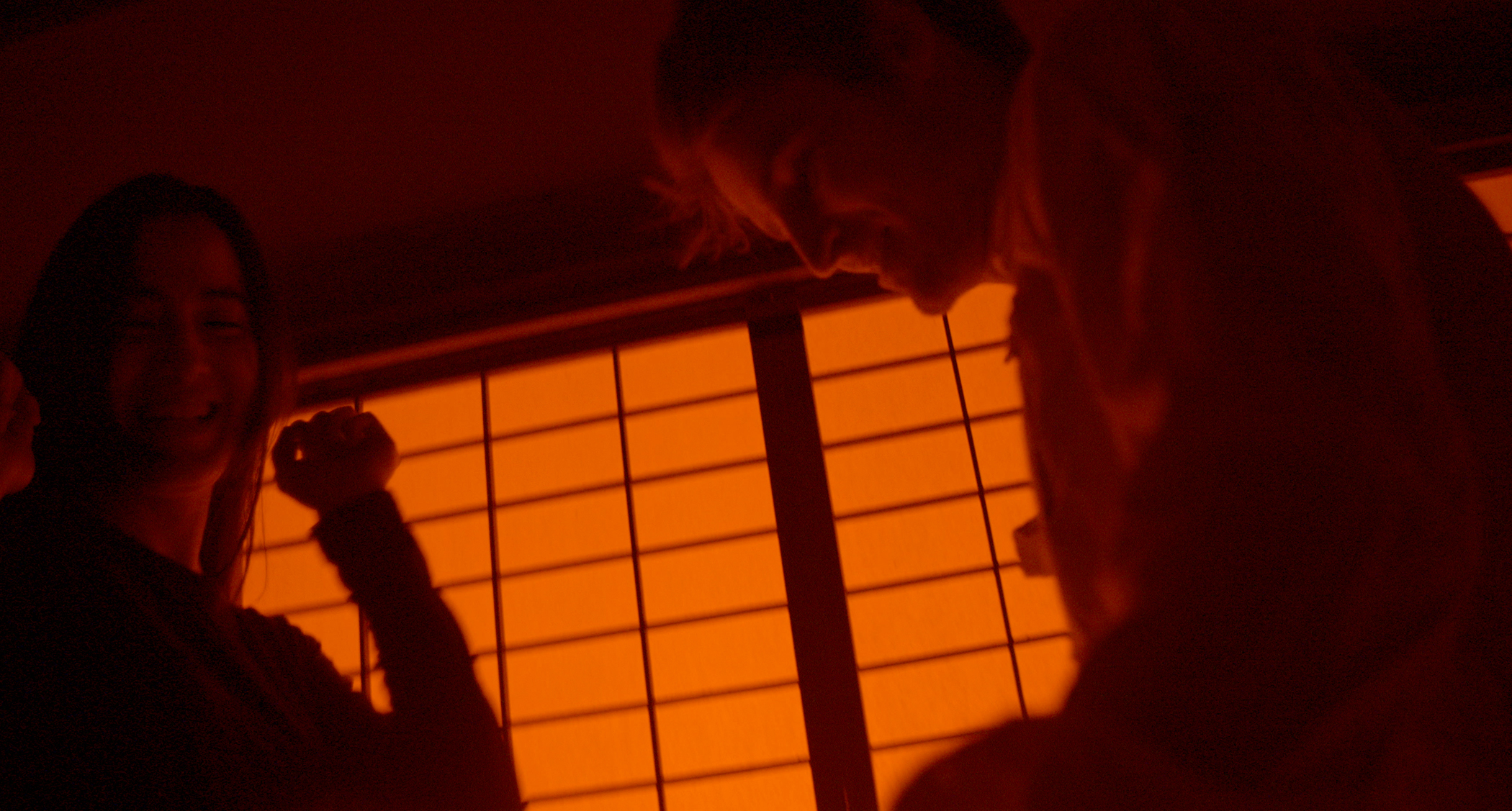 ProRes RAW - the new standard for RAW
Atomos is proud to be adding yet another exciting camera to the ever-growing ProRes RAW eco-system. Throughout 2020 and 2021 ProRes RAW continues to build momentum with over 30 cameras supporting ProRes RAW with Atomos, cementing its position as the industry standard for RAW video capture. ProRes RAW support continues to expand across camera manufacturers and models, demonstrating industry commitment to the future of ProRes RAW recording.
ProRes RAW combines the visual and workflow benefits of RAW video with the incredible real-time performance of ProRes. The format gives filmmakers enormous latitude when adjusting the look of their images and extending brightness and shadow detail, making it ideal for HDR workflows. Both ProRes RAW, and the higher bandwidth, less compressed ProRes RAW HQ are supported. Manageable file sizes speed up and simplify file transfer, media management, and archiving. ProRes RAW is fully supported in Final Cut.
MORE ABOUT PRORES RAW
Metadata

Camera, F-Stop, ISO, Shutter, WB and more

20+ Cameras

RAW Eco-system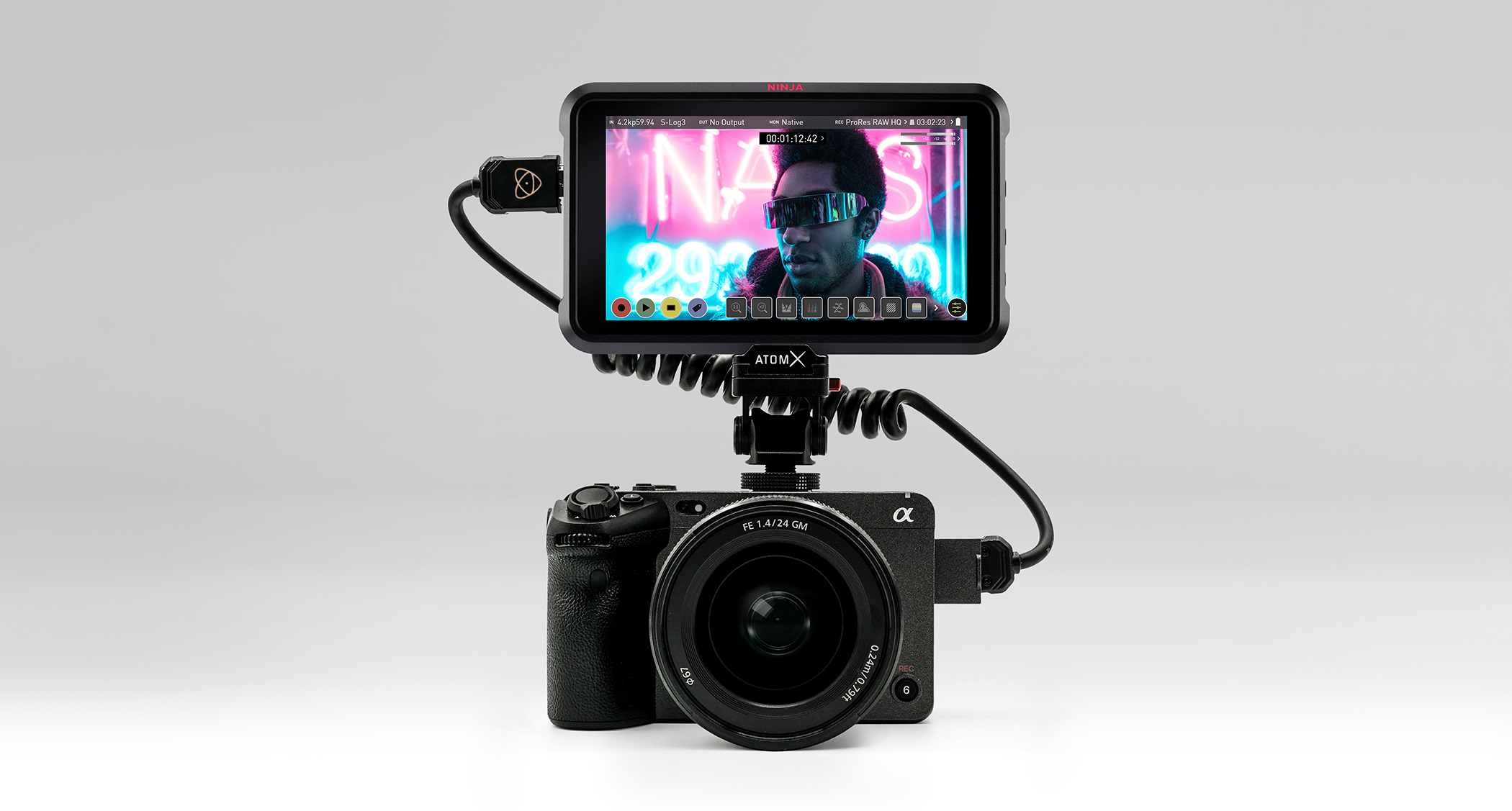 CAMERA SPECS
Sony FX3
---
Specifications

Main Info


Connection

HDMI

HDMI Type

HDMI 2.0 Type A

Internal Recording

h.265 10bit 4:2:0

Output for Recording VIDEO

Video 10bit 4:2:2

Output for Recording RAW

 

16-bit Linear RAW

 

Trigger

HDMI

Timecode

HDMI Timecode

Audio Output

2 channels on HDMI

Audio Input

3.5mm Jack
Recording with Atomos (Ninja V)
---
Supported Resolution

Capture Resolution

Frame Rate

RAW Outputs
ProRes RAW

4.2k Metadata Uncropped

 

4264 x 2408

 

59.94p

4264 x 2408

50p

4264 x 2408

29.97p

4264 x 2408

25p

4264 x 2408




23.98p

4.2k Metadata Cropped

 

4240 x 2385

 

59.94p

4240 x 2385

50p

4240 x 2385

29.97p

4240 x 2385

25p

4240 x 2385

23.98p

Video Outputs

ProRes/DNx
4k UHD

3840 x 2160

59.94p

3840 x 2160

50p

3840 x 2160

29.97p

3840 x 2160

25p

 

3840 x 2160

23.98p

HD

1920 x 1080

59.94p

1920 x 1080

50p

1920 x 1080

29.97p

1920 x 1080

25p

1920 x 1080

23.98

1920 x 1080

59.94i

1920 x 1080

50i
Disclaimer: All product features and technical specifications stated are subjected to Atomos' sole interpretation and explanation.
Specifications are subject to change without notice.
Atomos Product Suggestions
Based on your camera selection, we suggest the following complementary Atomos product.
Spark a creative journey.
Join the Atomos Community.