CONNECT and Collect
Don't wait to let your NINJA V/V+ share your work with the world
Pre-order the ATOMOS CONNECT today and receive an additional 3-month subscription to ATOMOS Cloud Studio and NDI® activation for free. Offer valid on all pre-orders until the 30th June.
---
ATOMOS CONNECT is the ultimate accessory for the NINJA V & NINJA V+ and represents a ground-breaking innovation for the NINJA product line. When attached to the NINJA V/ V+, the ATOMOS CONNECT transforms professional cinema, mirrorless, and DSLR cameras into fully integrated devices that support the range of services and workflows offered by the new ATOMOS Cloud Studio. ATOMOS CONNECT helps filmmakers collaborate with remote team members and reach their audience from anywhere.
ATOMOS Cloud Studio is a powerful collection of new cloud-based video production services that will launch in June 2022, with ATOMOS Capture to Cloud, which provides the fastest, most flexible integration with Frame.io Camera to Cloud (C2C) and ATOMOS Stream, to livestream to Facebook Live, Twitch, YouTube, and more. Both services will be supported by ATOMOS CONNECT, which means that anyone with a compatible camera or device will be able to make use of these tools, to share media, and collaborate in real-time.
ATOMOS has also partnered with NDI to support high-efficiency transfer of video between devices. NDI® technology has been developed to make communication between devices easy to setup, provide refined encoding, and deliver frame accurate video. The standard supports both low bandwidth and low latency options. With NDI® encoding is visually lossless, even in bandwidth constrained situations. Registered customers of the ATOMOS CONNECT will be able to activate NDI® support for NDI®|HX support (worth $/€99*).
When ATOMOS Cloud Studio launches, it will be completely free for the first 3 months. From September 2022, ATOMOS will introduce subscription tiers. Pre-order an ATOMOS CONNECT now and receive an additional 3 months of ATOMOS Cloud Studio plus NDI|HX activation for free.
*NDI®|HX activation consists of two codes. TX will be released in Q3 2022 and RX Q4 2022.
Once you have completed your pre-order from your local reseller please visit my.atomos.com to process your pre-order confirmation.  
Offer valid on all pre-orders until the 30th June, terms and conditions apply.
FIND A LOCAL RESELLER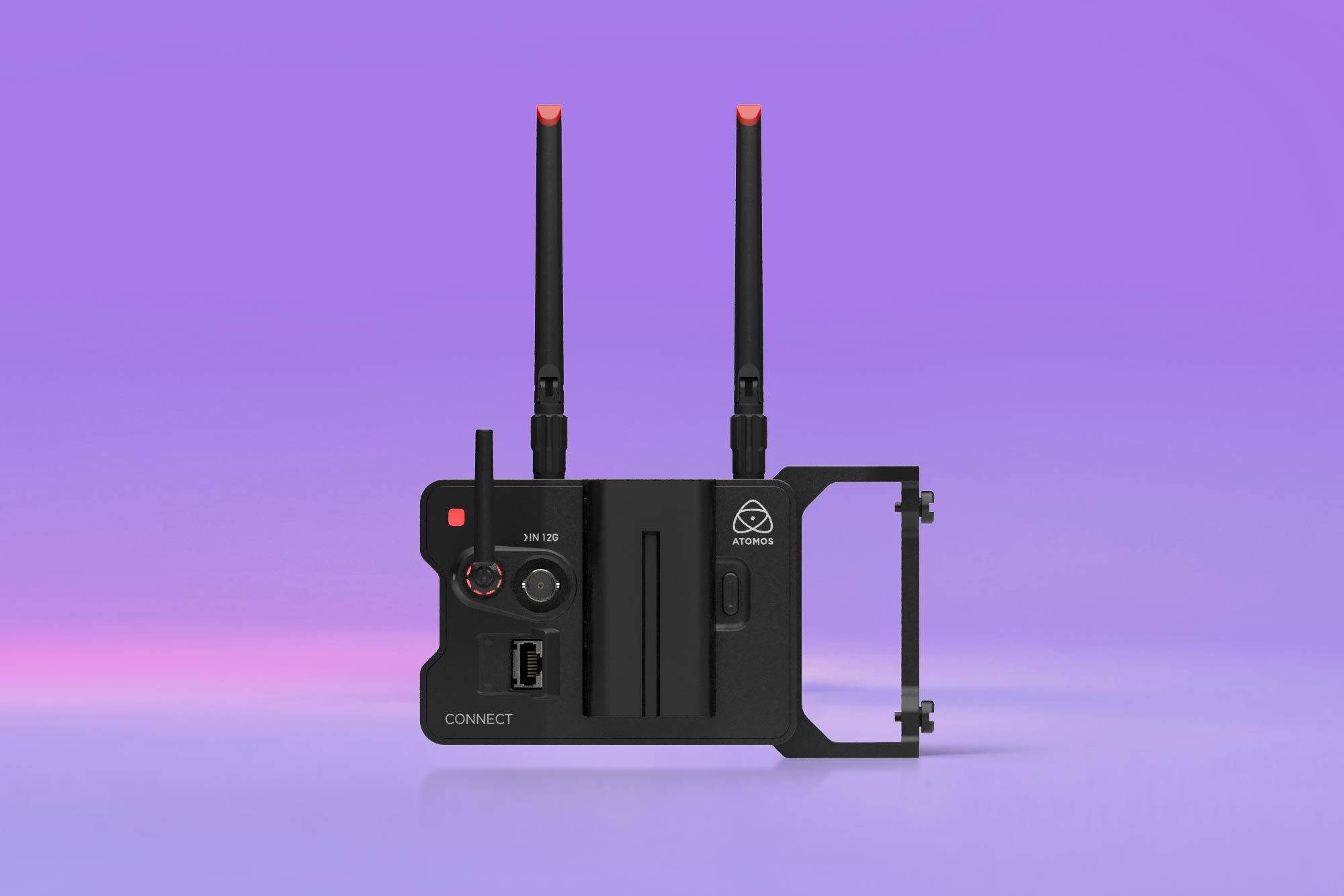 Spark a creative journey. Join the Atomos Community.